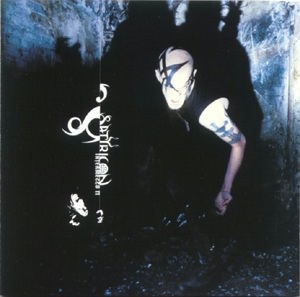 Satyricon
«Intermezzo II»
(Nuclear Blast)

SATYRICON. Their name is enough to cause fear and anxiety to every blackster on earth. So what we have here is a new EP, a new contract with Nuclear Blast and a new tremendous image. The album's artwork is fully artistic including outstanding photography which gives out a psycho feeling. Concerning its musical part Intermezzo II is, I believe, the rational sequence of Megiddo. Four songs, of which one is cover song to the classical I.N.R.I. of Sarcophago (total chaos), another is Nemesis Divina, and there are two new ones, Moment of Clarity and Blessed from Below. I'd say Satyricon have turned their sound into more chaotic and industrial, with a good deal of experimentation, but without lacking their characteristic chroma. A few fans of the genre might be disappointed as they were with Megiddo, but I personally approve the album and anxiously wait for their full-length album. Till then... Intermezzo II!
"I'll reach out for that salvation hand
And accept its shining blessing
So that I can bear their pain and longing"



George Haralambakis