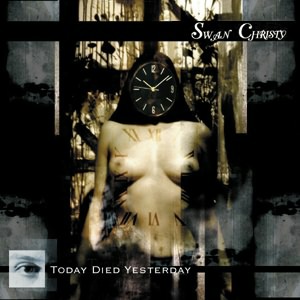 «Today Died Yesterday»
(Black Lotus)

Under the title "Today Died Yesterday" Swan Christy's new album was released in early May.
If there's something that should be made clear about this Athenian band, is that unlike many others of the scene, theirs is a characteristic sound which in no case repeats the standard cliche's; there certainly are influences, such as the piano-based musical forms by Iraklis (piano, synths) that take a bit after Savatage, as well as a few progressive guitar solos that might as well remind you of Dream Theater, but that was all I could trace. For me Swan Christy have their own personal sound - something I consider fundamental for a group nowadays - a sound that could be described as "symphonic metal"... About the specific album... I ought to confess that I expected much more after having heard their debut one. T.D.Y. is a concept album, however the concept's structure is relatively poor and for sure, somebody could have worked a bit harder on the lyrics. (Sadly enough, this seems to be a common problem among Greek bands.) The music of "Today Died Yesterday" is supreme, like in the previous album. With orchestral parts performed by synths, instruments like violin and oboe, additional female vocals and the dominating piano, alternating with heavy, at times harsh guitar riffs and an exceptional bass-playing Swan Christy prove that they are particularly skillful musicians. To conclude, the album is among the top Greek releases of the year, and I truly believe the Swans have something new to give to the European scene, something out of the ordinary, out of the black/death trend. These guys are playing music and I hope they keep it up like this.


Amphilyce


Back to the MAIN page
Back to the REVIEWS page