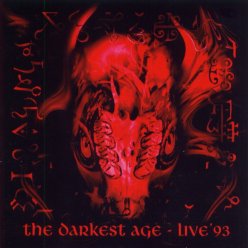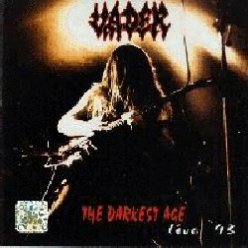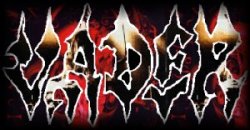 «THE DARKEST AGE - LIVE '93»
(System Shock)

Kings of Polish death metal scene, Vader, are back after a long delay, in Greece, with this live album. I really don't know the reason why we are always last. I'ts better late than never, of course. «The Darkset Age...», will transfer you in Vader's Hell, 5 years back,in the dark paths of Polland, where only the pandemonium prevailed, in a real death metal concert, part of «World Incantation Tour '93». The lucky Polish fans of the group, witnessed the mayhem. In the beginning, with macbeth/intro, blood starts to boil for the holocaust everyone expected anxiously. And there comes «Dark Age» to give the spark. No descriptions of the songs needed, because it is 100% LIVE as the relative... warning says in the back of the CD. Highlights of the concert are «Crucified Ones», «Decapitated Saints», «Reign Carrion», «Testimony», «Breath Of Centuries» and... the amazing cover of HELL AWAITS, in the end of the concert! I still keep on wondering... Do we have to go to Poland to see a death concert? I think we're always back...

Dimitris «SLATAN» Petrakis

P.S.: I'm not sure, but I think that the second cover is the Polish edition...





Back to the MAIN page
Back to the REVIEWS page