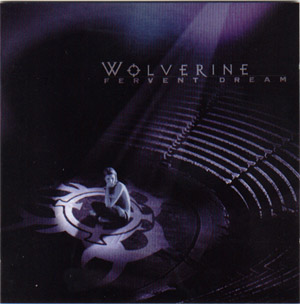 Wolverine - "Fervent Dream"
(Zizania Entertainment Group)

Wolverine are a band of which I do not know much stuff about, but, from what I know, before "Fervent Dream" that was released a few months ago, they have also released another album. This CD is an EP, while it includes 4 songs (plus an outro entitled "Last Words") of complicated music with a lot of changes both in the rhythm and the style and, this is also the reason for which I cannot range them in one specific genre. The first track is entitled "Whispers On The Wind" and it starts with a progressive rhythm while it ends up differently, the vocals of the CD are clean while, at the same time, the band's drummer impersonates in some extreme ones. The group's lyrics sustain some kind of romanticism but the ones I liked the most are the ones of "Fervent Dream", a song that is NOT included in the CD and, to be honest, I don't even know if it does have any music. Now, if you can listen to them before you buy their CD, I would recommend that, since some will like them and others will not. For me, they're ok, not anything that I like that much, but they do have some kind of a future ahead...

Babis "The Metal Warrior" Antaloudakis