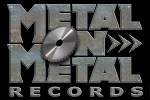 **Mar. 30, 2008**

" Soulreaper: Evilution/Devilution" (double CD) - coming April 2008 on METAL ON METAL Records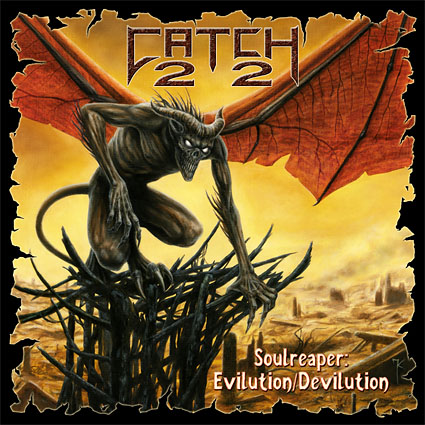 Last year CATCH 22 self-released their 4th album "Soulreaper Vol.1" to a fantastic press acclaim. It contained only 11 songs though... This year the time came for the Soulreaper's return ("Evilution/Devilution"), the way it was meant to be from the start: 22 songs, double CD, thick booklet with lyrics and a lot of artwork... This is simply US power/thrash metal at its best: ferocious rhythm section, heavy and crunchy riffs, soaring leads and on the top of it: outstanding vocal delivery courtesy of the mainman T.J. Berry whose voice ranges from low roar to high scream and fits perfectly to the music: aggressive, hard-edged and strong. CATCH 22 have created their own personal style and trademark sound that is unlike any other band, yet very classic. Their music should appeal to the fans of JUDAS PRIEST, TESTAMENT, WRATHCHILD AMERICA, early SAVATAGE, METAL CHURCH, HEATHEN, ICED EARTH, JAG PANZER... As long as bands like CATCH 22 exist, the real metal in America will not die!
**Jan 21, 2008**
Catch 22 has been signed to Metal on Metal records
and the upcoming double cd will be titled Soulreaper:Evilution/Devilution
It will be released worldwide in March.
It is also good possibility that Catch 22
might appear at headbangers open air 2009.
Also the band are already at work on the next album release which will be released sometime in 2009!!
**Feb 11, 2007**
New Myspace page
**Dec. 3, 2006**
Hello metalheads.
This is T.J. With another update.New double cd coming soon.We have One cd finished and will have the other one done by years end.Then it's time to send it off to get it pressed.I know it has been a while but it will be worth the wait.We are looking at a late jan/early feb release date.Then we will be shooting a video.We are not sure which song yet.When we decide we will let you know.
We will have shirts printed with the awesome cover artwork by jowita around the same time.keep checking back to this site for updates coming soon.
Thanks for
all the support.Keep it true/keep it metal forever.
**JUNE 6, 2006**
" Hello metalheads.This is T.J. with an update.The drums and all guitar tracks are completed.We are doing bass and vocal tracks in 2 weeks.Then we will be mixing and sending it off to get pressed.So stay tuned to the site and I will keep all of you updated on the progress of CATCH 22--SOULREAPER

Thanks for your support in keeping the metal flame ablaze!!!!!!!"
**FEB. 23, 2006**
New shows on the gigs page
**NOV. 25, 2005**
A sneak peek at the new album artwork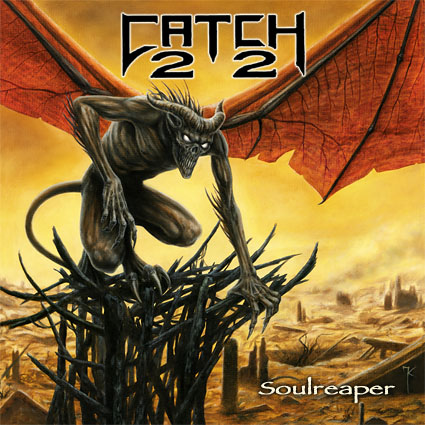 **NOV. 11, 2005**
"This is T.J. from catch 22.

Hello headbangers.We have the new cd written and are in rehearsals as we speak. We will be recording very soon.
The new cd will be called SOULREAPER And will be a double disc 11 songs on each disc.Cover art was done by Jowita Kaminska who also did tempo of the damned for EXODUS.
More news to come.Thanks. "
**OCT. 29, 2005**
NEW SITE IS UP AND THERE IS MORE TO COME