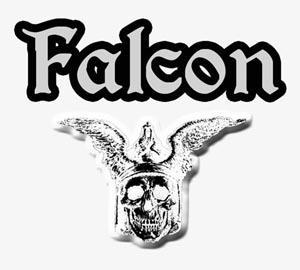 Here's a summary of some recent Falcon-related updates.
Perry Grayson has just re-joined Pale Divine. But that does not mean the end of Falcon.
An interview with Perry Grayson will appear on KSUN Radio on 04 May 2011. More info here.
Deluxe re-issue of Death - Individual Thought Patterns features liner notes written by Perry.
Falcon album number 3 is still in work. "We have several tunes written and just have to do a wee bit more pre-production." -Perry 21 Apr 2011.

"Bobby Liebling (Pentagram) gave an interview on greek Metal Hammer of this month and talking about his participation on Falcon's debut." Thanks to Greece fan nicked arkhon666 for this one.