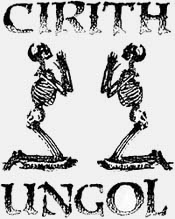 The Cirith Ungol Webpit
"Welcome to the brave new world - The Future's here, or haven't you heard?"
"This time it's no hoax, Cirith Ungol has finally confirmed they have reunited! Please
click here for more details about the Cirith Ungol comeback
.
---
---
Today:
19.Jan 2020

RSS site updates
Vision
To be the most comprehensive and most awesome resource for Cirith Ungol.
Contact:
Webmaster
Dani Steinhoff
steinhoffdani [at] gmail [dot] com