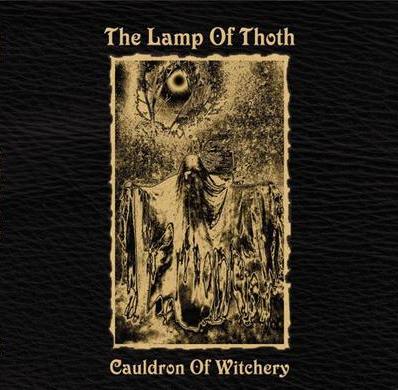 EP with a Cirith Ungol cover
10": 2007 (The Miskatonic Foundation; REH 003) [x500]
10": 2007 (The Miskatonic Foundation; ?) ["Die Hard" edition, with woven patch and handbound leather cover book, ltd x125]
CD: April 2008 DE (Eyes Like Snow/Northern Silence Productions; NSP-EYE003)
CD: April 2008 DE (Eyes Like Snow/Northern Silence Productions; ?) ["Die Hard" edition, including t-shirt and patch, ltd x111]
| | | | |
| --- | --- | --- | --- |
| 1. | The Lamp of Thoth | 04:42 | |
| 2. | Sunshine | 04:11 | |
| 3. | Frost and Fire (Cirith Ungol cover) | 06:24 | |
| 4. | Blood on Satan's Claw (live) | 03:33 | |
| 5. | Into the Lair of the Gorgon (live) | 05:49 | |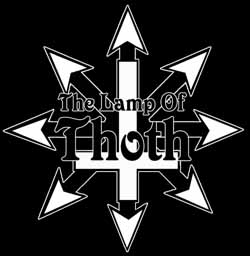 Produced by Andreas Libera & Michael Hahn at Rosenquarz Studios, Germany.
Track 5 and 6 are additional tracks on the CD-editions.
Cover also contains tunes from King of the Dead. The Lamp of Thoth also has a slightly modified Wheel of Fate-logo, similar to Cirith Ungol's.
I picked that song because it is my favourite Cirith Ungol track. They are one of my all-time favourite metal bands. They just have a colour and originality to their music, which is beyond most metal bands. There was no argument in covering it – true metal is true metal wherever it hails from! I think also the lyrics just sum up what it is to be alive: somewhere between the frost of the rigid ideal and the fire of the tumultuous passion!
-The Overtly Melancholic Lord Strange (Simon, vocalist), 15 Jan 2008