Tracklist

Rotten (Holland) - "Cirith Ungol Overture"
Falcon (USA) - "Shelob's Lair (remix)"
Solemnity (Germany) - "What Does It Take"
Holy Martyr (Italy) - "Frost And Fire"
Dawn Of Winter (Germany) - "Doomed Planet"
Assedium (Italy) - "Black Machine"
Emerald (Switzerland) - "Heaven Help Us"
Monstrum (Poland) - "Fallen Idols"
Rosae Crucis (Italy) - "Death Of The Sun"
Battle Ram (Italy) - "Join The Legion"
Crystal Viper (Poland) & Elixir (UK) - "Chaos Rising"




Editions

CD: 2005 (Solemnity Music; SOL-M 008)
LP: 2006 (Solemnity Music; SOL-M 007) [ltd. x150, pic. disc]
A collection of Cirith Ungol covers. Some of the songs were made years before this compilation, others have been made specially for this album. The booklet contains linernotes written by Robert Garven. Album was produced by Bart Gabriel for Solemnity Music. Cover was painted by Michal Oracz who also has done covers for Lord Vader and Damascus Steel. His brother has painted artworks for Crystal Viper. Album is availabe directly from Solemnity Music.

The missing tracks
The original press in 2005, was announcing three further tracks that did not appear on this album. They are:
ATOMKRAFT (England, feat. Tony Dolan of VENOM) "Atom Smasher" (from "King Of The Dead")

OCTOBER 31 (Usa) "The Fire" (from "One Foot In Hell")

IRONSWORD (Portugal) "100 Mph" (from "One Foot In Hell")
So what happened to these three songs? Were they ever released or even recorded? I sent a mail to Solemnity Music, asking for this. I got a quick reply from Sven the Axe, and he could inform me that for various reasons, neither of these tracks were ever released or recorded. Unfortunately.

Thanks to Sven for the clarification!
Alternative artwork
There were other cover artworks originally planned for the album. I recieved a mail from Graham Ganson who painted two different covers for this tribute album. They were done in 2004. Click the links to see the images below:
Nice work!
I almost did the artwork for the cover on CIrith Ungols Tribute "One Foot in Fire" However communication and collaboration with Bart Gabriel somehow got mixed up and things didn't work out. Kind of a bummer!
He never used them, there was no contracts.
-Graham Ganson (the artist), 03 Mar 2010
Here is another alternative cover. I don't know where it is from, but I guess it is a draft of the final version. Only the typings looks different.

The band in their own words
I can't say that I'm familiar with most of them, but it's really gratifying to know that so many fellow musicians are into CIRITH UNGOL. I've heard DOOMSWORD's version of "Nadsokor" and they did a great job. By the way, FALCON is planning to be on the CIRITH UNGOL tribute as well, possibly with "Edge Of A Knife" or a different version of "Half Past Human". I would love to hear PENTAGRAM do "I'm Alive". I think Bobby singing would really add some poignancy to the lyrics."
-Greg Lindstrom, Headache interview, 2005 (a year before release)



I was also blown away by the covers to our songs that just came out on the Cirith Ungol tribute album. I think some of the versions of our songs are better than our original versions!
-Robert Garven, Diabolical Conquest interview
Ads1
CU!
A overture of Cirith Ungol. I have not much info about this band. Originally titled "Cirith Ungol Medley" and was planned to be the last track on the album.
We were asked to do an instrumental of a few Cirith Ungol songs, and Hans came up with this medley of 5 of their songs. We have recorded this intrumental at Rebort Studios, in Monster, Holland in one day. For Hans this is the ultimate tribute as he has met Cirith Ungol a few times in California and is great friends with Robert Garven. Hail to Metal!!!
-Martijn van den Bergen (guitars & bass), linernotes
Bandinfo
Origin: Netherland
Formed in: ?
---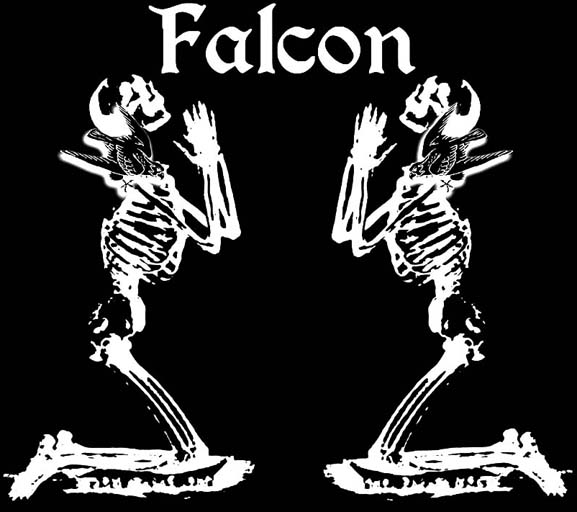 Greg Lindstrom playing a cover of his own song! The song was originally written for Cirith Ungol in the 1970's, but not released until 2004 with Greg's new band, Falcon.
Credits
"Shelob's Lair" - special extended remix of the version from self-titled Falcon CD
Additional recording and mixing by Perry Grayson
Additional keys: Greg Lindstrom
Spoken word: Perry Grayson
---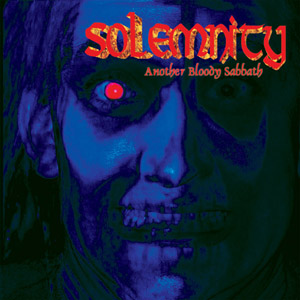 This track was also released on the EP "Another Bloody Sabbath" (2006). This tribute album was released on the bands own label Solemnity Music.
Bandinfo
Origin: Germany
Formed in: 1998
Credits
Sven The Axe (vocals, keyboards, shaker, percussion, choirs)
Ralf "The Red Monk" Gromer (bass)
Nosferatu Kuba (guitars)
Adrian "Son Of Satan" Brock (drums)
Stefan Huber (drums)
I love Cirith Ungol for ages and YES, they are one of the most underrated bands of all times! Originally I wanted to choose something from "Paradise Lost", but my favourites were already given to other bands so I decided to take the first song I ever really heard of the band. I still can remember the strange feelings that came up in me when I first listened to this demonic tune called "What does it take". Couldn't believe at this time that a band uses such a strange and sick sounding synthesizers which gave the song an almost diabolical aura. Though we have never used too much keyboards in the metalsounds in Solemnity in the past it was a true challenge and great experiment to transpose those 20 year old sounds into something that kicks ass in this new age of metal and that has a little the trademarks of Solemnity in it, too. I think its great!
-Sven the Axe, linernotes
---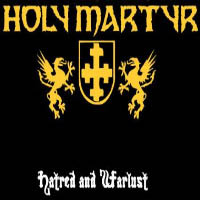 Originally released on the second edition of the demo "Hatred and Warlust" (2003).
Bandinfo
Origin: Italy
Formed in: 1994
I always had a great interest about obscure and hidden bands from the States I like Cirith Ungol.


Doing a cover was intended to let now to others this underrated band.

I think that Holy Martyr are really different with the approach and the sound.

Frost And Fire was the best choice to put more speed and power, obtaining something similar to Holy Martyr.
-Ivano Spiga (guitarist), 28 mar 2010
Click here for more info about the demo.

---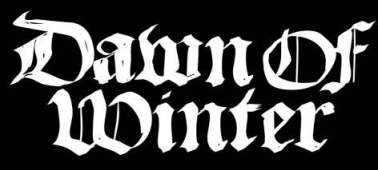 This track was only ever released on this tribute album.
Bandinfo
Origin: Germany
Formed in: 1990
Well, let me first mention was was origiinally written in the liner notes to that tribute album: "Cirith Ungol have always been one of our main influences. Those of you old enough may remember that we hailed them in our thanks list on our 1993 MCD-release "Celebrate The Agony". We chose "Doomed Planet" because a) "Frost And Fire" was already taken by another band and b) it´s the perfect choice for an old school true doom outfit like we are – just take a look at the apocalyptic lyrics....some years ago Robert Garven even came up with the idea that I could maybe handle the vocals on another Cirith Ungol album...even though I was honoured as fuck, I declined – of course! I could never imagine CU without Tim Baker – could you? Doomed blessings go to all our underground brethren! BOW BEFORE THE MASTERS OF THE PIT!!!"

I first heard "Blood And Iron" on a late night metal radio show in 1986. I immediately went and bought all 3 CU albums. Since then I was a die hard CU follower. CU were one of the reasons I founded Dawn Of Winter in 1990. Their unique epic style combined with the aggression and pure metal feeling, topped by the most unusual voice ever just infected me forever. On the first promotional picture we ever shot for DOW in 1991 I wore a white CU shirt, with the skeletons praying. Of course I had that one made myself at a copy shop, haha. I also dug their "Paradise Lost" record which I bought in 1991 as an import, even though it kinda lacked the genius of the earlier recodings in parts. Since 1986 I am a hunter for everthing concerning CU. Luckily, due to the fact that I had started working for Metal Blade Records in late 1999 (I stayed there for 9 years) , I had the chance to get in contact with Robert directly and was involved in the release of the "Servants Of Chaos" Double CD and the picture LP re-issues of King Of The Dead" & "One Foot in Hell" In fact, I was the guy who handnumbered all of them , haha. I am very lucky that I have received some outstandining memorabilia like the original big "One Foot In Hell" poster, a hand made framed skeleton picture, made in 1986 just for close friends of the band, tons of stickers, etc, etc. To cut it short, I am more than grateful to have had the chance to work with Robert and for CU!! MAY THEY RULE FOREVER!!!!
-Gerrit Philipp Mutz (vocals), 16 Jul 2010
---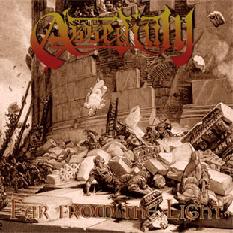 Originally released on the demo "Far from the Light" (2005).
Bandinfo
Origin: Italy
Formed in: 2004
Cirith Ungol, long ago, showed me the way of music I love: to tribute them is a duty and honour, and Black Machine is the song that suits my guitar playing the best. Besides, everyone today is riding the black machine of decadence...
-Guido, linernotes
One of the songs that synthesizers better the essence of Cirith Ungol's style. A place of psych-epic history.
-Marco, linernotes
Women look like the Black Machine ....fill your head with evil dreams...
-Daniele, linernotes
---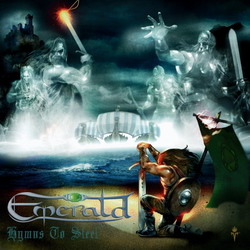 Also released on the second edition of the album "Hymns to Steel" (2009).
Bandinfo
Origin: Switzerland
Formed in: 1995
(german quote:)
Wir sind relativ spät als Ersatz für eine andere Band eingesprungen, das Ganze musste vorallem schnell über die Bühne gehen. Die grössten Klassiker waren natürlich schon vergeben, aber "Heaven Help Us" finde ich persönlich eh einer der besten Cirith Ungol Tracks überhaupt. Wir haben diesen Track dann vorallem auch ausgewählt, weil er recht gut zu Emerald passt. Wir konnten da gut unseren Stempel drauf drücken und haben ganz Emerald-like viele Twin-Guitarparts eingebaut.
-Michael Vaucher (guitarist), Metalstorm interview, 09 May 2005
A decent translation done by me:
We replaced another band relatively late, it all had to go fast over the stage. The greatest classics were naturally taken [by other bands], but personally I find "Heaven Help Us" to be one of the best Cirith Ungol tracks ever. We picked this song especially because it fits really good to Emerald. We could mark our signaturesound on it and built in many Emerald-like twin-guitars.
---

This track was AFAIK only ever released on this tribute album.
Bandinfo
Origin: Poland
Formed in: 1994
The band's goal wasn't just to create the exact copy of the original song by Cirith Ungol, but to keep the cover in the Monstrum-style. Therefor we have decided that "Fallen Idols" will serve this purpose perfectly.
-Monstrum, linernotes
Here is a music video for Monstrum's Cirith Ungol cover of Fallen Idols. The video is a collection of various skydive clips. Created by Cirith Ungol's guitarist Jim Barraza.
---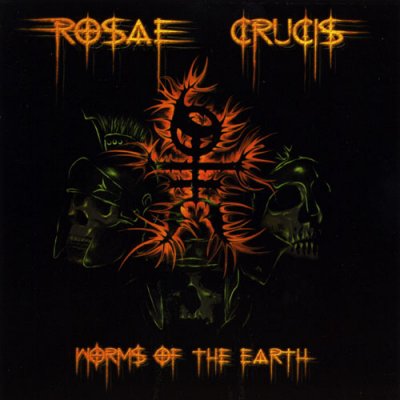 Originally released on the japanese version of the album "Worms of the Earth" (2003)
Bandinfo
Origin: Italy
Formed in: 1990
A short interview with guitarist Andrea "Kiraya" Magini, 23 Mar 2010.
What are your relations to Cirith Ungol?
-We are Cirith Ungol fans since the childhood.We grew with bands like Cirith Ungol,we love their way to write Metal, obscure, slow and epic.


Why did you choose to cover Cirith Ungol?
-This is our tribute to a band that give us a lot of inspiration and that partecipated intensly in our metal grow..

And why exactly Death of the Sun?
-We like to re-arrange covers, we think that you must put your feeling and your style when covering another artist. We are an Epic Heavy Metal band, so we choosed the more different song, the one that is less similar to our style, so we were able to work on it very intensly :)

Death of the Sun is almost a punk song ,confronted with other CU tracks. We liked the lyrics and the way it arrive straight to your face in a bounce of tunes.. We improved the speed and made an heavy carpet of double bassdrum. In the middle of the song we put a little insert in pure italian prog style, with a progressive tempo, and huge guitar harmonizations.. we almost lost our singer while recording the lyrics because he tried to acquire the Tim Baker tunes and style (very biting voice, and rude in higher tones) :) we wish you like our interpretation !!!
Click here for more info about the album.

---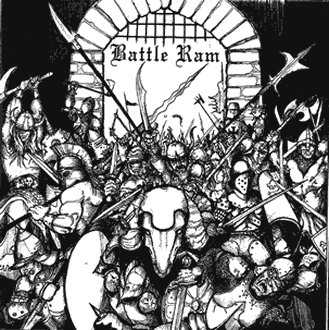 This track was originally released on the self-titled demo (2003). CD bonustrack on One Foot In Fire. Not on the LP.
Bandinfo
Origin: Italy
Formed in: 2001
As you know we play lots of coversongs from the epic metal bands of
the past as Medieval Steel, Omen, Fifth Angel we wanted to play a Cirth
Ungol song too but we recorded it cause a guy called Leatherknight, the
chief of the official CU fan club wanted to make a tribute album and
asked us to play one song, I chose Join The legion cause is one of my
favourite but also cause the lyrics are so.. true and is great to play it live !!
We knew that the vocals of Tim Baker are impossible to imitate but Daniele
made his best; we also wanted to pay the tribute to one of the greatest
bands of the music history.
-Gianluca Silvi (guitarist), Metal Domination interview, Apr 2003
---
Two bands playing together!
This track was AFAIK only ever released on this tribute album.
Crystal Viper - Bandinfo
Origin: Poland
Formed in: 2003
Elixir - Bandinfo

Origin: U.K.
Formed in: 1983
Website
/
MySpace
We planned to record two songs with Paul and Phil of ELIXIR and one of them was "Chaos Rising". The guys came to Poland for few days and we recorded two songs together. Sadly, one of them just got lost in the studio by accident. And why did we choose this song? I think, it's the best song by CIRITH UNGOL and it fits perfectly to CRYSTAL VIPER!

We heard a lot of good words from one of the musicians of CIRITH UNGOL. You know, it was great to hear, that he liked our version!
-Marta "Leather Wych" Gabriel (Crystal Viper vocalist), Metal Maidens interview Jul 2008
Fun fact: Marta Gabriel is married to Bart Gabriel, a polish promoter/manager, who is the man behind this tribute album, and the webmaster for the old official Cirith Ungol webpage.

---