Press
Please help me to google!
I have a bunch of more interviews. I will put any of them up if you can find any of the zines' homepage (url), cover (frontpage) of the particular issue and/or logo for the zine. Some of the zines are unfortunately long time dead. This is a list of interviews I have, waiting to be uploaded:
INTERVIEW WITH "BLOOD OF THE ANCIENTS MAGAZINE" GERMANY, NOVEMBER 2002 with Christian Wachter
CIRITH UNGOL INTERVIEW DARK TALES / GERMANY 4/02 with Michael Wohde
ETERNAL FLAME'S QUESTIONS TO CIRITH UNGOL 11/99
CIRITH UNGOL INTERVIEW WITH EXPERIENCE THE POWER/ GREECE 9/01
CIRITHUNGOL INTERVIEW WITH GUARDIAN OF FATE METAL ZINE ITALY 03-08-02 with Francesco from Turin
HOMO METALICUS 09/01 with IOANNIS KLADITIS
CIRITH UNGOL/ Interview for Jose Luis Cano, Mexico 03-05-02
CIRITH UNGOL INTERVIEW METAL HAMMER / ITALY 11/99 (frontage needed)
Metal Heart Interview with Cirith Ungol 12-00 with Sven Sostak
Saul Essame Interview with Cirith Ungol / France 1-02
SCREAM MAGAZINE / GERMANY 11/99
Cirith Ungol Interview, That's Metal 1/99, German Heavy Metal Magazine with Thomas
CIRITH UNGOL INTERVIEW TOMBSTONE INTERVIEW 9/01
Also if you have any other interviews or articles, contact!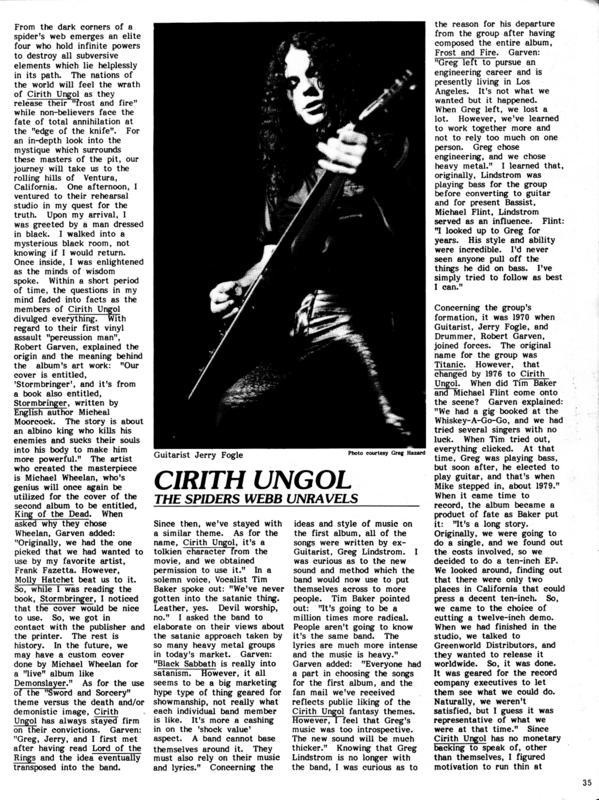 An interview with Cirith Ungol from 1983 in Heavy Metal Times.
Click on the images to zoom!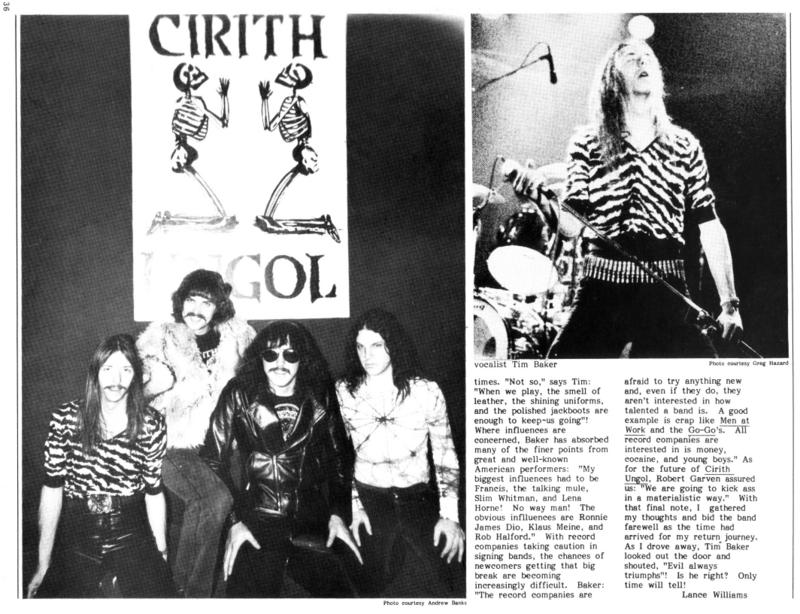 ---
Nice but page 2 is a little too small to read.
---
Try downloading it and zoom in!
---
I've added an online zoom-feature to it. Should be readable now.
---