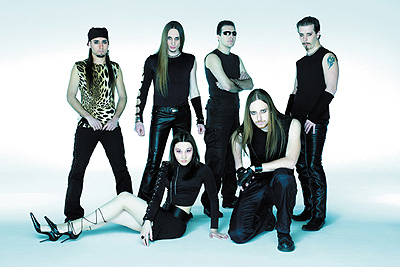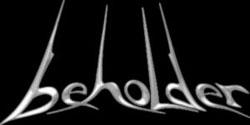 *left to right in photo
Markus Mayer - Guitars
Andy McKein - Bass Guitars
Leanan Sidhe - Vocals
Patrick Wire - Vocals
Mark Vikar - Keyboards
Matt Treasure - Guitars
Destruction - Drums

Beholder was founded in October of 1998 by singer Patrick Wire. Singer Leanan Sidhe and guitarist Matt Treasure joined him in May 1999 and the band entered the studio in July of 1999 to record their first demo, 'A Dream Of Eternal Majesty'
Beholder returned to the studio with new drummer Mike Sachs in February of 2000 and recorded 'Between Death And Glory - Chapter I', a self produced promo-CD. In April of that same year guitar player Markus Mayer joined the band and Beholder recorded 'Between Death And Glory - Chapter II'. Following this recording, Andy McKein stepped in as the new bassist.
In July 2000 BEHOLDER attracted the attention of Dragonheart Records and they were signed in October of that same year. In November 2000 they recorded their first full length album entitled, 'The Legend Begins' on the Dragonheart label.
Beholder's sound is Power Metal with a strong melodic, aggressive attitude and dramatic ambience. They've been compared to Rhapsody, Running Wild and Blind Guardian but have a style that is fresh and uniquely their own.
---

RELEASES

The Legend Begins ©2000

Wish for Destruction ©2002


Lethal Injection ©2004