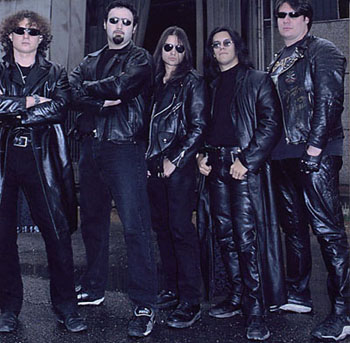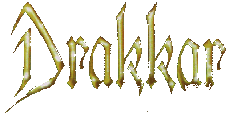 *left to right in photo
Christian Fiorani - Drums
Dario Beretta - Guitars & Backing Vocals
Davide Dell'Orto - Vocals
Daniele Persoglio - Bass Guitars

Drakkar was founded in 1995.
Their first demo tape, 'Sailing Alive', was recorded in 1996 and consisted of live recordings done for a radio show. Their second demo was released in 1997, 'We Sail at Dawn'. It was this second demo that brought the band to the Attention of Dragonheart.
The band was signed in 1998 and recorded their first album on the Dragonheart label, 'Quest for Glory'.
The band returned to the studio in 1999 to record their concept album, 'Gemini'. This album features a special guest appearance by Helloween guitarist, Roland Grapow.
Their style is best described as powerful, aggressive epic metal. This is a band with great respect for heavy metal tradition who still have the savvy to create a very personal sound that is timeless and free of trends.