--------------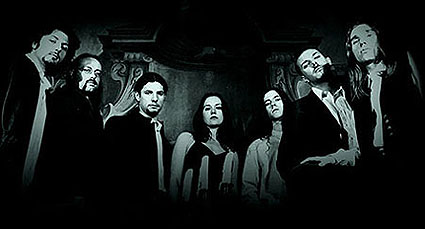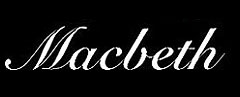 *left to right in photo
Sem - Bass Guitar
Luca - Rythm Guitar
Fabrizio - Drums & Percussion
Morena - Vocals
Andreas -Vocals
Alex - Lead & Acoustic Guitar
Andrea - Acoustic Piano & Keyboards

Macbeth was formed by drummer Fabrizio and singer, in 1995.
In 1997, the band recorded their first and only demotape, 'Nocturnal Embrace' which contained six tracks. One thousand copies of this demo were hand numbered and distributed.
In 1998 Macbeth recorded their first full length album, 'Romantic Tragedy's Crescendo' on the Dragonheart label.
The year 2000 marked the release of the band's second album released on Dragonheart, 'Vanitas'.
Dark, gothic and dreamily romantic compositions accented by mysterious and alluring lyrics. They are best described as Symphonic, *Crepuscular Metal.
* of, relating to, or resembling twilight.

'