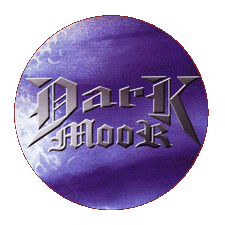 With their first CD ,"Shadowland", the spanish band Dark Moor becomes a new favorite to the spanish audience. We were talking about "Shadowland" and new projects with their guitarist Enrik García.

First let me congratulate you for the album, I think it´s one of the best releases of this year in Spain.
You are working since 94, right?, Have you recorded anything before "Shadowland"?
Yes, we have three demos, the first is recorded with a low budget, and the singer on it was Beethoven R.´s vocalist. He left the band cause he wanted to do a kind of american Hard Rock, in the vein of what he´s doing now.

How are going the sales of the CD?
Very well, better than we expected.

Are you going to play live to introduce the album?
Yes, but we don´t have anything closed yet. The company wants us to play with some foreign group in this tour.

You´re working with Arise Records, Did them called the band or you sent them your demo?
We sent them some demos until they decided to record our album. When they listened to the CD they liked it much more than the demos, cause the choirs and orchestral arrangements are only in the CD. Besides we have signed for a next album that we´re going to record in the same studio where we mastered "Shadowland", and we´ll look for a producer that can get a better sound.

How did you decide your name?
It was an idea of Blackie C. Martín, she´s a good friend of ours, and she has also drawn the cover. Its translation to spanish is "Páramo Oscuro".

Have anything in common Blackie and your singer Elisa C. Martín?
(LOL) Nooo..., that C. is another C....

In the second song of the album "Walhalla" appears Leo Jiménez, singer of Saratoga. How is that he has contributed to the record?
The record company told us to look for some guest and as we have liked his work with Saratoga we decided to call him. We did contact him and he accepted very soon.

To finish, Have you thought about making a video clip to promoted "Shadowland"?
Arise told us to do one, but it´s not closed yet. For the next CD we will sure make one, but we want to do it well.

Well Enrik, thanks for atteding us, if you want to add anything else...
No, just thank you.


- Interview by Rodrigo.
---