- Your new album "Rebirth" has been produced by Dennis Ward (PC 69), Did you intend to work with Sascha Paeth (now in Virgo with former Angra singer André Matos) or was Dennis Ward your first choice?
Our first choice was Charlie Bauerfeind who was already booked. Sascha was contacted but he was also unavailable. We have contacted Dennis and for our big luck this is one of the best sounding albums we've ever done.
- What can you tell us about his job in the album? Do you like the result?
Yes, I'm very satisfied with results of the album. He helped us to finish the songs, he kept a very good atmosphere during all the recordings, always in a good mood but at the same time he was very technical and serious with the details.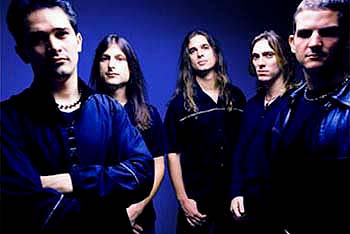 - What can the fans expect from "Rebirth"?
A great album full of energy and power. The return of the spirit of Angra. The fans can expect to be surprised.
- Which are your favorite tracks of the Cd and why?
This is a hard one! Rebirth is a concept album and it makes not too much sense the songs individually, but the dynamics of the story is the secret that people are loving so much this new record. Each song has a piece of this story. You have to listen carefully and you will see that I'm right.
- Angra start the Brazilian tour in November, which countries will follow? Are the dates for Spain confirmed now?
After Brazil we go to Argentina and Chile. In March we're heading to Europe, starting in Greece, Spain, Italy, France, Holland, Germany, Belgium and so on. Right after Europe comes the Japanese tour with a few dates in different cities. Two concerts in Los Angeles, Mexico and I'm home again.