If you like Heavy Metal in the taste of the Eighties, that´s strong guitar riffs, good melodies, powerful voices & a bunch of energy, you have to listen to CHINCHILLA. Their last album "Madness" will take you to the Metal Heaven. Guitarist Udo Gerstenmeyer introduces the band for you all.
---
- I imagine you´ve been asked a thousand times but I really want to know how came the idea of calling the band Chinchilla?
It's not a typical name for a metal band, but I think it's an interesting name. Chinchillas are sweet and funny animals, on the other side they get killed for some coats for rich women. It's like Dr. Jackal and Mr. Hate, good and bad, life and death, both sides, this was an interesting point. It's the same in our music, both sides, dominant, fast and raw songs, the old stuff of Heavy Metal, on the other side the ballads, tender and sentimental.

- The band has been playing and recording cd´s from several years, what changes have been made in the line-up and in the musical direction (if any)?
Chinchilla already formed in 1988 and we had our first offical realease in 1990 with the self-produced CD "No Mercy". After that the band split-up. Four years later I re-started the band with new members. This time the ability to resist was there and the band recorded with ex-Letter-X singer Martin Obermeier in 1994 the 5-track-Mini-CD "Who is Who" and that point of time is the real beginning of Chinchilla. In the end of 1996 we went into the studio again to record the second album "Horrorscope". We recorded together with Achim Köhler. The album got release in Japan through Virgin Music in May 1997, but it took until the end of 1998 to release the album in Europe through Point Music. Meanwhile Martin lost the band and we had to look for a new frontman. It was no problem because Thomas an old friend mine, was able to sing. We played many, I think, 250 live shows, mostly in Germany, and got excellent feedback from the fans and the press as well. In May 2000 we signed a record deal with Metal Blade and finished our new record. Again we produced with Achim Köhler and the result, for my opinion, is superb. It took us six years to get a deal with a big record company. We've played in every bigger town and on the other side sometimes in the cultural backwater of Germany. I think, that's o.k., a lot of work, fun and many important experiences. This is the backbone for a professional work as a musician or band.
- Your last album is titled "Madness", Why this name?
Look at our world and you know what I mean. I think last year there were over 100 wars around the world, that's mad or? Money is the big father god of all trouble in the world, they kill, they steel and they lay for this fucking money. Till you are a child, you get the order Money is the most important thing in the world, and you must do everthing to get a job where you deserve a lot of money. But i think it's important to have real friends, to have a familly and no problems with your health. Then i think you´re a rich man.
- Let´s talk about the lyrics now, there are some songs related to freedom & the fight to get it. Are these your favorite items to talk about in your songs? Is there a message that you want to transmit to the people?
My lyrics are tellin' about good or bad experiences of my life, a lot of things happened, and they´re also tellin' about my personal life opinions. Two love stories, for example "Broken Heart" and "Anymore" are dedicated to my former wife. About the bad times after the big love, about the things we lost after the split. It's like Heaven and Hell, you love her but on the other hand you hate her, "Dark And Light". The result of all is to live an appointed time on your own to find yourself again to start a new part of life. To walk through dark streets at night and you asked yourself, way? That's the story in "Living On My Own" and the result of all these bad feelings. "Fight", "Madness", "Freedom" and "Where The Brave Belong" are songs about war, the big father god of all troubles in the world. Look at our human history, it's always the same, no country is able to conquer the whole world. There is handful of greedy so called leaders, and there crazy and sick ideas about war to rule a nation or the world. After they have blinded your mind, it's you who have to fight in the war, not them. They enjoy there lifes at home, counting their money, but you are in trouble. You´re losing your friends, your health and maybe your life, only for those stupid idiots and their greediness. I think, it's very important to show people these bad games. It doesn't matter where you live, it's everywhere the same, because we as the people and maybe the politicians too are all slaves of the big greedy business bosses and that's the truth about our modern so called democracy world. The result of all this stupidity is an atomic war. "Tears" is the story about a girl without hairs who survived and she's the last spirit of the age after a nuclear war. "Queen Of The Rain" is a song about a good looking woman, she breaks every man's heart. To be the victim of your love and the deliverance of yourself. You are on your knees and you have only two chances to stand up or you are never be a man.
- The cover artwork of the CD is quite simple but very beautiful and expressive... Who came up with the idea, the band or the artist behind it?
Rene our webmaster and I was searching for a picture in the internet and Rene showed me the homepage from Jim Warren. We found this picture called "Firehead" and I was so inspired by this picture, that I told Rene, okey that's our cover and we called the CD "Madness".
- How are the sales of "Madness" going in comparison to your previous album? Do you think that you´re more popular now?
Yes, i think we are now more popular than two years before, but it's no wonder because we work with Metal Blade Records together, we can play big festival and we are the whole year on tour. I think that's very important for a band to play live and that's important for your sells numerals.
- The album has been produced by Achim Köhler, Has he made a good work in your opinion? Is he a good producer (and person) to work with?
Achim Köhler is an excellent engineer and producer, i think without any doubt one of the best in Germany. Look at his production references of bands like Primal Fear, Sinner, Brainstorm, Silent Force and you know what I mean. All of these bands have done high demand productions with him. My own personal opinion is, that we've made the best out of it, used all technical possibilities and with Achim as producer and engineer on our side could nothing go wrong. Whenever there was a problem he helped us on the way.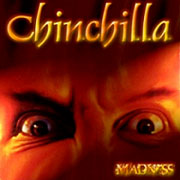 - Why did you decide to include a Kiss cover ("I Stole Your Love") in the record?
It was Thomy's idea , because he's a real big Kiss fan . We made three covers , the two others were Black Sabbath´s "Headless Cross" and Thin Lizzy´s "Boy's Are Back In Town" and it was our opinion and decision that "I Stole Your Love" was the best song for us. Our version is more into a metal style and i think you must play a cover version on your own way. To reproduce the song only in its original style is really not interesting.
- How are the live shows going? Any special story from the road?
To play on the "Bang Your Head Festival" and on "W.O.A" (Wacken) was fantastic, because we played in our career the second time on a big stage and on a big festival. The France tour with Vanden Plas is the second big memory. France is a very nice country for German Heavy Metal bands. The audience is still crazy. Some guys followed us from town to town, it's like in Germany in the Eighties and they are not so specialized like here in Germany, not only into Progressive, Death, Speed or pure Heavy Metal. They are interested in all kinds of metal. At our concerts there were guys with Motörhead, Saxon, Slayer, Venom, Dream Theater a.s.f. T-Shirts. No problem for them to listen to any other kind of Heavy Metal. They went to a Metal concert, because they are hungry to listen to it .
- Will you come to Spain in the near future?
Yeah, if it's possible to play in Spain, that's no question, we play there. But it's always the same, we need a tour with a big headliner, like last year with Vanden Plas.
- What do you think about the great proliferation of new Heavy Metal bands?
I think, it's a problem for the bands, magazines and for the buyers. I think it's better if the record companies looked for more quality. A band needs a good sound and good song material, that's all. But the most new bands have only low butched productions, so it's normal that they have a terrible sound and a lot of good bands will lose in the flood of releases.