Dio will shortly issue a special edition of his recent release "Killing the Dragon", through Spitfire Records. The two-CD set will reportedly include live bonus tracks, video footage and possibly more. No release date or final details have yet been announced.
Singer Rick Mythiasin has left Steel Prophet. Main reason: personal differences between Mythiasin and guitarist/bandboss Steve Kachinsky. According to Mythiasin, he felt more and more restricted in his creative freedom by Kachinsky and he had less possibillities to bring some of his own personal visions into the music of Steel Prophet. Lately, after finishing the recordings of the "Book Of The Dead"-follow up, which will be released in near future, it came to Rick Mythiasin's final decision to quit, unfortunately not really in harmony. Rick says, from now on he is going to concentrate completely on Taraxacum. Rick's german bandmates at Taraxacum Tobias Exxel, Franky Wolf and Ferdy Doernberg are already very busy with writing new songs for their "Spirit Of Freedom"-follow up. Masses of rough demo tapes have already been sent from Germany to the United States and back, and some "rehearsal sessions" via telephone and internet have also been done. So a real band meeting can be surely done very soon to work on thousands of details. The second album of Taraxacum is going to be released at MTM in early/mid 2003.
The new album of Manowar, "Warriors Of The World United", will be released next August 19 in a new special version, it´s a CD/DVD with five live bonus tracks: "Warriors of the World United", "Nessun Dorma", "Kill with Power", "March for Revenge" & "Carry on". It will also include some extra footage, and their appearance at the TV Total show "Behind The Scenes".
White Skull have completed work on their forthcoming studio album titled "The Dark Age". It's a concept album dealing with the inquisition and will be out on August 26th through Frontiers Records.
Germany´s Chinchilla are on European Tour again, with Powergod and Valley's Eve from October the 02th till the 11.10.2002. They are playing in Germany, Netherland, Belgium, Austria and Swiss. They have a new drummer, his name is Criss Schwinn and a new keyboardist, Udo Gerstenmeyer´s best friend since he was eleven years old, Artur Diessner. The material for their new CD is finaly finished, they need only two songs more. The band will enter the studio at December 2002.
Sweden´s Dragonland has found a new drummer, Jesse Lindskog who was the drummer with Nostradameus (on AFM records) on the album "The prophet of evil".
Sinergy was dropped from the line-up of artists performing at this year's Rock Machina Festival in Spain, due to the fact that Sinergy had played Soria Rock (also in Spain) two weeks before Rock Machina. The reason is that any bands playing at Rock Machina are not allowed to play any other festivals in Spain during the same year.
Metal Blade will commemorate their 20th anniversary by releasing a box set on October 22, which will include nine CDs (140 tracks in all) and one DVD with 24 video clips. The CDs will have rare and previously unreleased material from the likes of Metallica, Cannibal Corpse, King's X, Armored Saint and Mercyful Fate. There will also be a massive booklet with previously unseen photos, a history of the label, interviews with Metal Blade boss Brian Slagel and Metallica's Lars Ulrich, and a complete discography. This is to be limited to 5,000 numbered copies.
Three members of Megadeth´s final line-up - bassist Dave Ellefson, guitarist Al Pitrelli and drummer Jimmy Degrasso - are to team up with another former Megadeth man, guitatist Marty Friedman in a new, as yet unnamed band. They're currently looking for a singer. You can send a demo, cv and photo to: Entertainment Services Ltd., Main Street Plaza 1000, Suite 303, Voorhees, New Jersey 08043, USA.
Rawhead Rexx are in Tenerife (Spain), recording their new album at Andi Deris´ Mi Sueño Studios. The sound will be dark, heavy and bloody. Charlie Bauernfeind will be the producer. The guys plan to tour next January (when the record is out), if it´s possible, together with a big band (it could be Saxon, Nevermore...).
King Diamond is currently working on songs for his next solo album "The Puppet Master". Recording is expected to happen at his home studio in Dallas, partly to save costs. Apparently both King Diamond and Mercyful Fate have seen sales hit by the downloading craze.
Tykoon is the name of a freshly-launched Stockholm band that features guitarists Tommy Denander (Radioactive) and Lars Chriss (Lion´s Share). At the moment, plans exist for Tykoon to participate in an upcoming Kiss tribute CD containing only "Unmasked" (the 1980 album) songs, to which they will contribute a version of "Easy As It Seems". In other news, Chriss is continuing work on the material for the upcoming full-length debut from Cosmic Sphere, in addition to keeping busy with the aforementioned Tykoon and Lion´s Share projects. Lars is also planning on getting more involved in production and songwriting for other artists, with several projects in the works, including some that fall outside the metal genre. Visit Tykoon´s official web site at: http://listen.to/Tykoon.
Finally, the vinyl version of Wolf´s highly praised second full-length album "Black Wings" is available now. It looks amazing!. And as a bonus it comes with a super-cool Wolf poster. New single on the way. A brand new vinyl 7'' will hit the shelves any time soon. The single's containing three tracks. Two from the "Black Wings" album and one surprise. Dale is working on the cover right now. You'll get to see it soon. And remember, Wolf will deliver Heavy Metal at this year Wacken Open Air (Germany).
Twisted Sister guitarist, Eddie Ojeda, has teamed up with Skid Row´s Rob Affuso to form a band called Skid Sister. This rather interesting combination will play shows in America shortly.
A short message from Morifade: A videoclip is now available for download at morifade.com! (broadband user is recommended). Also, "Imaginarium" was released in Japan at June 5th and now it's also available as vinyl at hammerheart.com.
Accept will release a DVD-Plus next July 20, titled "Metal Blast From The Past", including rare material, a japanese bonus track ("Rich And Famous") and demo versions of some of the songs of "Breaker". It also features a live clip filmed in Osaka, shots from their first tour in Japan, parts of a show in Sofia filmed by the bulgarian TV in 1993, the history of the band, interviews, pics, the lyrics of their songs... Also from Germany, Running Wild will release a live CD/DVD next September, taken from their concert in Osnabrück (Germany) last March 30. The DVD will include backstage shots, rare material and some surprises...
Brainstorm are going to record some of their summer shows at festivals for a live album, scheduled to be released later this year or in 2003. The band is now working on new material for their next studio album.
Tony Bono, the 38-year-old bassist with Whiplash and Into Another, has died from a heart attack. Heavy Weight sends condolences to Bono's family and friends.
Lance King vocalist of Balance Of Power has just finished recording vocals on the new Dedyance album entitled "Transitional Forms". Mixing begins this week, the album is slated for release on Nightmare Records later this year and will be shopped to other labels worldwide. This is a side project for Lance but promises to be an Excellent Prog/Power metal album. For more info check www.defyance.com. Balance Of Power writing a new album that should be mixed by the fall slated tentatively for an early 2003 release. B.O.P. will be playing Bloodfest/ Derby, England on August 31 For ticket information on bloodfest go to http://www.bloodstock.uk.com/online.htm. The band will also be headlining a club show the night before Bloodfest, August 30th at Abracadabra's nightclub in Burton-on-Trent- England, for more info call Abracadabra's (011-44-128-533-6071).
Dionysus will release their debut album "Paradise Land" in summer 2002. It was recorded at the Rhön studios in Fulda, produced by Edguy frontman Tobias Sammet and mixed by Tommy Newton. Kreator will release their live album later this year. It's to be called "Live Kreation (Revisioned Glory)". And mainman Mille Petrozza is to guest on the new album from Israeli extreme metallers Emblaze.
The Blind Guardian Festival will take place on the 13th and 14th of June of 2003. The band will headline the festival on both evenings with two different sets, which will be chosen by the fans at the official homepage. Special Guests confirmed so far are: Grave Digger, Freedom Call, Brainstorm, A.O.K., Stormhammer... The festival's capacity is limited and will happen exclusively only in 2003. Check out the official website for more info (and also our concerts section).
Powerquest, the new melodic Power Metal band from the UK, are proud to announce their recent signing with the renowned Italian label - Underground Symphony. http://undergroundsymphony.com. The bands debut album will be 'Wings of Forever', recorded at Thin Ice Studios in Surrey, England and mastered at the famous Finnvox studios in Finland where Stratovarius have recorded with a scheduled release date of October 2002. The new voice of Power Quest debuts on the album and his identity can now be revealed as Alessio Garavello, who is also the vocalist for Arthemis. The band hope he enjoys the quest! The album will be available in: Germany, Spain, Sweden, France, Greece, Portugal, Japan, USA and Chile. With Italy, UK and other territories to follow. Any distributors who are interested can find further details at the bands official web-site www.power-quest.co.uk where mail order will also be available. Jean-Pascal Fournier has designed the artwork for the cover of the album after his fantastic job on their logo. …the Quest must go on.
Ozzy Osbourne has a cameo role in the latest movie from the Austin Powers series, which is called "Austin Powers In Goldmember", which opens at the end of July. And also remember, Ozzy will release the album "Live At Budokan" at the end of June. It was recorded earlier this year in Tokyo, at the world famous Budokan.
Dragonforce will support Virgin Steele at the Camden Underworld in London on June 4. The band are about to start work on their debut album "Valley Of The Damned" with producer Tommy Hansen. This is to be issued in September by Sanctuary.
Former Megadeth bassist Dave Ellefson has started his own production company. He's anxious to sign and develop young bands. If you want to get music to him, then send it to: Ellefson Music Production, 8776 East Shea Blvd., Scottsdale, AZ 85260, USA.
Dark Moor will follow with their successful Spanish Tour as headliners which will end in June. The band will enter again at the Studio next July to record 4 new songs which will be included in a special edition to be released in December 2002. Elisa will take part in the Beto Vázquez Infinity second album dated in 2003.
Savatage guitarist, Chris Caffery, is colaborating with former Savatage singer Zachary Stevens for his next solo album and maybe he will also embark on tour with this project if there are no dates with Savatage at the same time.
The new Dragonland CD "Holy war" is set to be released May 20th, The first 5.000 copies will be released in a special limited edition package!!! Dragonland is also currently looking for a new drummer, anyone interested contact dragonland@gbg.bonet.se.
Iron Maiden will release their live DVD "Rock In Rio" next June 10, it will be a double discc. The first CD will include their concert from Rock In Rio, featuring the following songs: The Wicker Man, Ghost Of The Navigator, Brave New World, Wrathchild, Two Minutes to Midnight, Blood Brothers, Sign Of The Cross, The Mercenary, The Trooper, Dream Of Mirrors, The Clansman, The Evil That Men Do, Fear Of The Dark, Iron Maiden, Number Of The Beast, Hallowed Be Thy Name, Sanctuary & Run To The Hill, and the second CD will include interviews and some surprises like a photographic diary with commentaries done by Ross Halfin, their official photographer.
Two American Metal news: Riot will release their new album "Through The Storm" later in spring through Metal Blade Records. Some titles: Hold On, Play For Life, Turn The Tables, Essential Enemies, Chains (Revolving), Right Back To My Head... Rob Rock (Impelliteri) will start recording his new album very soon in Los Angeles with producer Roy Z (Helloween, Halford...). It will surely be released next summer in Japan through JVC/Victor Entertainment. The release date for Europe has not been revealed yet.
News from Sweden: Freternia will release their second album in October 2002. Recorded in Sweden´s Underground Studios and mastered at Finnvox, with a cover made by J.P. Fournier, it will be a concept album and will include the following tracks: Grimbor The Great, Arrival, The Dark Side, Shadowdancers, The Saviour, The Unexpected, New Hope, Battle Of Minds y Requiem. The definitive date release for Nocturnal Rites new album, "Shadowland", is May 25. Some of the tracks: Eyes Of The Dead, Never Die, Faceless God & The Watcher.
Finally! After 2 months of hard work in recording studios Thy Majestie have finished the recordings and the mixing of the new album (it will be entitled "Hastings 1066"). Teatro Massimo Opera Choir feature this new work as for the previous album "The Lasting Power". The new album will contain, as a bonus track, a Stryper 's cover (great '80 christian metal band!): "In God We Trust", arranged in Thy Majestie style! The final mastering will be done at the famous Finnvox Studios.
Argentine´s Epic Power Metal band Padieland are searching for a singer. They have plans for a tour and recording of an EP. For contacts: Telephones: 45018552 (Leandro), 49239798 (Fernando), e-mail: padieland@yahoo.com.ar, web: www.padieland.cjb.net. Also from Argentine, Adagium need a keyboard player. You can contact them at adagioar@yahoo.com.
Megadeth bassist Dave Ellefson and guitarist Al Pitrelli are to join Sebastian Bach's touring band for a series of shows later this month. However, this is only a temporary arrangement and is unlikely to stretch beyond May.
Judas Priest will finally release their live DVD, "Live In London", next June 25. The footage was filmed last December 19 at the Brixton Academy in London. The DVD will also include interviews, the biography of the band, the discography, backstage shots and much more...
Steel Prophet are currently finishing up their new studio album at Silver Cloud Studios in Los Angeles with longtime engineer Joe Floyd co-producing once again. Still untitled, the record is tentatively set for a July release.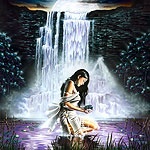 Much to the relief of fans everywhere, singer Tarja Turunen will not be leaving Nightwish anytime soon. Spinefarm label manager Ewo explains she will "take 2003 off, to concentrate on her (opera) studies in Germania". And remember, the band will release "Century Child" on July 1st in Europe. Song titles include "End Of All Hope," "Slaying the Dreamer," "Beauty of the Beast" and "Oceansoul."
Ring Of Fire recorded their February 21st show at the On Air East in Tokyo for a live CD and DVD, both to be released this summer in Japan.
Stratovarius will enter Helsinki's Finnvox studios on May 15th to begin recording their ninth full-length studio album, tentatively titled "Elements Part 1", for a January 2003 release through Nuclear Blast Records. Among the song titles that are tentatively set to appear on the upcoming album are the following: Eagleheart, Elements, Soul of a Vagabond, Find Your Own Voice, Alpha & Omega, Papillon, Drop in the Ocean & Stratofortress. The new material is reportedly "faster, heavier and more symphonic than ever before" and, as we told you some time ago, will feature a full-size symphony orchestra and choir conducted by Riku Niemi. The cover artwork for the CD will, once again, be done by Derek Riggs (Iron Maiden).
WASP mastermind, Mr. Blackie Lawless, has completed work on a new studio album. It will be released 10th of June with the nice title "Dying For The World".
Metalium want to say thank you to their spanish fans in a very particular way. The first five persons to go to their concerts with the logo of the band tattooed will see the show for free (only true tattoos). You can see the dates in our spanish version ("agenda" section).
Germany´s Vanize (featuring Udo´s small brother) have cancelled the gigs in Wuppertal (12.04.) and Marbach (13.04.), because their drummer Pierre Fienhold has become ill. The guys hope to do these gigs later this year and say sorry to the fans.
After Dave Mustaine's decision to end Megadeth Savatage has decided to fire recently-recruited guitarist Jack Frost and have replaced him with returning axeman Al Pitrelli (ex Megadeth). Frost is obviously very angry now and will reportedly concentrate full-time on Seven Witches, who are scheduled to kick off an European tour with Annihilator at the end of April.
Symphony X have begun work on the material for their upcoming studio album, which is tentatively due to be released through Inside Out Records in September. The CD will contain a similar structure as their classic album "Divine Wings Of Tragedy". There is going to be one long epic piece and a number of shorter heavier tracks. There is even talk about "The Accolade Part 2".
After nearly 20 years together Megadeth have surprised everyone by splitting up. Mainman Dave Mustaine has announced that he suffered a bad injury to his left arm in January, as a result of which he won't be able to play guitar for a year. Mustaine has decided to pursue other musical avenues during this period. And this is bound to fuel speculation of an alliance with his former Metallica bandmates.
Hammerfall´s long-awaited second DVD/VHS release, entitled "The Templar Renegade Crusades" will run two and a half hours, and will include highlights from the last three years on it: the presentation of the band's first-ever gold album award, live outtakes, backstage sequences and other surprises... A limited edition of the DVD/VHS release will include a four-track live audio CD. Besides, Hammerfall will enter Holland's Wisseloord Studios with producer Charlie Bauernfeind in April to begin recording their as-yet-untitled fourth full-length album for a late 2002 release through Nuclear Blast Records.
Italian´s Rhapsody will be signing autographs in Barcelona (Arise shop) next Saturday April 6 from 14:00 to 15:00 right before their show there.
The reunited '80s metallers Warlord, featuring guitarist William J. Tsamis, drummer Mark S. Zonder Fates Warning), and newest member, vocalist Joacim Cans (Hammerfall), have signed with manager Fabrizio Giruzzi, whose list of clients includes Angra, Labyrinth and Vision Divine, and have inked an international record deal with Drakkar Records/BMG Entertainment, Atrheia Records/Edel Distribution. In addition to Europe, record deals have been secured for Japan, Southeast Asia, Australia, and Canada, and negotiations are currently underway for the US and South American territories. The tentative release date for the group's much-anticipated comeback album is late June/early July.
Seven Witches, featuring guitarist Jack Frost (Savatage) and singer Wade Black (ex Crimson Glory), have a new member, he´s Joey Vera (Armored Saint, Fates Warning, Engine) and will be touring with them as openers for Annihilator (in April/May) to promote their new album "Xiled To Infinity And One".
Drummer Randy Castillo has died from cancer, he was 51 years old. Remember he played with Lita Ford, Ozzy Osbourne and Motley Crue. RIP.
Stratovarius are about to start work on their ninth album. To be titled "Elements Part 1", it should be issued early next year, and will see the band using a full orchestra and choir on part of the recordings.
Young british Dragonforce have signed to Sanctuary Records. The band will work with producer Tommy Hansen on their debut album. Hansen made his name with Helloween.
Iron Maiden recorded their three dates at London's Brixton Academy (March 19-21), although it's unlikely this is for any official live release. The band are claiming this being done for documentation purposes
Queensryche frontman Geoff Tate will release his debut solo album, "Old World Order" through Sanctuary in June. Joining him on the record are bassist Chris Fox, guitarists Scott Moughton and Jeff Carrell, drummer Evan Schiller and keyboardist Howard Chillcott.
Stratovarius singer Timo Kotipelto has officially signed with Century Media Records for the release of his debut solo album, entitled "Waiting For The Dawn". Due out in May, the album will be issued in Finland via Timo's own High And Loud label, and will be preceded by a single, containing the tracks "Beginning" (single edit), "Waiting for the Dawn" and "Kadesh" (non-LP), on March 15th. Among the tracks that are set to appear on "Waiting For The Dawn" are the following: Travel Through Time, Beginning, Lord Of Eternity, Testimony, Battle Of The Gods, Beauty Has Come, Vizier, Waiting For The Dawn, Arise & Here Again. Kotipelto's solo debut is a concept CD based on the Egyptian mythology, and it will feature cover artwork by famed artist Derek Riggs. The album will include a host of guest appearances from some of metal's top musicians, among them the following: Mike Romeo (guitars, Symphony X), Roland Grapow (guitars, Masterplan, ex Helloween), Arjen Lucassen (guitars, Ayreon), Sami Virtanen (guitars, Joe Doakes), Jari Kainulainen (bass, Stratovarius), Mirka Rantanen (drums, Tunnel Vision), Gas (drums, H.I.M.), Janne Warman (keyboards, Children Of Bodom) y Mikko Harkin (keyboards, Sonata Arctica)
Manowar are back in town with their new single, "Warriors Of The World United", on April 22 via Nuclear Blast. This also features two live CD-ROM tracks, "March for Revenge (By The Soldiers of Death)" and "Carry On", both of which were recorded and filmed during the 1999 Gods Of Metal Festival in Italy. The band's new album, "Warriors Of The World", is released on June 3.
Angra is going to issue a special Japanese CD, entitled "Hunters And Play", to precede the group's upcoming Japanese tour with Sinergy. Released on April 24, the CD will include the following tracks: "Live And Learn", "Bleeding Heart", "Hunters And Play", "Eyes Of Christ", "Reverse" (acoustic version), "Heroes Of Sand" (acoustic version), "Momma" (Genesis cover) & "Hunters And Play" (Portuguese version).
We have a bunch of new releases for you: Riot will release their new record next May 21. Some titles: "Hold On", "Play For Life", "Turn The Tables", "Essential Enemies", "Chains (Revolving)" & "Right Back To My Head". The new Impelliteri CD "System X" will be out the 21th of March in Japan, including Graham Bonnet on vocals (ex-MSG/Rainbow). Pretty Maids will see their "Planet Panic" published next March 25. It will include a cover of Sammy Hagar´s "One Way To Rock". The band will be touring Spain in April, you have the dates in our spanish version. Guitar-hero Axel Rudi Pell will be releasing his new CD, "Shadow Zone", on April 22, featuring the same musicians than his previous album (with Hardline vocalist, Johnny Gioeli).
McFarlane Toys are to release a series of models based on the character of Iron Maiden´s Eddie as he appeared in the 1980s. These were unveiled by Bruce Dickinson in New York on February 12... Despite the death of vocalist Paul Baloff last Saturday, following a massive stroke, Bay Area thrashers Exodus will play at least three shows in California during the coming weeks. Drafting in Steve "Zetro" Souza, the band fulfilled engagements in Anaheim on February 8 and 9, and will play the Hellfest in Whittier on March 23.
Solemnity will cover "Arabian Nights" for the upcoming Stormwitch reunion-tribute-sampler released on Silverdust Records, together with Brainstorm, Chroming Rose, The Armada...
The debut album of Absolute Steel will be released in April 2002 on Edgerunner Records. It is called "The Fair Bitch Project" and you can find soundclips from six of the tracks on their official homepage www.absolutesteel.com. Stay tuned for "The Fair Bitch Project", featuring 12 killer partymetal-tracks and the Absolute Steel Roleplaying game.
Helloween have confirmed that their upcoming "Best Of" double-CD set will be called "Treasure Chest" and it will have a lot of special packaging, making it a nice collector's item for any Helloween fan new or old. All of the songs have been remixed and remastered to modern standards. The full track listing for "Treasure Chest" is as follows: CD 1- Mr. Torture, I Can, Power, Where The Rain Grows, Eagle Fly Free, Future World, Metal Invaders, Murderer, Starlight, How Many Tears, Ride The Sky, A Little Time, A Tale That Wasn't Right y I Want Out. CD 2- Keeper of The Seven Keys, Dr. Stein, The Chance, Windmill, Sole Survivor, Perfect Gentleman, In The Middle of a Heartbeat, Kings Will Be Kings, Time Of The Oath, Forever & One, Midnight Sun, Mr. Ego, Immortal, Mirror Mirror. Helloween have yet to announce a replacement for guitarist Roland Grapow, who has joined ex-Helloween skinsman Uli Kusch in the new supergroup Masterplan (also featuring ex-Yngwie Malmsteen vocalist Jorn Lande). In related news, Grapow has recorded a guest appearance on the upcoming new album of Locomotive Breath, entitled "Heavy Machinery". Roland reportedly plays a solo on the track "The Adventures Of Zaphod Bebblebrox" along with Pontus Norgren (Talisman, Humanimal), Mattias Eklundh and Micke Andersson. The album is already mixed and it's being described as the heaviest album the band has ever done and it will probably be released on the end of March through Record Heaven Music.
Dio will release their new album, which is tentatively titled "Kill The Dragon", in May. The album marks the debut of new guitarist Doug Aldrich. Dio will head out on the road in America this summer, on a bill that's also to feature Deep Purple and Scorpions.
Sonata Arctica are currently at Tico-Tico studios (Amorphis, Sentenced, Children Of Bodom) in their native Finland recording two new songs, "Dream Thieves" and "The Gun", for an upcoming single. Recordings for next studio album start in September 2002, so that a new album can be released before the summer of 2003. The band also plans on touring South America in March 2002. Meanwhile their most recent release "Silence" continues to sell well and remember, their new live album "Live In Japan" will be out through Marquee Records on March 20th. It was recorded in Tokyo on September 3rd and 4th, 2001.
Wolf on Scandinavian mini-tour with Peter Tagtgrens Pain (see dates in the concerts section). The brand new Wolf album Black Wings will be launched across Europe on the 28th of January 2002. On this fierce new album, Wolf goes head on with full-throttle velocity, unleashing harder and darker heavy metal than ever before. Just as the highly acclaimed debut, Black Wings is recorded with producer and engineer Peter Tägtgren (Hypocrisy, Pain) at the Abyss studio. With songs as - Night Stalker, Demon Bell, I Am the Devil, Venom, A World Bewitched, The Curse, Unholy Night, Genocide and the Mercyful Fate cover - A Dangerous Meeting, Wolf takes on the world with their take no prisoners attitude, delivering metal to the mob. Come January all hell breaks loose - spread the Black Wings.
British rock legends Magnum will release their comeback album, "Breath Of Life", through SPV on February 25. The record itself features 12 tracks, but there will also be a limited edition available with a six-track bonus CD featuring live or acoustic versions of Magnum classics. The track listing for the latter is: "The Flood", "Back Street Kid", "Must Have Been Love", "We All Need To Be Loved", "Only A Memory" and "Born To Be King". The band, including vocalist Bob Catley, guitarist/producer Tony Clarkin and keyboard player Mark Stanway, will be touring the UK in March. Go to the concerts section for them.
Former Savatage vocalist Zachary Stevens has reportedly resurfaced in a brand new band called CircleIIcircle and has been quietly working on the band´s debut album, featuring material co-written by Savatage mainman Jon Oliva. Described as more "mainstream" and "US-friendly" sounding than his Savatage work, CircleIIcircle's first CD is tentatively scheduled to be released in the spring through an as-yet-unspecified label. An official web site should be up and running by the end of the month.
France´s Dyslesia will take part on "Power of Melodic Rock", to be celebrated in Holland next January 11, 12 & 13. In March, Dyslesia will enter a studio in the North of Germany to start recording their third album. Piet Sielck will be the producer for this effort, set to be released on May 2002.
Sinergy will be utilizing the services of Finnish drummer Janne Parviainen (Waltari...) for the duration of the group's 2002 "Suicide By My Side" world tour. Although Parviainen will appear with the band as a session musician, a possibility exists that he will be a full-fledged member at the completion of the above-mentioned tour. Besides, Sinergy is tentatively set to embark on a 5-6 week tour of North America in March/April on a four-band package that will be headlined by King Diamond. Exact dates and venues will be announced soon.
Stratovarius frontman Timo Kotipelto is to release his first ever solo album on the Finnish label High And Loud in the spring. The company itself is owned by Kotipelto. Jens Johansson, Stratovarius keyboardist, is going to appear on the new album by the Swedish guitarist Benny Jansson. Among others, will find Gorad Edman, ex-Yngwie Malmsteen singer.
Seattle veterans Queensryche will spend the month of January working on their new album, which is to be released later in this year. Once recording is wrapped up, then vocalist Geoff Tate will mix his first solo album. So far there are no details on a title, label or release date for the latter.
Highlord have found a replacement for Vascé. His name is Andrea Marchisio, vocalist of Desdemona (which will release their debut album "Lady Of The Lore" soon). The new album will be recorded in May 2002 at New Sin Studios. Lars Chriss, guitarist, songwriter, producer and mainman in melodic metal masters Lion´s Share has left Sweden's most famous/popular KISS tribute band Kyss (in which he performed the part of Spaceman -Ace Frehley- for the last nine years) in order to fully concentrate on his main project, Lion´s Share.
France´s Adagio recruited a new permanent member on keyboards, Kevin Codfert. As you all probably know, Richard Andersson is really busy with his band Majestic and it was not possible for him to be a full time member of Adagio as his priority is Majestic.
Portuguese Power-metalers Oratory will record their second album in January at Black Solaris Studios. The album will be produced by ex-Grave Digger guitarist Uwe Lulis. The yet untitled record is expected to be out by summer time and will be out via Limb Music worldwide and Recital Records in Portugal.
Bobby Rondinelli, the former Rainbow/Black Sabbath drummer, is working on a solo album with his old pals Tony Martin and Neil Murray. As yet untitled, the record will be released next summer under the Rondinelli Project title. Iron Maiden will finally release a live CD of their performance last January at the Rock In Rio Festival in the spring. However, they've put the issuing of the accompanying DVD on indefinite hold because of production problems. Bassist Steve Harris has now taken full control of the project. It should follow later in 2002.
Jag Panzer have been confirmed for next year´s Bang Your Head Festival, which is scheduled to take place on June 28-29, 2002 at the Messegelände in Balingen, Germany. US tour dates should be available in a month or so. Also on the Jag Panzer front, there are still plans for the band to release a live EP, but the group was unable to get a live recording from their recent Denver show. However two festivals in Europe last summer were recorded, so if the audio is suitable, one of those shows will be released.
New line-up changes: Rhapsody have parted ways with bassist Alessandro Lotta and found a replacement in French bassist Patrice Guers who will be playing on the next tour. Patrice began playing at the age of 17 and he´s known for his work with the French guitarist Patrick Rondat (Elegy, Consortium Project...). Sinergy have lost their Swedish drummer Mats Karlsson, two months after enlisting him as the replacement for Tonmi Lillman (who left the group in order to concentrate on his work with To/Die/For). If you're interested in trying out for the band you can email sinergydrummer@hotmail.com or send material to: Jakob Lindström, Peuramäentie 3 a 1, FIN-02750 Espoo, Finland. Anyway, since there´s no time to audition drummers for the upcoming tour, the band will play with a session drummer in the "Suicide By My Side" tour.
The new album of Rage will be produced by Charlie Bauerfeind and will probably see the light of day on May 2002, if everything goes according to plan. The track list is as follows: "All I Want", "Insanity", "Down", "Set This World On Fire", "Seven Deadly Sins", "You Want It, You'll Get It", "Living My Dream", "World Of Pain", "Dies Irae" and "Unity".
Rob Halford and his band are in a studio in Burbank with Roy Z recording their new, untitled yet, studio album. The album is scheduled for a May 2002 release.
Death/Control Denied mainman Chuck Schuldiner lost his battle against cancer and died December 13th, 4PM EST. The Metal community is in shock and in mourning. Chuck, your fans will never forget you, RIP dear friend.
Vanize are working intensively on new material for their fourth CD, that they´re going to record in the Roxx-Studio together with Stefan Kaufmann next year. Most of the songs are almost ready to record but the band would like to write more stuff in order to choose just the best. Meanwhile Vanize will do some gigs all over Germany (probably with a second guitarist in the near future). Besides they´re still working on a European-Tour.
The pact is sealed. Jack Frost is releasing his solo album on Noise. 18 of the best metal musicians have joined forces to make this album a very special one. This fantastic "All Star Project" is featuring the following metal titans: On vocals: Jon Oliva (Savatage), Bobby 'Blitz' Ellsworth (Overkill), Rob Rock (Axel Rudi Pell, Warrior), Joe Comeau (Annihilator, ex Overkill), James Rivera (Helstar, Destiny's End), Warrel Dane (Nevermore), Bruce (Agent Steel), Wade Black (Seven Witches, ex Crimson Glory), John West (Royal Hunt). On guitar & solo guitar: Chris Caffery (Savatage), Mike Chlasciak (Halford), Jeff Waters (Annihilator). On bass: Joey Vera (Armored Saint), Mike Duda (W.A.S.P.), Bill Mezz (Seven Witches), Derek Tailer (Overkill). On drums: Jeff Plate (Savatage), Brian Craig (Seven Witches). "Raise Your Hair To Metal" out May 2002.
Germany´s Grave Digger will be publishing an official biography in April under Hannibal Publishing. The first version of the book will only be available in the German language, but the guys are hoping to issue an English version as soon as possible. According to an official statement from the group, "the biography will not be a sort of revenge on older members or record companies, it will be a description of the funny experiences during the last 21 years band history."
Freedom Call are scheduled to enter the studio on January 4th to begin recording their as-yet-untitled next CD, which is tentatively scheduled for a late summer release. The drum tracks are due to be recorded at the Hamburg studio of Gamma Ray mainman Kai Hansen, with the remainder of the sessions due to take place at an as-yet-undisclosed location in Germany. According to an official statement from the band, the upcoming CD, the first one with 22-year-old Symphorce axeman Cedric Dupont (who replaced Sascha Gerstner back in August) will likely contain 11 songs, including a cover of the old Wishful Thinking song "Hiroshima" (originally recorded in 1970). In other news, keyboardist Ferdy Doernberg will go on tour with the band.
Bludgeon is the first band getting signed by Joey DeMaio for his label Magic Circle Music. Metal Blade Records handle this release worldwide and will help Bludgeon and Magic Circle Music to establish their names in the world of Metal. Bludgeon is a fast&furious Thrash Metal band from the US sure to break some neck with their intense music. The first album "Crucify The Priest" (produced by Joey DeMaio) will be released in Europe on the 25th of March, 2002.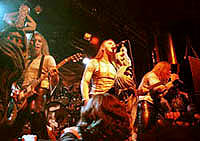 The Title for the new Metalium album will be a combination of the words HEROES and REINCARNATION (as the Metalian soul will be reincarnated in different historical persons like El Cid in Spain, Nero in Italy...) so the album will be called "HERO-NATION chapter three". Don Airey (Ozzy, Rainbow, Whitesnake, a.o) will play keyboards on the new Metalium output to bring in the "Mr. Crowley"-Spirit) and Ken Hensley (Uria Heep) will come up with his mighty distorted legendary Hammond sound for one title. They have just started to mix...
Elegy are due to enter Germany's Rocko Studios to begin recording their first CD for Locomotive Music, titled "Principles of Pain". Due to be issued in the spring, this is the band's ninth CD and will once again feature the French guitarist Patrick Rondat, who joined the band during the recording of last year's "Forbidden Fruit" album.
German metallers Running Wild have just finished work on their new album "The Brotherhood", which will be released early next year. Peter Pichel is the new bassist. The tour will start in early March and there are strong reports that the band will make their live debut in the UK.
Canadian band Annihilator have recruited Nevermore guitarist Curran Murphy. He'll make his recording debut on new album "Wake The Fury", due for release in March. The band's current line-up consists of Joe Comeau (vocals), Russ Bergquist (bass), Jeff Waters (guitar), Curran Murphy (guitar) and Randy Black (drums).
Megadeth are planning a live album and video. They just recorded both some weeks ago in Arizona. Also Megadeth mainman Dave Mustaine is currently remixing the band's 1985 debut album, "Killing Is My Business…And Business Is Good". He's working with Bill Kennedy on the project, and has invited original Megadeth guitarist Chris Poland to get involved. Expect the album to be released next year, completed with additional tracks (including the band's very first three-track demo) and sleeve notes by Scott Ian of Anthrax.
Argentine´s Crazy Rabbit Records will release a new compilation titled "Tributo a Reyes del Metal" ("Tribute To Kings Of Metal") next March. Bands to appear included Jason, Renacer, Jezabel and Prophecy, playing covers of Ozzy, Iron Maiden, Deep Purple, Black Sabbath, Helloween, Judas Priest, Dream Theater, Yngwie, Whitesnake, etc. Bands that want to include a version can get information by this telephone number 054-011-4767-4907/4935.
Nocturnal Rites are due to enter Dug-Out Studios in Uppsala, Sweden with producer Daniel Bergstrand later this month to begin recording their as-yet-untitled brand new CD, which is tentatively due to be released through Century Media Records in the spring. Primal Fear are editing a five-track mini-CD titled "Horrorscope" to celebrate their renewed contract with Nuclear Blast. The album contains: "Under Your Spell", "Out In The Fields", "Horrorscope", "Breaker" & "Kill The King".
Blind Guardian are currently completing their new & long awaited album, due for release in February 2002. The band have revealed some of the song's titles and the story behind them. "The Age Of False Innocence" is about the scientist Galileo Galilei; "Precious Jerusalem" is about the quest for self-awareness, set against a story about Jesus Christ; continuing the band's tradition of writing songs derived from fantasy novels is "The Soulfourged", based on the Dragonlance saga; "Under the Ice" is the continued story of Kassandra (the protagonist from "And Then There Was Silence") and the tragedy that beset her at the end of the Trojan War; "Sadly Sings Destiny" is about predestination and the tools fate employs to accomplish its goals; "Battlefield" is about the old German Heldenlied, 'Das Hildebrandlied' ("Song of Hildebrand"); "The Answer" is an anthem to courage in desperate situations and the will to live on. It is based on a short story written by Hansi in parable manners and it´s inspired by stories like 'Watership Down'; the band pays tribute to Friedrich Nietzsche in "Punishment Divine"; and finally there is "And Then There Was Silence", which documents Kassandra´s vision and thoughts of the Trojan War (and war in general).
Annihilator´s upcoming studio CD, now apparently re-titled "Waking the Fury", will be issued at the end of March in Europe and Japan. Shaman, featuring former Angra vocalist André Matos, plans to enter the studio in December and have the album finished by the end of February, for a May 2002 release. Canada´s Eidolon will be soon entering the studio in order to record their new album, titled "Coma Nation". It will be the debut of their new singer Pat Mulock.
Another Iron Maiden tribute album... titled "The Maiden Story-A Tribute To Iron Maiden". It features the following musicians: Paul Di'anno, Lea Hart (Fastway), Steve Grimmet (Onslaught, Grim Reaper, Lionsheart), Steve Overland (FM), Doogie White (Rainbow, Praying Mantis), Bernie Shaw (Uriah Heep, Praying Mantis), Jem Davis (UFO, FM, Praying Mantis), Phil Campbell (Motorhead), Bernie TormŽ (Gillan) y Pete Jupp (FM), playing covers of "Bring Your Daughter To The Slaughter", "Murders In The Rue Morgue", "Aces High", "Flight Of Icarus", "Wasted Years", "Remember Tomorrow", "The Clairvoyant", "Prisoner", "Sanctuary", "Powerslave", "Killers" and "Fear Of The Dark".
Michael Kiske will make a guest appearance on several tracks on the upcoming album from ex-Helloween guitarist Roland Grapow and drummer Uli Kusch. Finally Symphony X vocalist Russell Allen will in fact be the main featured singer on the forthcoming CD, the drum tracks for which have already been completed under the guidance of producer Andy Sneap (Nevermore, Kreator). Although the temporary name of Mr. Torture has apparently been chosen, the band have not yet officially announced. The rest of the members for the project are Jürgen Attig (bass) and Janne Warmen (keyboards).
Royal Hunt is ready to work on the sequel to "The Mission", which working title is "The Watchers". Some of the tracks include four newly recorded older songs, four live tracks recorded from concerts played last year and the fourteen-minute long new song called "Intervention".
Primal Fear will soon be entering House Of Music studio in Winterbach, Germany to record their next opus, entitled "Black Sun". The CD will be mixed at the Sonic Ranch in El Paso, Texas, with Mat Sinner as the producer.
It seems that however many times Judas Priest deny it, reports of an imminent reunion with former vocalist Rob Halford continue to circulate. The latest of these seems to be based on confusion as to the current line-up of Halford (the band) and also the allegedly poor sales of the current Judas Priest album "Demolition". Anyway, it seems that the band is not about to fire present singer Tim 'Ripper' Owens...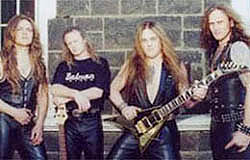 Pegazus has been working on their third album "The Headless Horseman", which is scheduled to be officially released worldwide by Nuclear Blast Records sometime in February, 2002. The tracklisting is as follows: The Headless Horseman, Nightstalker, Neon Angel, The Patriot, Look To The Stars, Dragon Slayer, Spread Your Wings - Pt 1, Forever Chasing Rainbows - Pt 2, Victim, A Call To Arms and Ballad Of A Thin Man. The recording sessions took place during September and all of October at St Andrews Studio in Melbourne, Australia, working again with engineer Mark McCormack, the final mastering of the album was made at EMI Studios in Sydney. Also it is looking very likely that Pegazus might be in Europe in early 2002 for "The Headless Horseman Tour", maybe around March/April if all goes well. In related news, bassist Cory Betts left the band, although he played on the new album. Now the guys are searching for a new bassist.
There are some rumors around that Gamma Ray's guitarist Henjo Richter was offered the position from Helloween if the band can't find a replacement in time for the next album and tour. There is also said that he might in fact join the band, although that is just rumour at the moment. Anyway, Henjo made it clear that he has no intention to leave Gamma Ray and that his bandmates don't have any problems if he wants to help Helloween in the forthcoming album.
Iron Maiden's vocalist Bruce Dickinson will be here in Spain to promote his new record, the double album compilation "Best Of Bruce Dickinson". He will be signing Cd´s in Madrid next November 6th (Tipo Vallekas, 18:30) and in Barcelona the 7th of November (Revolver, 17:30).
Reverend (featuring ex-Metal Church singer David Wayne) will enter the studio soon to record a cover of UFO's "Lights Out" for an upcoming UFO tribute CD. Warmen have released a new single, a cover of Heart´s "Alone". Their new album, "Beyond Abilities", will be released in January 2002.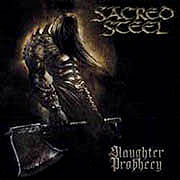 Next releases: Powergod "Bleed For The Gods" (Definitive release date 5th of November 2001), Silent Force "Infatuator" (11th of November 2001), Edenbridge "Arcana" (November 11th 2001), Sacred Steel "Slaughter Prophecy" (4th of February 2002), Savatage Double Live Album, as yet untitled (Spring 2002).
News received from "The Kingdom Of Steel": At November 3rd, 2001 the first Official GrManowar fan party will take place in Larissa-Greece. Meet all the crazy metal heads from Greece, Greek Manowar fans: unite!!! As we are the True Believers it will be a true Manowar night-Rock, Drink and Fuck! Strictly Manowar music and some great surprizes! Let us drink to the Power, Drink to the sound... be sure you won't miss it and spread it to your friends!! City: Larissa/Greece, Date: Saturday November 3rd, 2001, Place and time: Rodon Club at 22:00. Contact the webmaster for more info and details at: webmaster@grmanowar.cjb.net
In brief: Original Eidolon bassist Criss Bailey is set to release his first solo album through Perris Records. He was assisted in the recording by Eidolon´s Glen Drover and Shawn Drover. Vocalist Vascè has left Highlord for voice problems. The band is now searching for a new vocal. Highlord will record a cover of Manowar "Thor", with ex White Skull vocal, for a Manowar tribute album. Rob Halford will release the "Made In Hell " video soon, it contains shots from the Live Insurrection tour. Now he´s working with producer Roy Z in a new CD, which is expected to be released in May 2002. Nocturnal Rites have revealed several song titles that are set to appear on their as-yet-untitled new studio album, which is tentatively due to be recorded in early 2002 and released during the summer through Century Media Records. They are as follows: "Underworld", "Vengeance", "Shadowland", "Faceless God". Order Of The Illuminati (formerly Agent Steel) have started the recording process for their new CD (tentatively due to be released in early 2002). So far the group have completed tracking drums to five new songs: "Say Your Prayers/Virus" (working title), "Enslaved/All Seein' Eye", "Ten Fists of Nations", "Forever Black" & "Dead Eyes". It also will include a cover of Black Sabbath's "Hole In The Sky" as a bonus track, in addition to being featured on the WW3 Records tribute to BLACK SABBATH, which is tentatively scheduled for release in 2002.
The Storyteller´s new album "Crossroad" is now ready! It was recorded in Studio Fredman during April & May 2001, and the vocals were later recorded at JAS Productions, Gävle. It was mixed in Studio Fredman by Fredrik Nordström, and Mastered in Cutting Room by Håkan Åkesson. It sounds great! Some titles are "A Passage Through The Mountain", "The Unknown" and "The Moment Of Truth". The release date has been set to February 2002 (more exact date to be announced). Once again, The Storyteller has a new guitarist! His name is Jacob Wennerqvist, and he has replaced Pärka Kankanranta who was part of the band for no more than a few weeks. They've known Jacob for several years, and he helped the band out with some guitar solos when they recorded their 1998 demo.
Next releases: Angra "Rebirth" (October 29th 2001), Ten "Far Beyond The World" (December 10th 2001), Ring Of Fire "The Oracle" (December 10th in Europe), Evidence (February 2002).
Guitarist Roland Grapow and drummer Uli Kusch (recently departed from Helloween) are working on their new project. They have written about 13 tracks for the group's upcoming debut album, which will be recorded and mixed by Andy Sneap with additional recording and mixing scheduled to take place at Roland Grapow's home studio (called Crazy Cat) in Hamburg. The new band's sound will be very much like Helloween, with most of the songs following the typical German melodic Power Metal direction with some progressive elements and also epic, bombastic, orchestrated and atmospheric. If Russell Allen finally contributes to the project, as originally planned, the line-up of musicians scheduled to perform on their first CD will be the following: Russell Allen (Vocals), Roland Grapow (Guitars), Jürgen Attig (Bass), Uli Kusch (Drums) and Janne Warmen (Children Of Bodom & Warmen, Keyboards). The cover artwork for the as-yet-untitled CD will be made by Rainer Laws (Helloween's "Better Than Raw" and "Metal Jukebox"). The album is planned to be released around March.
Steel Prophet is hard at work on the pre-production of their follow up to "Book of the Dead". The new album is tentatively titled "Prophecy Upon Us", some songs slated to appear are: "Mirror, Mirror, "Life after Life", "Rainwalker", "Blackest of Hate", "Magenta" and "Martyred". There is a huge variety of material to choose from so far and the album might be the first ever melodic 'power metal' disc to be recorded on guitars tuned down a minor third to C#!
Hammerfall will begin working on the new album shortly, which is (very) tentatively scheduled to be released in September or October 2002. Before that they will release the part two in the history of the band (available on VHS and DVD) sometime in the first months of next year.
We have received an extensive letter from Jack Starr where he talks about the new Virgin Steele releases. You can read what he has to say by clicking here.
Jacobs Dream´s search for a new drummer has come to an end. Steve Vaughan will be filling the position. Steve is no new-comer to Jacobs Dream as he had previously played with the group when they were known as Iron Angel. Also Derek Eddleblute is no longer with the band and they have come together with Jon Noble and Gary Holtzman.
Rage have signed a new record deal with SPV/Steamhammer and will enter Blind Guardian's recording studios near Krefeld (Germany) in January with producer Charlie Bauerfeind to record their debut album for the label. If everything goes according to plan, the new CD will be available at the end of May. Meanwhile, a Rage "Best Of G.U.N. Years" CD will be issued through G.U.N. Records on October 22nd, a release that came out without the band co-operation. The guys think that this is just getting the money out of the pockets of the fans and this record is no merit "Best Of" of the band, as it doesn't consider the whole band history.
Russia´s Archontes have announced the departure of drummer Sergey Belyavsky, due to personal reasons. The replacement is Dmitry Krivenkov (ex-Legion), so now the new line-up is as follows: Andrey Archont (vocals & keyboards), Zakhar Karpikov (guitars), Vassily Marchenko (bass) and Dmitry Krivenkov (drums). The guys have started recording their third album, which is expected to be released later this year.
Iced Earth will be working on an 11 song covers album called "Tribute To The Gods", set to feature "The Number Of The Beast" and "Hallowed Be Thy Name" from Iron Maiden, Kiss' "Creatures Of The Night"& "God Of Thunder", "Cities On Flame" and "Burning For You" from Blue Oyster Cult, Alice Cooper's "Dead Babies", AC/DC's "Long Way To The Top (If You Want To Rock N Roll)"and "Highway To Hell', "Black Sabbath" from Black Sabbath and Judas Priest's "Screaming For Vengeance". The disc will be released two ways, on its own and also as part of a larger box set put out by Century Media. The box set will also contain remixed versions of the first three Iced Earth albums with redone cover art, plus the "Enter The Realm" demo the band recorded back when they were called Purgatory. It is said that Century Media will stop producing the original versions of the first 3 albums, meaning the new remixes will be the only versions available in the future. Both "Tribute To The Gods" and the box set should be out before Christmas. In related news, forced to cancel an European tour and the North American support slot for Judas Priest, Iced Earth have now hooked up with Megadeth, you can see the dates in our concerts section.
Power Metal news from Italy: Vision Divine are going to release their new record in November (around the 4th) and Labÿrinth are working on the new album, that should be all done in a month, and then they´ll go with the recordings...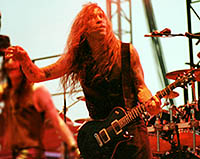 The new Seven Witches album is out in February 2002, produced by Joey Vera (Annihilator). John Oliva (Savatage) will write and sing two songs for the album. There are rumours around that Jack Frost will be putting out a solo album under the name of Frost entitled "Raise Your Hair To Metal" featuring an all-star line-up. More info to follow.
Finally Metalium will bring out the 70-minute video-pack "Metalian Attack-Part One-1999-2001" (available on PAL for Europe, NTSC for North and South America as well available as DVD) in November 11 over Locomotive Music. The video will be a complete documentation about the first 3 years of Metalium's existance including live shots from the early shows up to new material as Wacken 2001, interviews, behind the scenes studio shots of the making of both chapters "Millennium Metal" and "State of Triumph" and a lot private material from the musicians themselves on tour. Furthermore the package will contain 6 live tracks from the "State Of Triumph"-tour 2000 and 1 studio bonus track (piano version of "Dust in the wind") as well as a complete 40-pages (!) full colour Metalium-concept comic drawn by Metalium's artworker Markus Mayer.
In brief: Angra´s new album is titled "Rebirth" and will be out on October 29th... A Blind Guardian tribute album, consisting mostly of "amateur bands" is currently being put together... Bruce Dickinson will release a new solo album in early 2002 that will be written together with Roy Z and recorded later this year but the Three Tremors project with Geoff Tate and Rob Halford will never become a reality...
Due to the shocking chain of events that have occurred in the past hours, the members of Judas Priest have decided to postpone their U.S. tour until January. At this point Anthrax and Iced Earth do not have the option of proceeding with the tour on their own. More news when they become available.
In brief: Nevermore are currently working on a South American tour, which is tentatively due to take place before the end of the year. Also, their show at this year's Wacken Festival was filmed and recorded for a future video/DVD release... Overkill's Bobby Blitz and Savatage's Chris Caffery will be working together on a new side project... Freternia has a new contract with the Spanish Metal label Arise records for two full length albums. The recording of Freternia's first Arise release will take place at Studio Underground, Sweden in April. Planned realease date is October 2002... Wade Black has solidified the line-up for Sector 9, with guitarist Mark Renaldi and bass player Emo Mowery. In November, Black will travel to New Jersey to start work on the new Seven Witches record, with Jack Frost (Savatage).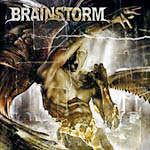 Here are some release dates for "Metus Mortis" by Brainstorm: North and South America will release it on the 30th of October/6th of November 2001, Japan and South East Asia will release it on the 22nd of November 2001 and the European release date is the 29th of October 2001, as you already know. Metus Mortis comes with a fantastic cover artwork and layout and will be released as limited digipack edition in some parts of the world. After playing the Wacken festival last August, the next chance to see Brainstorm live is the Westfalen Festival in Dortmund on the 7th of October 2001.
Big riot for Helloween... Michael Weikath, Markus Grosskopf & Andi Deris decided to take their partners Uli Kusch (drums) & Roland Grapow (guitar) out of the band, because they were spending much time in their side projects. The decision was a surprise for the fired musicians, that state there wasn´t a reunion with the rest of the band concerning this affair. Things look really ugly, we´ll try to give you more information as soon as possible...
Symphorce axeman Cedric Dupont is the new guitar player for Freedom Call. He replaces guitarist Sascha Gerstner (who left the group to focus on working on his own musical career). The band's renewed line-up is currently writing material for their next studio CD, which is tentatively scheduled to be recorded in January for a late summer 2002 release. So far they have eight new songs written, and there are plans to include a ballad as well. Anyway, Symphorce fans don´t be afraid Cede is still part of the band
Statement from Billy Queen, received 8/8/01: Hi all. Two official notices. This is my official notice that as of today, I'm no longer part of Jacobs Dream. I wish them well and the best of luck in all they do. The second notice is: Billy Queen is now the new drummer for the band Goliath, on The Music Cartel record label. Things are looking very good for the future of heavy music!! For more info about Goliath, check out the site at http://www.iamgoliath.com.
Rob Halford has decided to take a break from the rigours of touring because he's exhausted. The metal god has been working virtually non-stop for three years and it has finally caught up with him.
Former Skid Row frontman Sebastian Bach is expected to land the title role in a new American version of the hit musical 'Jesus Christ, Superstar'. This will tour the US, starting on November 1 in California. Bach was most recently acclaimed for taking on the dual title role of 'Jekyll & Hyde' on Broadway. Queensryche frontman Geoff Tate is to sing the American national anthem before the NFL game between home team the Seattle Seahawks and the Arizona Cardinals on September 15.
The New Orleans legendary band Lillian Axe are back in business. Their new CD will be a double live album titled "Live 2002". It is scheduled for an August 20th release. The band currently consists of founding members Steve Blaze (guitar) and Ron Taylor (vocals), with bassist Darrin DeLatte, guitarist Sam Poitevent and drummer Ken Koudelka. The live album was recorded in Houston in May of this year.
Guitarist Tom Naumann and drummer Fritz Randow (Saxon) recently re-joined Sinner and together with Henry Wolter (Primal Fear, ex-Thunderhead) and Frank Rössler the band is currently working with the same line-up that created the classic "Bottom Line". Currently they are working on the new CD at House Of Music, produced by Mat & Tom themselves. It seems that the new material will be the heaviest stuff of Sinner so far. Also, negotiations for a promising tour in early 2003 have started.
Helloween are currently in Hamburg making preparations to record their follow-up to "The Dark Ride". Former Freedom Call guitarist Sascha Gerstner has been tapped to play Michael Weikath's second, but there is no confirmation that he has been made an official member of the band. The band will begin recording at the beginning of 2003 in Tenerife, Spain, at singer Andi Deris' home studio.
Nuclear Assault frontman John Connelly recently spent time at Screaming Ferret Studios finishing up work on the band's forthcoming live reunion album, due out later this year. Nuclear Assault was performing yesterday (August 3rd) at the Wacken Open Air festival.
For those of you who are going to see the Hughes Turner Project (feat. vocalists Glenn Hughes & Joe Lynn Turner), playing live acroos Europe: the line up will be Joe Lynn Turner (vocals, guitars), Glenn Hughes (vocals, bass), JJ Marsh (Guitars), Joakim "Jocke" Svalberg (keyboards) & Thomas Broman (drums).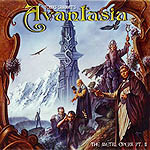 The long-awaited second part of Avantasia will be out next August 26. Part II's line-up is similar to the first part. Michael Kiske (ex-Helloween), Kai Hansen (Gamma Ray), André Matos (Shaman, ex-Angra), Henjo Richter (Gamma Ray), Markus Grosskopf (Helloween), Alex Holzwarth (Rhapsody), David DeFeis (Virgin Steele), Sharon Den Adel (Within Temptation), Timo Tolkki (Stratovarius), Bob Catley (Magnum) & Eric Singer (Kiss) will be making appearances on the album. The full track listing for "Avantasia's The Metal Opera, Part II" is as follows: The Seven Angels, No Return, The Looking Glass, In Quest For, The Final Sacrifice, Neverland, Anywhere, Chalice Of Agony, Memory e Into The Unknown.
Blind Guardian have been forced to cancel a planned visit to Argentina in early August. This is due to the current economic climate over there. The band will be headlining the Bloodstock 2 Festival at the Derby Assembly Rooms on August 31. Rob Halford has made two classic Priest shows available for download at www.robhalford.com. These are in London from 1981 and Tuscon, Arizona two years later. You can also find the video clip "Betrayal", from "Crucible", and some audio clips too.
A new Prog-Rock supergroup is about to hit. Called OSI, it features guitarist Jim Matheos (Fates Warning), keyboardist Kevin Moore (Chroma Key, formerly of Dream Theater) and drummer Mike Portnoy (Dream Theater, Transatlantic). The trio issue their debut album "Orchestra Of Strategic Influence" later this year on Inside/Out.
Deep Purple are to re-issue their 1969 album "Concerto For Group & Orchestra" next September 23. This will be available in four formats: Hybrid SACD (Super Audio CD), DVD-A (DVD AUDIO), DVD Video and double CD. This is the first time that any major label has released a record in all these formats.
Insania are currently in the Finnvox studios, Helsinki Finland with producer Mikko Karmila recording what will become their third album. The guys reports that everything is a blast and works just fine. A priority release for No Fashion and MNW Records Group. Release is set for October. The band will stay in the studio for three more weeks and it's possible to do some press and studio reports.
"Hastings 1066", the new album of Thy Majestie will be out from September 30th for Scarlet Records. Two songs are available for downloading and streaming : "Echoes of War" , "The King and The Warrior" at www.thymajestie.com.
Anthenora have just finished recording their new EP "The General's awakening", produced by White Skull's guitarist Tony "MAD" Fontò at the well known Remaster Studios in Vicenza.
The cover of the next Heavenly CD will be drawn by Kristian Wahlin, who did all Lefay Artworks so far. The release is scheduled for spring 2003. DragonForce finished recording the drums in Denmark with Tommy Hansen and is currently recording guitars at super-long-haired guitarist Herman's studio.
Byfist will release their first full length album in Summer 2002. Ronnie Sticks (vox) and Perry Aarn (bass) of the band DEVINE RUINS have been added to the BYFIST lineup. BYFIST's " ADRENALIN " EP was recorded at the Silver Cloud Studios in Burbank, Ca and was produced by David Wayne formally of Metal Church and engineered by Joe Floyd of Warrior.For your FREE copy e-mail your request to: SabaRecords2000@yahoo.com. If anyone is interested in BYFIST merchandise, T-shirts, stickers, videos, etc e-mail your request to SABA RECORDS. BYFIST is: Ronnie Sticks- Vocals, Davey Lee - Lead Guitar, Notch Vara - Guitar, Jess Vara - Drums & Perry Aarn- Bass. DAVEY LEE & NOTCH VARA have joined the band REVEREND. REVEREND is fronted by ex-MetalChurch Vocalist DAVID WAYNE. When asked about the future of BYFIST - Davey Lee replied "we will always keep BYFIST close to us and continue to tour and make BYFIST Records." Visit the REVEREND website at www.Reverend.cx/for more details.
After the successful tour with Angra in March, Silent Force joined U.D.O. as special guest on his Man And Machine Tour Part 1 in Germany. It was a complete success and the comments about their live performance after the shows were amazing. And here are more hot news: Silent Force will play at ProgPower USA III in Atlanta. ProgPower is a two-day metal event scheduled to take place in Atlanta on Friday and Saturday, November 15 and 16 at the Earthlink Live venue. Other artists confirmed for the bill include Blind Guardian, Angra, Gamma Ray, Pain of Salvation. Edguy, Treshold and Reading Zero.
Members of Dream Theater, Pain Of Salvation, Chroma Key & Fates Warning have teamed up in a new, as yet untitled, side project. The group features Dream Theater drummer Mike Portnoy, Fates Warning guitarist Jim Matheos, former Dream Theater keyboardist Kevin Moore (now with Chroma Key), ex-Cynic bassist Sean Malone (now with Gordian Knot) and Pain Of Salvation vocalist Daniel Gildenlöw. The band intend to record an album shortly for release later in the year.
A new tribute album on the way: Spanish label Arise Records is working on the second part of "The Keepers Of Jericho (A Tribute To Helloween)" to release it in December 2002. Some of the new covers include "Starlight", "Dr.Stein", "Rise And Fall", "March Of Time", "Sole Survivor" and "Twilight Of The Gods". Bands set to appear on the CD are Freedom Call, Powergod, Heavenly and Dragonland, among others.
Italy´s White Skull signed a deal with Frontiers Records and their new CD "The Dark Age" will be out next August. The songs: Penitenziargite, The Dark Age, Grand Inquisitor, Maid Of Orleans, New Crusade, The Edict, Voice From the Heavens, Devil's Woman, Tortures, To New Handbook, Sentence Of Death & Theme Of The Innocents.
We received the followwing from Morifade: Hello everyone! Here's an official statement for ya! "Imaginarium" will be released on June 5th in Japan. We are very glad for this one because this is our first release ever in Japan and now we just have to wait and see what will happen. More about this issue will come later on. Also, some changes in the menu at morifade.com and you will be able to download some live video clips from the website, the clips are taken from "Metal Fight" in Örnsköldsvik on Friday May 17. Check it out! That's all for now!
Queensryche have officially announced that guitarist Kelly Gray is no longer with the band. So far, there's no word on why this split has happened, but it has obviously lead to speculation of a reunion with former member Chris DeGarmo (but this has been denied).
Shaman, featuring ex-Angra, André Matos (vocals), Luis Mariutti (bass) & Ricardo Confessori (guitar), have finished their debut CD "Ritual", to be released in July through Lucretia Records, including these tracks: Ancient Winds, Here I Am, Distant Thunder, For Tomorrow, Time Will Come, Over Your Head, Fairy Tale, Blind Spell, Ritual & Pride.
Rob Halford will appear in a new movie titled "Spun", he will be a porn seller. The stars of the film are Mickey Rourke and Brittany Murphy and it has been directed by Jonas Akerlund, most known for working on videos for the likes of Metallica.
Swedish Power Metal act Hammerfall are to record their new album at studios in Holland, Germany and Tenerife over the coming weeks. It will be produced by Charlie Bauernfeind and should be released in October by Nuclear Blast.
The Reign Of Terror, featuring vocalist Mike Vescera and guitarist Joe Stump, are currently in MVP Studios in Connecticut recording their new album. Once again providing the bass and drums are Jay Rigney and Matt Scurfield (EVENT). Joining the band on keyboards is special guest Mats Olausson. Joe promises the CD will be "heavier and more aggressive" than the previous Reign Of Terror CD's. In related news, Joe Stump's recent instrumental release, "2001: A Shred Odyssey", will be released in Europe through Lucretia Records in May.
The portuguese melodic metal act Oratory will soon release their 2nd album. The CD is called «BEYOND EARTH» and it will be released internationally in June by LMP - Limb Music (the same label of Rhapsody, Lana Lane & others). In their homecountry it will be released at the 20th of May by Recital Records. The album was recorded last January at the Black Solaris Studios (Germany) with the producer Uwe Lulis (known from producing Grave Digger, Rebellion, Warhead a.o.). «Beyond Earth» has a lyrical concept based on the epic book «Os Lusíadas» from Luiz Vaz de Camões, a Portuguese poet from the XVI Century. This masterpiece of Literature tells the story of Vasco da Gama, a Portuguese sailor that reached for the first time India by sea in 1498. Besides this there's a link between the Portuguese discoveries with the new discoveries that are waiting for humankind beyond Earth. There will be the following songs in the CD: «Old Man's prophecy», «Living wisdom», «Concilium», «Song of Lust», «Eternal», «Your glory won't last forever», «Victory of light», «Story of all times», «Heroes from the past», «Beyond Earth» and «A new quest». As bonus track will appear the cover version of the Bangles song «Eternal Flame» (in the international release) and a live version of «Metal Messenger» (in the Portuguese release). Recently, they also recorded a video-clip for the song «Song of Lust». A sample of this track is available at ORATORY's website (http://www.oratory-band.net) Featuring one of the best female singers in the international scene - Ana Lara - this young band will surprise everyone with their melodic, innovative heavy metal. During her stay in Germany, Oratory's singer Ana Lara also recorded some choirs and guest vocals for the REBELLION's debut CD «MacBeth». REBELLION is the new band of Uwe Lulis (ex-Grave Digger). More info at the band's site or at http://www.utopiaprod.com
Former Kiss guitarist Bruce Kulick has contributed lead guitar to the track "Sweet FA" for upcoming SWEET tribute album, to be released later this year. Appearing under the banner JK'S ALL STAR EXPERIENCE, Kulick is backed on the track by an all-Swedish cast consisting of, among others, rhythm guitarist Lars Chriss (LION'S SHARE), bassist John Levén (ex-EUROPE), vocalist Jonas Nilsson (REDNEX), and keyboardist Tommy Denander (RADIOACTIVE).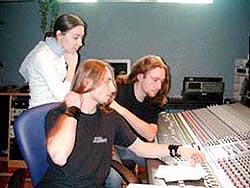 The italian Power Metal band Beholder has ended the recordings of the second studio work "Wish For Destruction" that will be out within Autumn of this year. The new track-list is: 1) Creation; 2) 7even; 3) Wish For Destruction; 4)World Leaders; 5) Beyond Science; 6) Bleeding Town; 7) Here Comes The Fire; 8) Deadlock; 9) Failure 617; 10) Ultimate Elimination. For more information about the new album and pictures in studio, you can visit the official Beholder website at http://www.beholderofficial.com.
Blind Guardian´s headlining show at Congresszentrum B in Stuttgart, Germany on May 7th will be filmed for an upcoming DVD. Additional concerts on the group's current world tour will also be recorded for the same purpose. No tentative release date for the DVD has yet been announced.
Dream Theater are to release a limited edition box set version of their album "Live Scenes From New York", and this will include the controversial cover showing New York on fire. This was originally withdrawn after the September 11 incident.
Edguy frontman Tobias Sammet has recorded a duet with Shaman singer Andre Matos (ex-Angra) for Shaman's forthcoming debut CD, titled "Ritual", which is due in the summer through an as-yet-undetermined label. In other news, Edguy are due to record a live album during their upcoming European headlining tour for a January 2003 release.
At the 5th of April the drummer Philip Seibel died at a brain attack. He played from ´81 to ´83 with Grave Digger and palyed only on the Rock from Hell sampler. Rest in peace.
Masterplan, featuring former Helloween members, guitarist Roland Grapow and drummer Uli Kusch, have solidified their lineup with vocalist Jorn Lande (Yngwie Malmsteen, Ark), bassist Jan-S. Eckert (Iron Savior) and keyboardist Janne Warmen. Guest vocals include former Helloween singer Michael Kiske. Produced by Andy Sneap at Crazy Cat Studio (mixed at Backstage Productions), the tracklisting includes the following: Spirit Never Dies, Enlighten Me, Kind Hearted Light, Crystal Night, Soulburn, Heroes (Jorn/Michael duet!), Sail On, Into The Light, Thick And Thin, Crawling From Hell, Bleeding Eyes, When Love Comes Close, The Kid Rocks On and Black Dog (Led Zeppelin cover).
Queensryche frontman Geoff Tate has dropped the title "Old World Order" for his upcoming solo debut, and has decided to make the album a self-titled one. In other news, Tate will celebrate the album's release with a live appearance at the EMP in Seattle on June 22nd. Geoff Tate is due through Sanctuary Records on June 25th.
The long awaited follow-up album to "Resurrection" from Rob Halford is complete. Everyone who had the chance to enter the studio during the recordings have said it´s as good (or even better) than the previous one. More details soon...
Helloween will release their live album "High Live" as a DVD later this year through Sanctuary Records. Besides there will be re-issues of the CD´s "Pink Bubbles Go Ape", "Chameleon", "Master Of The Rings", "Better Than Raw", "Metal Jukebox" and special versions of "The Time Of The Oath" and "High Live".
San Francisco Power/Thrash band Imagika have reportedly been dropped by Germany's Massacre Records and are currently seeking another European label to release the group's next album, tentatively titled "Fallen God".
Next releases: Powergod, "Evilution Pt. III - Nemesis" is out in Europe through Massacre on April 29th and Scanner new album, "Scantropolis", is due for release in Europe on May 27th, also through Massacre Records.
Primal Fear recently recorded two new songs for forthcoming tribute samplers to Led Zeppelin (Locomotive Records) and a brand new Judas Priest tribute album to be released through Nuclear Blast. In other news, the band will play only one exclusive Open Air festival this summer on June 29th in Moscow at the Luzhniky Open Air's. Primal Fear brand new album, entitled "Black Sun", is coming out in Japan on April 24th (JVC Records), in Europe on April 29th (Nuclear Blast and NTS Records) and in the US, Canada and South America on May 14th (Nuclear Blast).
Vocalist Tarja Turunen will reportedly leave Finland's Nightwish in the fall to focus on her classical singing studies in Germany. Apparently the group will promote the release of their forthcoming "Century Child" CD (July 1) with a host of European mini-tours and festival appearances during the summer, but will go separate ways once Turunen's school resumes at the end of the year. Although Tarja's departure from Nightwish has been rumored for several months now, it has not yet been confirmed or denied by an official source.
Nocturnal Rites will release their new album, "Shadow Land", in mid-late summer. The Japanese version will also have a bonus track. Freedom Call will release their new CD "Eternity" next June 3. The album has been produced by Charlie Bauerfeind (Helloween...) and the cover artwork has been made by Paul Gregory (Saxon). Some of the songs are "Bleeding Heart" and "Turn Back Time" (two ballads).
Angra will shortly make available via their official web site a live video in VHS format of the group's December 16th performance in Rio de Janeiro, Brazil. Entitled "Live in Rio de Janeiro 2001" and you can find all the details (price...) on their official site (see links). The full track listing for the video is as follows: In Excelsis, Nova Era, Acid Rain, Heroes of Sand, Millennium Sun, Drum Solo, Unholy Wars, Rebirth, Running Alone, Heroes of Sand (acústica/bonus track). In addition, the video will also contain interviews, backstage images, soundcheck footage and much more...
Mat Sinner and Tom Naumann are working on new material for the upcoming Sinner album. They will record the CD next summer and it will be out on January 2003. The album will follow the style of "The Nature Of Evil" and will tentatively be titled "There Will Be Execution".
The new San Francisco Bay Area-based project featuring Sadus/Testament bassist Steve DiGiorgio, Sadus frontman Darren Travis, and Testament vocalist Chuck Billy, has tentatively set Suicide Shift as its moniker, and are presently finalizing work on 10 original compositions, some of which have been completed, while others still need a lot of work with Chuck. Although Sadus/Testament drummer Jon Allen is certain to appear on Suicide Shift's upcoming debut album, The Haunted skinsman Per Jensen and former Psychotic Waltz drummer Norm Leggio were reportedly approached about contributing, but their participation has not yet been confirmed.
Masterplan, the German band featuring former Helloween pair Roland Grapow (guitar) and Uli Kusch (drums), are finishing up their as yet untitled debut album with producer Andy Sneap. Once this is completed the band will look for a suitable label.
Fozzy, the band featuring WWF superstar Chris Jericho on vocals plus various members of Stuck Mojo and top producer Andy Sneap (who goes under the name Lord Bayden Powell in this band), will shortly release their second album on Megaforce. It's called "Happenstance" and includes covers of songs from Judas Priest, Iron Maiden, Black Sabbath and Accept.
Sweden´s Insania have pulled out of their scheduled European tour as the support act for Mötley Crüe frontman Vince Neil due to an undisclosed member's illness. The band are scheduled to enter Finnvox Studios in Helsinki, Finland with producer Mikko Karmila on June 26th to begin recording their third album, tentatively titled "Fantasy", for a late 2002 release through No Fashion Records. Around 10-13 songs will be recorded during the three-week session, with the possibility of additional material being recorded for inclusion as bonus tracks on the Japanese version of the upcoming CD.
Vocalist Kimberly Goss (Sinergy) and guitarist Alexi Laiho (Sinergy/Children Of Bodom) married in Finland last February 1. Congratulations!!.
Sonata Arctica will finally release their live album next March 21. The title is " Songs of Silence-Live in Tokyo" and features the following tracks: "Intro", "Weballergy", "Kingdom For A Heart", "Sing In Silence", "False News Travel Fast", "Last Drop Falls", "Respect The Wilderness", "Fullmoon", "The Power Of One", "Replica", "My Land", "Black Sheep", "Blank File", "The Wind Beneath My Wings" (cover), "Land Of The Free" and "Wolf & Raven".
Former Helloween frontman Michael Kiske is tentatively due to issue his third solo album through Sanctuary Records in April. Although the songs' musical direction reportedly has nothing to do with traditional Heavy Metal, the material on the album is being described as "really Heavy" and the CD is said to be "a real Rock album" with "excellent" guitar work. The mixing was reportedly done by producer Charlie Bauerfeind and the CD is said to contain 14 songs (10 of which were written by Kiske himself and the remaining four by other members of his band). Tentative song titles include the following: "Freak-Away", "Let's Be Sun-Like", "Ride On", "Hey, Plastic", "He Pretends", "Can I Know Now" & "Boiling Points Of No Return".
Ring Of Fire, led by former Yngwie Malmsteen frontman Mark Boals, reportedly recorded several of the shows from their recent Japanese tour for an forthcoming DVD, which is due to be released in the coming months. Boals' touring band consisted of guitarist Tony Macalpine, drummer Virgil Donati, keyboardist Vitalij Kuprij, and bassist Philip Bynoe, luxurious.
Nuclear Blast released a new Iron Maiden tribute CD last February 18, titled "A Tribute To The Beast". The track list is as follows: "The Ides Of March/Purgatory"-Steel Prophet, "Aces High"-Children Of Bodom, "The Trooper"-Rage, "Hallowed Be Thy Name"-Cradle Of Filth, "Running Free"-Grave Digger, "Prowler"-Burden Of Grief, "Die With Your Boots On"-Sonata Arctica, "Children Of The Damned"-Therion, "Transylvania"-Iced Earth, "Remember Tomorrow"-Opeth, "The Number Of The Beast"-Sinergy, "Stranger In A Strange Land"-Disbelief, "Flight Of Icarus"-Tierra Santa, "22, Acacia Avenue"-Dark Tranquility, "Wrathchild"-Six Feet Under & "Powerslave"-Darkane.
The italian power metal band Beholder is now working on the arrangements for their second album called "Wish For Destruction". They will enter the New Sin Studios in April to record the new album. It will be released by Dragonheart Records and it will be available within Autumn 2002. The 10 tracks are going to be more aggressive and there will be many technical parts. The band has left the epic atmosphere of their debut album "The Legend Begins" to create a heavier and wicker sound. A videoclip of the titletrack "Wish For Destruction" will be released too. It will be available on the cd as a cd-rom track. The band is proud to introduce the new official keyboard player Mark Vikar.
After 3 weeks of rehearsing Sinergy has decided to keep "session" drummer Janne Parviainen as a steady member of the band.
Powergod will release their next studio album "Evilution Part III–Nemesis" on April 29th. Meanwhile the band an be heard performing a version of Black Sabbath´s "Neon Knights" on the Sabbath tribute album "Back To The Stonehenge Gods-A Tribute To Black Sabbath, which was recently issued in the US via WW3 Records.
Paul Baloff, Exodus frontman, has died after suffering a severe stroke. He was the original vocalist with Exodus, and rejoined only recently. Denmark´s Pretty Maids have set "Planet Panic" as the title of their upcoming album, which is currently being mixed at Copenhagen's Puk Studios for a late March release through Massacre Records. Edguy have reportedly cancelled their Mexican dates due to poor ticket sales. They were scheduled to perform in Guadalajara on February 9th and Mexico City on February 10th. Apocalyptica have parted ways with Max Lilja, although it seems like an amicable split. The band, who are currently working on new material, won't get round to replacing Lilja for a while yet.
Hammerfall are tentatively scheduled to issue their long-awaited DVD (also available in VHS format), entitled "The Templar Renegade Crusades", on May 13th through Nuclear Blast. Although details are poor at the moment, it appears that only a portion of the DVD's running length will be dedicated to the group's Wacken Festival 2001 performance while the remainder will consist of other live and behind-the-scenes footage, which is currently being compiled by the band. In other news, Hammerfall are projected to enter the studio in early April to begin recording their as-yet-untitled fourth album, which is due out before the end of the year.
Former Iron Maiden frontman, Paul Di'Anno, is writing an autobiography and searching for contributors. If you have something to add to Di'Anno´s book send him an e-mail to: killers@pauldianno.com. All of you are invited, even if you´re not a big fan of Di'Anno.
In Flames will be supporting Iced Earth on the latter's upcoming American tour, which starts on March 29 and ends on April 22.
Hamburg-based rockers Chalice have entered Impuls Studio with producer J.P. Genkel (Lacrimosa, Metalium) to record a version of Aerosmith´s "Sweet Emotion" for an upcoming Aerosmith tribute album. Besides the guys are busy writing material for their upcoming CD, titled "Chameleonation", which will be recorded at House of Audio in Karlsdorf, Germany with producer Dennis Ward (Angra, Pink Cream 69) at the end of March. Several as-yet-undisclosed guest musicians will appear on the album, which is due to be issued during the summer.
"The Last Millenium" by Chinchilla will be released at March 11th 2002. Those who can`t wait to listen to some new stuff from the album should check out their homepage. Now you can download 70% of the track "War Machine" (the record company didn`t give them permission to post more of the new material). There`s another surprise for the fans: the guys are on tour with Tad Morose and Demon. Tad Morose and Chinchilla will change the support position each night. Go to the concerts section for the dates. There´re also plans to play 5 Shows with Paul Di Anno & Killers between April/30/2002 - May/4/2002.
Overkill will release a live DVD in the coming months. We´ll bring more news as they become available. A new Dio album, which is said to combine "Holy Diver" style with Sabbath´s "Dehumanizer" style, is currently being finished. You can expect a release during the early spring, with a tour to follow. Rhapsody drummer Alex Holzwarth will play drums for the first 9 shows of the Kamelot´s Karma 2002 Tour Europe. Alex is now in Florida rehearsing with the band. Due to scheduling conflicts, Casey will join the tour in Offenbach. Reverend, featuring former Metal Church vocalist David Wayne, will enter the studio on January 12th to record a cover version of Ufo´s "Lights Out" for an forthcoming UFO tribute CD. The as-yet-untitled album will be released through the Midwest Metal label in the coming months.
Eidolon have set June 6th as the tentative European and Japanese release date for their upcoming album "Coma Nation", which is currently being recorded at Eclipse Recording Studio in Mississauga, Ontario. This is the first Eidolon CD with new vocalist Pat Mulock and will include the following tracks, among others: "Hunt You Down", "Coma Nation", "The Will To Remain", "Refuse, Resist". Finnish cello ensemble Apocalyptica have the song "Hope Vol. II" featured on the soundtrack for the new Gérard Depardieu movie "VIDOCQ", a murder mystery set in the Paris of the 1830s.
Spain´s Nörthwind have just started the recordings for their new album, called "Crónicas de Aravan" in Germany, at VPS - MUSIC studios (Rage, Victor Smolski) in Hamm, with Ingo "Charly" Czaikowski (Rage, Victor Smolski, Silent Force) as engineer and producer. He will record, mix and master the album during January and February. There are some interesting collaborations on this album, like the "Coral de la Universidad de Oviedo", among others. It will be released on March and there will be two different versions, in one of them there´s a 14 minutes song as bonus track. The cover artwork has been made by Ciruelo Cabral (Steve Vai).
Sonata Arctica are mixing the songs for their upcoming live album, which they recorded during their tour in Japan last October. The album will include a cover of X-Japan´s "Silent Jealousy". Ring Of Fire , the group featuring ex-Yngwie Malmsteen singer Mark Boals, have parted ways with guitarist George Bellas. The replacement is Tony MacAlpine, who worked with Boals on his first solo CD. The band is going to tour Japan and maybe they´ll come to Europe too.
Drummer Mike Terrana (Yngwie Malmsteen, Rage, Metalium, Axel Rudi Pell) will release a solo album titled "Shadows Of The Past" on Lion Music during January. Guesting on the record are guitarist Steve Lukather and bassist Kevin Chown (Artension) among others.
Grave Digger´s forthcoming live CD/DVD will be called "Tunes Of Wacken" and it will be probably released in April through GUN. Besides, the band will start rehearsing their tour soon, where they'll play 18 songs including a medley of old famous songs. Finally, GUN is also releasing the "Best Of Grave Digger" CD in late January, although the band are opposing its release because this compilation came out without their cooperation.
Some of the shows of the next tour where Freedom Call will support Blind Guardian will be recorded by Charlie Bauerfeind for a possible live Freedom Call album.
Argentine bassist Beto Vasquez, formerly of the band Nepal, has a new project called Infinity. This project features a host of well known singer: Tarja Turunen (Nightwish), Sabine Edelsbacher (Edenbridgew), Candice Night (Blackmore´s Night) and Fabio Lione (Rhapsody). Drummer Jorg Michael (Stratovarius) handles the skin bashing, while the rest of the musicians are from Argentine. The album, as yet untitled, is set to be released on March 4th, 2002.
The five members of Santuario (a Heavy Metal band from Madrid, Spain) died last night while they were in the rehearsal room. It seems that they breathed in carbon monoxide from a heater, and that caused their deaths. We feel shocked and very sad. Hugo Pérez Grande, Emilio Moreno, Enrique Pedraz, Daniel Sedano and Rubén Bascones, Rest In Peace pals.
Angra will enter the studio in January with producer Dennis Ward in order to record a brand new EP, which is tentatively scheduled to be out in early May. During the sessions, the band will lay down their cover of Led Zeppelin's "Kashmir" for an forthcoming Led Zeppelin tribute CD. The band is also in the process of putting together a video clip for an as-yet-unrevealed track from their album "Rebirth", which will consist of footage from the band´s triumphant homecoming gig in São Paulo, Brazil last December 15th.
Despite rumors to the contrary, former Helloween frontman Michael Kiske will guest on only one track on the forthcoming debut CD from the as-yet-unnamed group of ex-Helloween guitarist Roland Grapow and drummer Uli Kusch. Kiske's contribution is set to be recorded in February. Meanwhile, after much debating, it has now officially been decided that Symphony X singer Russell Allen will not, in fact, be partaking in the group's upcoming recording and touring activities, since he's already busy with Symphony X. Grapow and Kusch are planning on announcing the identity of the group's new singer and the band name soon.
German thrashers Destruction are tentatively due to issue a live video/DVD next year. In related news, former Destruction drummer Sven Vormann has resurfaced as the sound engineer for German metallers Avanish. Megadeth´s Dave Mustaine is now in the studio with Diamond Head guitarist Brian Tatler. The pair are to work on an album, which should be released by Metal-Is next year.
Helloween plan to release a 2CD set of remixes which may include an update of the track "Windmill" from their "Chameleon" album, performed by the band´s current line-up. Also,another compilation due out at some point will consist entirely of b-sides.
After three good albums At Vance and AFM Records agreed to work together in the future. The band's new album is entitled "Only Human" and follows in the footsteps of the band's previous publications, but seems to become the most successful album in the band history. The finishing touches has been made by Sascha Paeth in the Gate Studios/Wolfsburg. The release is planned for the beginning of February 2002.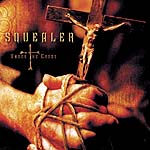 After Squealer´s great album "Made For Eternity", high hopes are set onto the successor of this album. Currently the four Hesse guys are working together with drummer Mike Terrana and lead by Tommy Newton and the legendary producer Andy Sneap (a.o. Machine Head, Testament, Nevermore, Kreator) at their new album "Under the Cross", which will probably be released at the end of January 2001.
An important Manowar-year is coming up, with the release of the new single and CD, now scheduled for April and May 2002, and the Manowar World Tour that will start right after the releases. Manowar fans are known as the most loyal and crazy fans on earth. All over the world, True Heavy Metal People can be found, and therefore Manowar has set up it's Official Webring : The WORLDWIDE WEB WARRIORS. On the Internet, Manowar fans can find all they need to know, and of course the latest news. Starting-point of the Webring for the fans is the: WWWWzine (to find on URL:http://home.wxs.nl/~verdoore/index9.htm ). Here you can find all updates, the latest news, different fan-subjects, WWWWevents, crew interviews, etc. Visit now also the only Official Manowar fanchat! You can also subscribe yourself as a member of the Web Warriors in the section WWWWjoin, we are creating the biggest list of Manowar fans ever shown, so the world can see we have the biggest Army of Immortals! In the WWWWzine, the URL's are listed from the Official Manowar Fansites worldwide. These fansites will provide the fans the latest official news in details and all info you need to know. It's a place on the Net where you can meet other fans of your country. The sites have their own specialities, so visit them all : rare interviews, tabs, discographies, pictures, backgroundinfo, tourreports etc can be found there. News is provided in all kind of different languages. Besides the sites online, the official webmasters also take care of all of your Manowar questions and organise different Manowar events worldwide!!!!! Manowar Fans Unite!!!!! See you online!!!!
Mesmerize from Italy have completed work on their third album, titled "Off The Beaten Path", and they will probably release it on January through Dragonheart Records. Thy Majestie are working on their new studio effort which will be a concept one dealing with the battle of Hastings in 1066. The album will be recorded in March and April 2002 in Italy and is scheduled for a September 2002 release. Motorhead, Blaze, Grave Digger, Angra, Rage and Doro will all appear on an upcoming Led Zeppelin tribute album, due for release through Spain´s Locomotive Records in 2002.
News from Rising Faith: Kristian (Wallin) has decided to quit playing guitar (he will continue writing songs though) to be able to focus more on his main thing, the vocals. They have found a worthy replacement for Kristian in Fredrik Jordanius (ex-Conviction). Fredrik is now a permanent member of Rising Faith and the process of writing new songs have already begun.
Germany´s Rebellion, featuring former Grave Digger guitarist Uwe Lulis, Annihilator drummer Randy Black, vocalist Michael Seifert, guitarist Bjoern Eilen and bassist Tomi Goettlich, will be issuing their debut album on March 25th. A track called "Power Of Evil", taken from the forthcoming CD, can be downloaded from Uwe Lulis homepage (www.uwelulis.de).
Nevermore are in the beginning stages of the songwriting for their fifth studio album, entitled "Enemies Of Reality", which they hope to record early next year with producer Andy Sneap, for a late 2002 release through Century Media Records. This Cd will be the last for Century Media under their current contract with the label and it´s set to include an instrumental called "Psychotic Intellectual Narcotic" (the album's original working title). Kreator are planning to record a live DVD and album in the near future, for release next year. The album will feature 24 songs, while the DVD will contain an entire gig, plus archive footage. The band is asking fans for titles, if you have one mail to kreatoronline@lycos.de. Stratovarius vocalist Timo Kotipelto has finished mixing the first three songs from his as-yet-untitled next solo CD, which is tentatively scheduled to be issued during February. As previously reported, the album will feature a host of guest appearances from some of metal's top musicians...
Iron Savior are currently recording tracks for the follow up album of "Dark Assault". Everything is in time, and it looks like the CD with the working title "Condition Red" will hit the stores in April.
Next Releases: King Diamond "Abigail II: The Revenge" - January 28 , Blind Guardian "A Night At The Opera" - March 4th.
A video/DVD of Wacken 2000 will be published soon and is set to feature: Samson (on stage & interview), Rhapsody (on stage), Stratovarius (Freedom videoclip), Hypocrisy (on stage), Praying Mantis (on stage & interview), Dark At Dawn (on stage), Angel Witch (interview ), Steel Attack (on stage), Vanishing Point (signing session), Mob Rules, PC 69 (on stage), Squealer (on stage), Liege Lord (guitarist Paul Nelson interview) and much more.
Some of Germany's top power metallers have teamed up under the banner of "German Rock Stars Against Terrorism" to record the single 'Wings Of Freedom'. The line-up includes vocalists Doro, Andi Deris (Helloween) and Lenny Wolf (Kingdom Come). Two of the most celebrated vocalists in German metal history will be teaming up for a duet, former Accept frontman Udo Dirkschneider will be joining forces with Doro on an as-yet unnamed track. We'll keep you posted on new informations about it.
Blaze (featuring former Iron Maiden/Wolfsbane vocalist Blaze Bayley), are currently in the studio recording a track for a forthcoming Led Zeppelin tribute album that is also reportedly set to include tracks by Motorhead, Roland Grapow (ex-Helloween), Gamma Ray, Jimmy Page & The Black Crowes, among others.
Next Releases: Yngwie Malmsteen & The New Japan Philharmonic "Live CD/VHS/DVD", December 19 (pushed back into January 9 2002) , Blaze "Tenth Dimension", January 21.
Spain´s Dragon Lord have signed a deal with Goi, after their frustrated signing with Limb Music. the company is going to re-release their first CD, containing four new songs, in January. The guys are already working on their second album.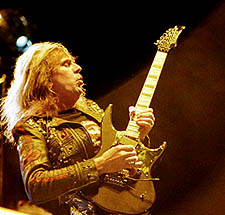 Nevermore and Shadows Fall are strongly rumored to be in line for the opening slot on the upcoming Judas Priest/Anthrax US tour, which is scheduled to begin on January 17th in Las Vegas, Nevada, and which will conclude on February 17th in Washington D.C. Classic rockers Heaven will not be joining the package in the US, but will still support Judas Priest in Australia at the end of this month. In other news, there are strong rumors that Judas Priest are going to film the London Brixton Academy gig on December 19th for a possible live DVD, to be issued sometime in 2002.
Yngwie J. Malmsteen has plans to release a live performance with the New Japan Philharmonic Orchestra on DVD, VHS, and CD...Centurion drummer Sebastiano Masseti has been replaced by Emanuele Beccacece. The forthcoming album of Onward titled "Reawaken" is finished and ready to see the light of day. The album features a cover of Loudness' "Clockwork Toy".
Destruction have announced the addition of drummer Marc Reign to the group, following the departure of Sven Vormann last month. Born in Berlin (Germany) 31 years ago, Marc had previously played in Gunjah, Orth and Uptide.
Stratovarius keyboardist Jens Johansson and Silent Force vocalist DC Cooper have recorded guest appearances on a CD called "Einstein Too", also featuring Al Pitrelli, Derek Sherinian, Joey Tafolla, Jani Mangini and others.
Rata Blanca´s tribute Cd was released last October through Nems Enterprises, under the title "La Leyenda Continúa". The track list is as follows: "Rompe El Hechizo" (Azeroth), "Los Ojos del Dragón" (Humanimal), "La Misma Mujer" (JAF), "Guerrero del Arco Iris" (B.V. Infinity), "Herederos de la Fé" (Devenir), "Asesinos" (Lörihen), "El Sueño de la Gitana" (Saúl Blanch), "Agord, la Bruja" (Jerikó + Walter Meza), "Jerusalem" (Presto Vivace), "Abrazando el Rock and Roll" (Rosacruz), "Chico Callejero" (Sélidor + Mario Ian), "Mujer Amante" (J. Barrozo + J. Perini + N. Takara + H. Bistolfi + S. Leonetti), "Sólo Para Amarte" (G. Marian + Coria + Sanchez + Scarcella + Lis), "La Leyenda del Hada y el Mago" (A. Barilari + W. Giardino + J. Johansson-Stratovarius + Vuorinen + Nevalainen + Vänskä -Nightwish).
We have a new list of next releases for you: The veteran japanese band Loudness will release their new album "The Pandemonium" next November 21st, German´s Destillery will release "Ferrum" in January 1st 2002, melodic Power Metal act Morifade release "Imaginarium" in February 25th 2002 and Tad Morose´s "Matters of the Dark" will be out on spring 2002.
Former Dokken pair George Lynch (guitar) and Jeff Pilson (bass) will work together on an album, which is to be released in 2002. So far the project does not have a name.
Finnish string quartet Apocalyptica have just recorded a track with the Turkish artist Sebnem Ferah. This track is called 'Perdeler', and will be released in Turkey this year, although in exactly what form has yet to be announced.
The new Seven Witches drummer is Brian Craig (formally Destiny's End). He will be appearing on the next studio album called "Xiled To Infinity And One" (out 02-02). It will be produced by Joey Vera (Armored Saint & Fates Warning). John Oliva (Savatage) will write and sing two songs for the album.
UK´s Power Quest has announced that they will be entering the recording studio in December to put together a 2-track promo for the debut album. Recording will take place at Thin Ice studios in Surrey which is owned by Karl Groom (Threshold) and Clive Nolan (Arena). Karl himself will be overseeing proceedings. The band is still searching for a permanent drummer in the European Power Metal vein. Any interested parties should contact either SteveW@power-quest.co.uk or Manager@power-quest.co.uk. Candidates must be able to rehearse in London or Southampton. Auditions will be held in London. The band would like to extend their thanks to JP Fournier for his excellent work in producing the Power Quest logo. As a result he has already been commissioned to produce the cover art for the debut album. Thanks also goes out to Mr Nick Key for his work in developing the Power Quest website. He can be contacted at webmaster@power-quest.co.uk . The band will be making a limited number of promo CDR's available free to the first 50 people to sign the Power Quest guestbook.
In brief: Destruction have officially confirmed the departure of drummer Sven Vormann, a replacement has already been found, but his name has yet to be revealed... Annihilator´s next studio album, tentatively entitled "Attack", will be released on March 25th, 2002 in Europe. Doro Pesch is reportedly working on a new record, which is tentatively scheduled to be released during 2002. One of the songs included is "I Will Fight By Your Side". Rage´s former record company, G.U.N. Records, is scheduled to release on DVD the Rockpalast concert of the band on November 19th, and once again the guys are disappointed by their old record company... Vanden Plas are preparing a new album, titled "Beyond Twilight", which will be out early next year. Symphony X decided not to support the forthcoming Savatage tour early next year. They want to concentrate on the recording of their new CD. Also, the band just released the live album "Live On The Edge Of Forever".
Nightwish have parted ways with bassist Sami Vänskä, who has been with the group since "Oceanborn", and have replaced him, at least for the recording of the next album and tour, by Marco Hietala, known for his previous work with Tarot and Sinergy. At the moment, Nightwish is arranging and rehearsing the songs for the group's as yet untitled next full-length album, the recordings for which will begin on January 10th for a May 2002 release.
Germany´s Angel Dust will release their new album "Of Human Bondage" in Spring 2002. This is the fourth album for Century Media Records, and it was recorded at Woodhouse Studio & produced by Siggi Bemm. Their new guitarist Ritchie Wilkison appears for the first time on this album and he has also helped in the composition. This is the definitive tracklisting: 1. The Human Bondage (4:12), 2. Inhuman (4:02), 3. Unreal Soul (4:57), 4. Disbeliever (5:43), 5. Last Forever (5:22), 6. Unite (4:58), 7. Go This Evil (4:01), 8. The Cultman (6:11), 9. Freedom Awaits (4:25), 10. Killer (3:22). The last song is a Seal cover (!).
Dionysus will enter Röhn studio January 5th to start the recording of their debut album which will be released at AFM-Records. The record will be produced by Tobias Sammet and the technician will be Norman Meritz, who also worked on Tobias Sammets out standing Metal opera "Avantasia" plus Edguy´s latest effort "Mandrake". Also their drummer Ronny Milianowicz (ex-Sinergy) will be working together with guitarist Jesper Strömblad on an album for the "Children in Orphanages In Rumania" where also a lot of well known Power Metal artists will work with. This will happen sometime after the new Dionysus and In Flames albums.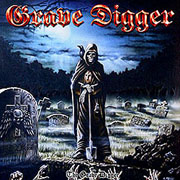 Next releases: Grave Digger "The Grave Digger" (Europe-October 22, USA-October 30, Japan-November 21), Sodom "M-16" (Europe-October 22, USA- October 23), Domine "Stormbringer Ruler-The Legend Of The Power Supreme" (Japan-October 24, Europe-November 5), Apocalyptica "Cult" (USA-November 6), single "Hope Vol. II" (November 5), Wolf "Black Wings" (January 2002).
Tad Morose have had to postpone the release of their new album "Matters Of The Dark" until early next year due to vocalist Urban developing problems with his vocal chords during the recording session. Recording began in June at Sound Creation Studios in Bollnas, Sweden with Per Ryborg at the controls and was going well until Urban's voice began to do strange things. A specialist advised him to rest his vocal chords for at least a month so the session was put on hold until he was better, and there was a gap in the studio's schedule. Luckily they didn't have to wait too long to complete the follow up to their "Undead" album as there was a cancellation, but it does mean that the new record will now not be released until early next year. Anyone who saw Tad Morose at any of the Festivals this Summer will know that Urban's vocal chords are very much back to full strength.
In Brief: Iron Fire are currently writing material for their next album and hope to enter the studio in November or December. Meanwhile the group is still looking for a drummer... Sinergy have replaced drummer Tommi Lillman (who left the group in order to concentrate on his work with To/Die/For) with Swedish Mats Karlsson. The final track listing for their third full-length album ("Suicide By My Side"), which is due to be released through Nuclear Blast Records during January, is as follows: "I Spit On Your Grave", "The Sin Trade", "Violated", "Me, Myself, My Enemy", "Written In Stone", "Nowhere For No One", "Passage To The Fourth World", "Shadow Island", "Suicide By My Side" & "Remembrance". Narnia have friendly parted ways with bassist Jakob Persson and are currently seeking a replacement. Besides Narnia's previously-scheduled tour with Royal Hunt has been postponed due to unspecified technical problems with the release of Royal Hunt's new record.
Brick Bath just had 2 songs from their new album titled "I Wont Live The Lie" featured on the latest edition of the White Knuckles Extreme Sports DVD "Slednecks Trilogy", which will be released on October 23rd, distributed by Image Entertainment. Brick Bath will tour the US this winter into 2002.
Rhapsody will release a 6-track CD single next October 22th, produced by Sascha Paeth and titled "Rain Of A Thousand Flames" (running time: 40 minutes). The songs included are: "Rain Of A Thousand Flames", "The Poem's Evil Page", "Deadly Omen", "Queen Of The Dark Horizons", "Tears Of A Dying Angel" & "The Wizard's Last Rhymes". A limited edition including a video clip will be in the stores too, as well as a vinyl edition with a poster for free and a digipack. The new album of the band, "The Great Battle", will be out in February 2002.
Blind Guardian will release a 14-minute CD single in December called "And Then There Was Silence", also included on the disc will be a previously unreleased song titled "Harvest of Sorrow" recorded during the "Nightfall in Middle-Earth" sessions and a multi-media track.
Savatage guitarist Chris Caffery is now working on John West's (Royal Hunt) next solo album, where also appears Halford guitarist "Metal" Mike Chlasciak, and he's working on a new project with Overkill vocalist Bobby "Blitz" Ellsworth too, as we told a few days ago. So he´s quite busy these days...
The new Easy Rider singer is american Ron Finn. In 1986 Ron started his first Heavy Metal band: Mace. Working with well-known producer Joe Viglione (who produced the first album of the band). Mace was featured in a compilation "Massachusetts Metal", and they had a great impact playing with the bands Anthrax, Armored Saint, Saxon and Manowar. After the break-up of Mace in 1993, Ron joined a Rock band. Ron, a good friend of Chris Caffery (Savatage/ex-Metalium), was asked to be the singer for Savatage, but Damond Jiniya is the one who finally took this position. After this, Ron became interested in Easy Rider, and finally after several auditions, he was given the position.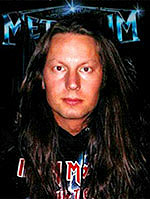 We have more information about the new drummer for Metalium. As we told you before, he is a personal friend of Lars Ratz since more or less about 3 years and was a Metalium fan from the first time he heard the stuff. His name is Michael Ehre, he was born in Brake thirty years ago, although he lives in Nordenham now (near Bremen), before he joined Metalium he was playing in bands such as Pryer & Murder One.
Italian label Northwind Records is preparing a new tribute album to Manowar. It will feature bands like Mesmerize, Wotan, Desdemona, Highlord or Spain´s Crisis de Fe, whom recorded the song "Kingdom Come" from the "Kings Of Metal" CD. The album will be out next January/February.
To celebrate their 20th anniversary, Virgin Steele will release two CD's. "The Book Of Burning" and "Hymns To Victory" will both be released early January 2002. "The Book Of Burning" features the best songs from "Virgin Steele I" and "Guardians Of The Flame" chosen by David DeFeis himself and re-recorded with the current Virgin Steele line-up. The album will also feature eight previously unreleased bonus tracks. "Hymns To Victory" will contain Virgin Steele's greatest tracks from the last 20 years. All tracks are re-mixed and re-mastered by David DeFeis, with many of them re-arranged and partly re-recorded. It will also contain two previously unreleased bonus tracks.
Empire´s debut CD "Hypnotica" is already mixed, by Stefan Kaufmann (Accept, U.D.O). Available November 3rd 2001 at recordstores worldwide, it features artists which played in bands like: Whitesnake, Black Sabbath, Rainbow, Malmsteen & Gary Moore united on one record. Mark Boals sings on 2 tracks, while Lance King (Balance Of Power) is singing the rest. Listen to brand new sound samples on their website www.Empire-Rock.com
Swedish metalband Rising Faith are done with the mastering of their first full length album "The Inner truth". Info about which label who will release the album will be revealed soon. The final tracklist is as follows: "Final day", "Aeons of silence", "Imagination", "The Inner truth", "Cryptic wisdom", "Road to eternity", "A different view", "Ancient memories", "Sacred oath", "Marching on", "The Scenery". Soundclips can be found at their official website http://www.risingfaith.com
The waiting is almost over. All Manowar fans can prepare themselves for what will become a long period of total Heavy Metal madness and crazyness. They are finishing the new album at this moment. You can expect the new single already in January 2002, followed by the new album, which is now planned for February 2002. In March 2002 a long World Tour will start. Tour dates have not been discussed at this time. You can expect the release of the DVD for Hell on Earth Part 1 before the end of this year. The release date for Europe through Nuclear Blast is November 19 2001 and for the USA through Metal Blade on November 20 2001. The Silver Editions of "Hail to England" and "Into Glory Ride" are available now in Europe. Unfortunately the Silver Edition of "Battle Hymns" is not available directly in Europe as a standard release, but can be ordered as an Import. However, maybe for the European fans who wish to have this Silver Edition of Battle Hymns it's an idea to order it through the Kingdom Of Steel, if you were already planning to order other merchandise you only pay once the $20.00 shipping charge.
PC 69´s new album entitled "Endangered" will be released on October 22nd in Europe, on October 24th in Japan and at the end of October in Brazil. Here is the track listing for it: "Intro", "Shout", "Promised Land", "Trust The Wiseman", "Don't Need Your Touch", "He Took The World", "Enslaved", "In My Dreams", "High As A Mountain", "Shadow Of Time", "Pinball Wizard" and "One Time Is Not Enough" (bonus).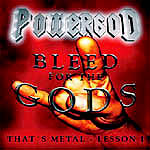 German metallers Powergod will release their new CD "Bleed For The Gods" (a tribute to some of their favorite 80´s Metal bands) in October 2001. This is the definitive tracklist: "Lion`s Roar/Bound to be Free (Savage Grace), "Bleed for the Godz" (Agent Steel), "Metal Church" (Metal Church), "Ruler of the Wasteland" (Chastain), "Kill with Power" (Manowar), "Stars" (Hear´n Aid), "Burning the Witches" (Warlock), "I´m a Viking" (Yngwie Malmsteen), "X X X" (Nasty Savage), "Steel the Light" (Q 5), "Tor with the Hammer" (TNT), "Madhouse" (Anthrax), "Metal Merchants" (Hallows Eve), "Red Rum" (Lizzy Borden), "Soldiers under Command" (Stryper), "You and I" (M.A.R.S/Driver). Ferdy Doernberg (Axel Rudi Pell, Rough Silk, Roland Grapow Band, etc.) has played some keyboards for "You and I", "Stars" and "Steel the Light". Also Klaus Lemm & Rudy Kronenberger (both ex-Stormwind), Peter Szigeti (ex-Warlock) & Niko Arvanitis (ex-Warlock, ex-Stormwind) appear on the album.
Sinergy has parted ways with drummer Tommi Lillman, because he could not handle the responsibilities of playing in 2 bands. They´re all still friends and they wish him good luck with his other band. The members of Sinergy are currently holding auditions for a new drummer and they plan to start touring in the beginning of 2002 in support of their 3rd album, "Suicide By My Side".
Lars Ratz from Metalium is back from Madrid video editing. The video turn out to be better and funnier that he even expected it. They'll start auditioning drummers tomorrow (12 September ´01). They will have to play "Steel Avenger", "Inner Sight", "Eye of the Storm", "Metalium" and "Revelation". Metalium will start producing the 3rd cd in October 2001. It will be released over Massacre Records probably by February/March 2002.
Drummer Mark Cross from Metalium got offered the job to play in Helloween replacing Uli Kusch. For him it's a good chance as they are playing more shows than Metalium do in a year. The rest of the band congratulate him for this job.
Some weeks ago Freternia decided to go on with the band, but there has been some changes in the lineup. It is as follows: Pasi Humppi (Lead Vocals), Tomas Wäppling (Guitars), Stefan Svantesson (Drums), Tommie Johansson (Keyboard), Andreas Heleander (Guitars) and Peter Wiberg (bass). They are currently working on new material (they have decided to finish the concept of "Grimbor The Great") and if everything goes well they hope to do a recording in spring 2002.
Grave Digger have recorded a cover of Iron Maiden´s "Running Free", which will be included as the bonus track on the Japanese version of their new album "The Grave Digger ". It will also be released on an upcoming Iron Maiden tribute album for Nuclear Blast Records. In other Grave Digger news, they have confirmed Brainstorm and Tierra Santa as the support acts on the group's forthcoming European headlining tour next 2002.