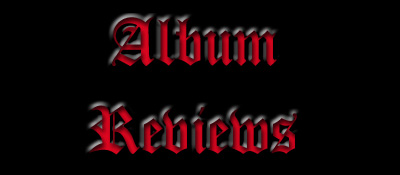 ---
Rating System
Each album has it's score. An album can take from one * which is the lowest then from one @ 'till 6 @ which is the best score. I try to be as objective as possible but there are albums (like Maiden's "Number Of The Beast" or Helloween's "Keepers") that are beyond any score because they were either very very original for their time or becuase there is too much sentimental value in them for me or for all metalheads. Don't forget that this is my opinion (if not stated otherwise). Feel free to write any comment or you could even sent your review of an unreviewed album or of an album that you have a totaly diferent opinion.
@@@@@@: True masterpiece. Don't even think about not buying it. Even Satan himself is jealous!
@@@@@: Just perfect. Divine creation. Art in it's true form.
@@@@: Bravo!!! Nice work. Not the best, but good.
@@@: There are better ones, but there are worse ones...
@@: ...Like these. Better save your money.
@: You wanted it, I didn't! If you are a risk-lover or you haven't less money than Bill Gates buy it in your own risk.
*: Burn, burn in hell!!! Don't even think about it.

---
---
Chose a band to see it's album reviews:
1) Angra
2) Blind Guardian
3) Dickinson, Bruce
4) Gamma Ray
5) Grave Digger
6) HammerFall
7) Helloween
8) Iced Earth
9) In Flames
10) Iron Maiden
11) Iron Savior
12) Jag Panzer
13) King Diamond
14) Manowar
15) Nightfall
16) Primal Fear
17) Rage
18) Savatage
19) Saxon
20) Skyclad
21) Slayer
22) Stratovarius
23) Trans-Siberian Orchestra
24) U.D.O.
25) Virgin Steele
---