!! this page needs some time to load !!



INTRO
MANILLA ROAD is more than just a metal band! It is one of the few groups on this planet that fills your head and your heart with music. If you once fell in love with the songs of that special band you can never turn back. Their records are so different but still of the same style so you can chose one in every mood. Listen to "Out of the Abyss" when you are angry, put on "Crystal Logic" if you want to dream a little bit, or just listen to "Metal" if you are in a rockīnīroll mood. MANILLA ROAD is true and when you listen to Mark Sheltonīs vocals you know that he will never tell you a lie! Some songs are long and complex but they are still easy to understand, far away from that so-called "progressive metal". MANILLA ROAD are very good musicians and you can hear that in every song. But there is one thing on top: This voice... MANILLA ROAD never had a video on MTV, they never had a big deal with a major-recordlabel and they never had a tour through Europe or Japan. But success must not mean making big money! I think it is a big success if a band has so many devoted fans like MANILLA ROAD. The band is still existing and this proves that their music comes from their hearts...you donīt find that very often today! And we all can be happy: MANILLA ROAD have released their ATLANTIS RISING album in 2001 and their brand new album SPIRAL CASTLE saw the light of the day in November 2002. In 2004 the band wasl on stage in Europe again. More re-issues saw the light of the day in 2005 and in July 2005 the new album GATES OF FIRE was released... The saga continues!
I hope you like this site and I would be happy if this site brings all MANILLA-fans together - worldwide! See you in the Manilla Chat Room! (Neudi, 2000)
























*Updated November 2005

The latest Manilla Road NEWS*
...now chose your road:

Manilla Road History

Gallery

Discography/Reviews

News*

Interviews


Manilla Road after 2000

MR-Fan Message-Board

Stygian Shore


Sounds/mp3

Manilla Chat

Merchandise

Tourdates


Webmasters Metal Corner/About

Quiz



Thanks to: Mark Shelton and the two new guys, Bryan Patrick, Andi & Iron Glory, Truemetal.org, Denis & Sentinel Steel, Underground Symphony Italy, Randy Foxe, Monster Records, Heavy oder Was Magazine, www.scream-magazine.de, Unbroken Metal Magazine, Iron Pages (for the US-Metal Book!), and all the Manilla Fans worldwide who support the band and this site!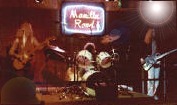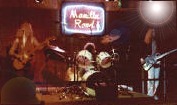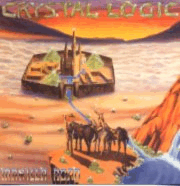 ---
BATTLE PRODUCTION, A. Neuderth, Kirchstr. 17, 67578 Gimbsheim, Germany, neuderth@debitel.net