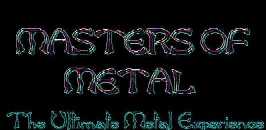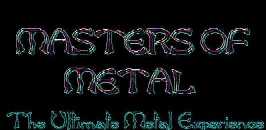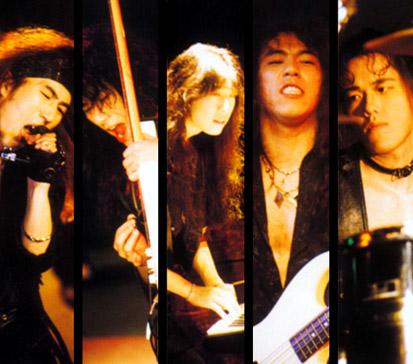 band members l to r: Takao Ozaki- vocals, Norifuma Shima- guitars, Toshiyuki Koike- keyboards, Kosaku Mitani- bass, Ichiro Nagai- drums

BIO
The seemingly boundless enthusiasm for melodic metal on the part of Japanese fans is well known but the land of the rising sun is often also the birthplace of tremendous bands in this musical genre. Names such as Loudness, Anthem, Earthshaker, 44 Magnum and Bow Wow come to mind however none of these bands have gone about it quite as spectacularly as Concerto Moon. On the band's latest album, "Rain Forest", they present fourteen breathtaking songs which blend great compositional talent with technical virtuosity. Concerto Moon have managed to fuse the melodic feel of the 80's American metal scene with traces of modern influences while at the same time retaining a sound of their own. Influences such as Deep Purple, Rainbow, Malmsteen, Royal Hunt or Dio are clearly evident in the songs Concerto Moon are by no means standing in the shadows of such great rock paragons. They enhance their compositions with a unique, unforgettable flair and prove they are truly masters of their instruments.
Singer Takao Ozaki began his musical career as a guitarist at the tender age of thirteen. When he was 21 he joined a local band in his hometown, Kagawa. After moving to Tokyo he joined Dirty Doll, moving later to Zenith, one of the most popular Japanese bands in the Nineties. When Zenith gave their farewell concert in Autumn 1995, Ozaki met the guitarist Norifuma Shima with whom he founded Concerto Moon shortly afterwards.
Shima has been playing piano since he was four years old. In 1983 he happened to see a Rainbow video, which led the young musician to take up the guitar. Two years later he was playing an important role in the band Dion and formed the later, highly praised band Crystal Clear in 1994. After three eventful and formative years, Crystal Clear split up, yet within months Shima helped to form Concerto Moon. Shima's impressive style has already made him a guitar hero in his native Japan.
Besides Ozaki and Shima, the band also comprises of bass player Kosaku Mitani, drummer Ichiro Nagai and keyboard player Toshiyuki Koike. Bass player Mitani began playing with various school bands and joined the popular Emerald Aisles in 1983. After he had met Shima and his band Crystal Clear in 1995, Mitani was the first choice when Concerto Moon was looking for a bass player. Drummer Nagai began his career as a percussionist in a brass band but moved on playing drums in various rock bands in his twenties. In 1996 he joined Concerto Moon as a guest musician but soon became a permanent member. Keyboard player Koike began playing piano when he was just ten years old. An interest in Heavy Metal developed and his fascination with Royal Hunt's André Andersen led to Koike switching to keyboards. During a tour in Summer 1997 he met Concerto Moon and joined the band in January 1998.
After the band was founded in Autumn 1995, Concerto Moon held their first concert in Osaka in July 1996. Two weeks later they caused a sensation at their very first show in Tokyo. In the following summer the band released their debut album "Fragments Of The Moon", which received an impressive 85 point rating in the revered Burrn! Magazine. The album release was followed by a successful Japanese tour and April 1998 saw them preparing for their second album, "From Father To Son", which was released in July. In December, Concerto Moon toured with the Finnish superstars Stratovarius and then began work on their third studio album, "Rain Forest". The band's back catalogue will be re-issued with bonus tracks by Limb Music to coincide with the new album's (also included three bonus tracks) release in April 2000.

News wise, Concerto Moon is currently looking for a new lead singer. Here is news clip from the LMP Website from March. Whilst CONCERTO MOON are still auditioning for a new singer, NORIFUMI SHIMA has started to record a new solo project at Bazooka 450 Studio in Kamikitazawa, Setagaya.
The members are as follows:
Norifumi Shima (guitar) from Concerto Moon
Takenori Shimoyama (vocals) from Saber Tiger
Yoshio Isoda (drums) from Saber Tiger
Kohsaku Mitani (bass) from Concerto Moon
Toshiyuki Koike (keyboards) from Concerto Moon
SABER TIGER is also one of the greatest HR/HM bands in Japan, so this is a super dream project !!!
All lyrics are written in English. The project will finish recording 11 songs including one instrumental by the end of March. The album will be released in September and the project will make tour Japan after the release.


DISCOGRAPHY
FRAGMENTS OF THE MOON

Track listing: 1. Alone In Apardise 2. Run To The Sky 3. Cry For Freedom 4. Holy Child 5. Hold On (To Feeling) 6. Midwinter Night 7. Over The Century 8. Take You To The Moon 9. Last Betting 10. One & Only 11.Into The Fire

FROM FATHER TO SUN

Track listing: Dream Chaser, Surrender, Moonlight After The Rain, Inside Story, One And Only, From Father To Son, Somewhere In Time, The Last Betting, Into The Fire, Change My Heart

THE END OF THE BEGINNING LIVE 1999 AND MORE

Track listing: DISC1-Live Disc,Time To Die,Fight To The Death,King Of The Judas,Lonely Last Journey,Victim Of Desire,Alone In Paradise,From Father To Son,Take You To The Moon,Surrender,Unstill Night DISC2-Bonus Disc,When the moon cries,Norman Island (iInstrumental),When the moon cries

RAINFOREST 2000

Track listing: 1. Prologue 2. Time To Die 3. Lonely Last Journey 4. Fight To The Death 5. Half Way To The Sun 6. Rain Forest (Instrumental) 7. Unstill Night 8. Live On The Memory 9. Victim Of Desire 10. Pictures Of An Old Man 11. Break It Down
RAINFOREST-alternate cover

Track listing: 1. Prologue 2. Time To Die 3. Lonely Last Journey 4. Fight To The Death 5. Half Way To The Sun 6. Rain Forest 7. Unstill Night 8. Live On The Memory 9. Victim Of Desire 10. Picture Of An Old Man 11. Break It Down 12. Time To Die (extended version) 13. King Of The Judas 14. Walz For Masquerade

The albums seen here can be obtained from Dynasty Music

Dynasty Music is the Official Music Source for Masters of Metal



Email: Masters Of Metal