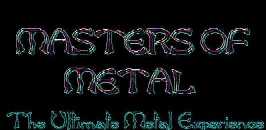 Lana Lane

BIO
After a total of four studio albums ("Love Is An Illusion", "Curious Goods", "Garden Of The Moon", "Queen Of The Ocean"), two EPs ("Echoes From The Garden", "Echoes From The Ocean"), a live album ("Live In Japan"), a "Ballad Collection" and a "Best Of" album, Lana Lane, the American queen of symphonic rock now presents her fifth and most accomplished album to date, "Secrets Of Astrology".
Backed by a new band line-up, vocalist Lana Lane and producer Erik Norlander have produced a superb rock epic, which treads the line between the harder edge of progressive and mainstream rock, and which at the same time, represents not only the high technical standard of all the instrumentalists involved, but also the astounding compositional talent of Lana Lane and Norlander. The most outstanding feature of "Secrets Of Astrology" is, still however, Lana´s warm, expressive vocals, which have repeatedly been praised in reviews as being both "angelic" and "energetic", as well as "melancholic" and "passionate". The music of the American vocalist succeeds through a vital mixture of orchestral arrangements, gripping rock elements and accessible melodies.
"Secrets Of Astrology" begins a new chapter in Lana Lane's career. Having relied pretty much to date on a regular backing band for her albums Lane and Norlander this time decided to look for fresh inspiration in the form of new artists to work with for this project. The selection of a suitable guitarist was a difficult process but the role eventually went to Dutchman Arjen Lucassen. Harnessing an energetic and innovative style, Lucassen was formerly a member of Vengeance and for the past few years has had a great deal of success with his symphonic rock project, Ayreon. As an additional contrast, Lana Lane hired American guitarist David Victor, already internationally renowned for his own project Velocity, whose sensitive more mainstream style of playing was the perfect counterpart to Lucassen's more progressive, orchestrated approach.
Bass player Tony Franklin, maestro of the fretless bass, is the only member of the line-up who recorded on the previous album "Queen Of The Ocean". Franklin is well known for his work with such acts as The Firm and Blue Murder, and apart from providing his bass talents to the album also laid down backing vocals and some percussion work. The drum stool was filled by Dutchman Ed Warby, known for his contributions to the Ayreon project as well as his own band, Gorefest. His energetic and adaptable style melded perfectly with Franklin's accentuated playing creating a solid rhythm section for the album.
The basic tracks for the new album were recorded in Holland under the guidance of engineer Oskar Holleman. Holleman was one of the founding members of Vengeance and has also been working on the Ayreon project for some time. The tapes then went back to Los Angeles where further instrumentation was added. The album was mixed in Holland and then went on to be mastered at the legendary Abbey Road Studios in England. The combination of the venerable Abbey Road equipment and the modern way in which Holleman works in his own studio resulted in a perfect match.
The numerous changes found on the current album are also carried over to the visual element. Polish artist, Jacek Yerka, who has long been used in the past, has been replaced with American surrealist artist, Michael Parkes. His work perfectly complements the new direction of "Secrets Of Astrology". With this album, Lana Lane is beginning a new, exciting chapter in her musical career. She proves that she still belongs to the elite of the international symphonic rock scene, whilst moving forward as an artist proving to be both a traditionalist as well as an innovator. "Secrets Of Astrology" is released through Limb Music in April 2000.

DISCOGRAPHY
LOVE IS AN ILLUSION 1995

Track list: 1. Liaa Prelude 2. Love Is An Illusion 3. Coloured Life 4. Cold Outside 5. Into The Ether 6. Through The Fire 7. Liaa Interlude 8. Through The Rain 9. Faerie Tale State Of Mind 10. Dream Burnin Down 11. Can't Find My Way Home 12. Night In The Garden 13. Liaa Postlude

CURIOUS GOODS 1996

Track list: 1. Curious Goods (Pt. 1) 2. Emerald City 3. Escher's Staircase 4. Heart Of Dawn 5. Take A Breath 6. Reverie 7. Satyr's Moon 8. Symphony Of Angels (Arias) 9. Two Can Play That Game 10.
Voices 11. Do It Again (Bonus Track) 12. Curious Goods (Pt. 2) 13. Clouds

GARDEN OF THE MOON 1998

Track list: 1. River of the Stars 2. Destination Roswell 3. Seasons 4. Moongarden 5. Evolution Revolution 6. Under the Olive Tree 7. Eternal Waters 8. Dream of the Dragonfly 9. Garden of the Moon 10. Symphony of Angels (live with Rocket Scientists) bonus track on Japanese import version only

ECHOES FROM THE GARDEN EP 1998

Track list: 1. Seasons ("Echoes Mix") 2. Leaving Stardust 3. This Is Not America 4. Coloured Life ("Woodcliff Remix") 5. Evolution Revolution ("Long Version") 6. Cold Outside ("Woodcliff Remix")

LIVE IN JAPAN 1998

Track list: 1. Garden of the Moon 2. Coloured Life 3. Destination Roswell 4. Seasons 5. Love is an Illusion 6. Under the Olive Tree 7. Moongarden 8. Through the Fire (acoustic bonus track on Japanese import) 9. Escher's Staircase 10. Faerie Tale State of Mind 11. Symphony of Angels

LOVE IS ILLUSION 1998

Track list: 1. Liaa Prelude 2. Love Is An Illusion 3. Coloured Life 4. Cold Outside 5. Into The Ether 6. Through The Fire 7. Liaa Interlude 8. Through The Rain 9. Faerie Tale State Of Mind 10. Dream Burnin Down 11. Can't Find My Way Home 12. Night In The Garden 13. Liaa Postlude

BALLAD COLLECTION 1998

Track list: 1. Avalon 2. Athena's Shadow 3. Stardust 4. Through The Fire 5. When Time Stood Still 6. Clouds (1998 Remix) 7. Heart Of Dawn (1998 Remix) 8. Take A Breath (1998 Remix) 9. Across The Universe 10. Avalon Reprise

QUEEN OF THE OCEAN 1999

Track list: 1. In the Hall of the Ocean Queen 2. Night Falls 3. Queen of the Ocean 4. Let Heaven In 5. Frankenstein Unbound 6. Souls of the Mermaids 7. Rainbow's End 8. Without You (Japanese bonus track) 9. Season's End (European bonus tracks) 9. Through the Rain 10. Escher's Staircase (live) 11. Symphony of Angels (live)

ECHOES FROM THE OCEAN 1999

Track list: 1. Rhapsody 2. Escher's Staircase "1999 Remix" 3. Frankenstein Unbound "Long Echoes Version" 4. Without You "Early Version" 5. Through the Fire "1995 Version"

BEST OF 1995-1999 1999

Track list: 1. Symphony Of Angels 2. Love Is An Ilusion 3. Escher's Staircase 4. Seasons 5. Under The Olive Tree 6. Avalon 7. Rainbow's End 8. Seasons End 9. Through The Fire 10. When Time Stood Still 11.
Destination Roswell 12. In The Court Of The Crimson King

SECRETS OF ASTRONOMY 2000

Track list: 1. Astrology Prelude 2. Secrets of Astrology 3. Alexandria 4. Raining 5. The Bell 6. Speed of Sound 7. Under the Sun 8. Tarot 9. Asherah 10. Guardian Angel 11. Long Winter Dreams 12. Astrology Postlude

The albums seen here can be obtained from Dynasty Music

Dynasty Music is the Official Music Source for Masters Of Metal