Catching up on some long overdue items. A new CONCERT REVIEW is up from March of this year.....go check it out & more to come in a timely manner.


JUNE 26, 2018:
N.W.O.B.H.M. legends SATAN announce new album & US tour! Statement from the band & information follows...

We will release our new album 'Cruel Magic' on September 7th!
A preview of 'Cruel Magic' is available over at www.metalblade.com/satan, where you can watch the video for the first single 'The Doomsday Clock'. 'Cruel Magic' will be available in several formats including a limited boxset, several vinyl editions and two CD formats. Pre-order starts today!
For the new album we once again worked with our trusted team Dave Curle (recording/engineering, First Avenue Studios) and Dario Mollo (mix) - and we're extremely excited about the result! We truly feel we've got it 100% right this time, the balance between considered content and reckless performance. We always break loose on stage so why not on record?
Continuing the tradition of the last three albums, the artwork for this new LP was created by the fantastic Eliran Kantor!
Track listing:
01. Into The Mouth Of Eternity
02. Cruel Magic
03. The Doomsday Clock
04. Legions Hellbound
05. Ophidian
06. My Prophetic Soul
07. Death Knell For A King
08. Who Among Us
09. Ghosts Of Monongah
10. Mortality

US Tour Flyer Below!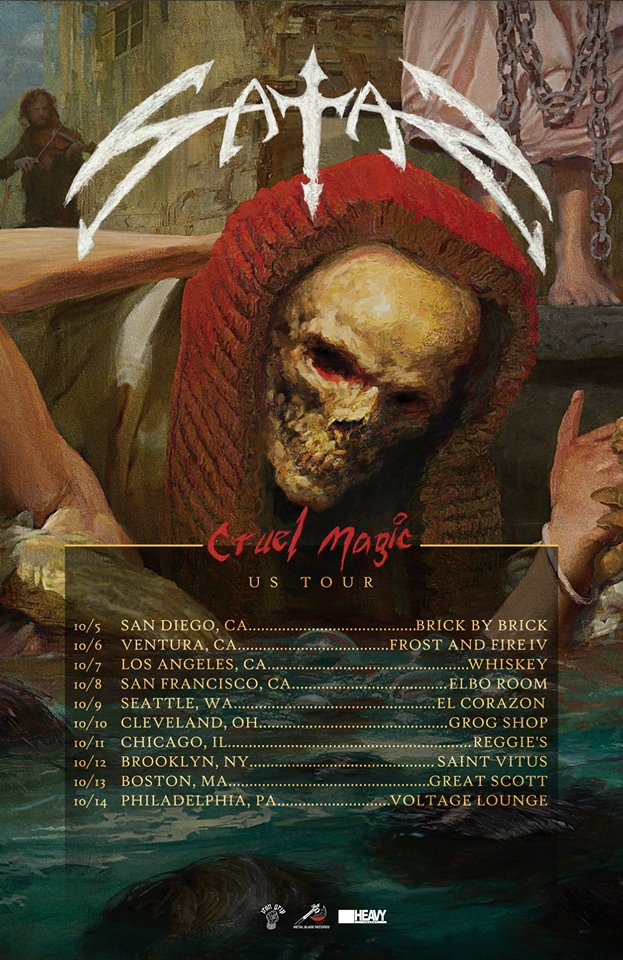 JANUARY 15, 2018:
Last night, the first METAL BEER HORROR Podcast was recorded, honoring Chris!! Once edits are complete, a link will be posted.
***HELLOWEEN ANNOUNCE 2018 NORTH AMERICAN PUMPKINS UNITED TOUR DATES WITH MICHAEL KISKE, KAI HANSEN***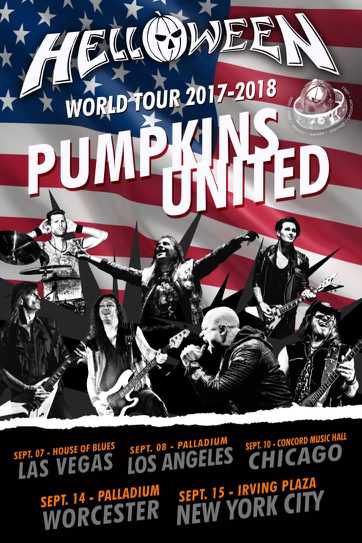 German metal legends Helloween, who have reunited with vocalist Michael Kiske and guitarist/vocalist Kai Hansen, have announced North American dates for their Pumpkins United World Tour.
Says the band: "Indeed, the North American Helloween fans had to be very patient. Reading about Pumpkins United's touring schedule and sold out shows in Latin America, Europe & Asia, but yet any shows in the upper half of the American continent... but your constant demands were heard! We proudly announce the Pumpkins United shows in the USA & Canada!"
North American dates:
September
7 - Las Vegas, NV - House Of Blues
8 - Los Angeles, CA - The Palladium
10 - Chicago, IL - Concord Music Hall
12 - Montreal, QC - Metropolis
14 - Worcester, MA - The Palladium
15 - New York City, NY - Irving Plaza
More dates are listed below:
October
25 - Gran Carpa de las Américas - Bogota, Colombia
28 - Espaço das Américas - São Paulo, Brazil (Sold Out)
29 - Espaço das Américas - São Paulo, Brazil
31 - Pepsi On Stage - Porto Alegre, Brazil

November
2 - Estadio Luna Park - Buenos Aires City, Argentina
3 - Teatro Caupolican - Santiago, Chile (Sold Out)
5 - Teatro Caupolican - Santiago, Chile (Sold Out)
10 - Samsung Hall - Zurich, Switzerland
11 - Porsche-Arena - Stuttgart, Germany (Sold Out)
12 - Zenith - München, Germany
14 - O2 Academy Brixton - London, United Kingdom
15 - Zénith Paris La Villette - Paris, France
18 - Medionlanum Forum - Milan, Italy
20 - 013 - Tilburg, Netherlands
24 - Ruhr Congress - Bochum, Germany
25 - Tipsport Aréna - Prague, Czech Republic
26 - Aegon-arena - Bratislava, Slovakia
28 - Hala Kolo - Warsaw, Poland
30 - Black Box - Helsinki, Finland (Sold Out)
December
2 - Partille Arena - Partille, Sweden
4 - Tempodrom - Berlin, Germany
9 - Wiznik Center - Madrid, Spain
14 - Arena Armeec Sofia - Sofia, Bulgaria
15 - Romexpo - Bucharest, Romania

March
18 - Zepp - Sapporo, Japan
21 - Zepp Bayside - Osaka, Japan
23 - Zepp - Tokyo, Japan
24 - Zepp - Tokyo, Japan
25 - Zepp - Nagoya, Japan
Helloween's "Pumpkins United" track is available via Helloween.org as a free download.


DECEMBER 10, 2017:
December brings fond memories of Chris. He was born & died in December; he loved Heavy Metal & he loved Horror movies. With that said, it seemed suitable to throw out there a new 2017 RECORD REVIEW on POLKADOT CADAVER'S new album, "Get Possessed". Go get some.....


JUNE 25, 2017:
The founding member of The 13th Floor Elevators and a pioneer of the psychedelic rock genre, ROKY ERICKSON, is on tour!!
Further details can be found on Roky's official Facebook page.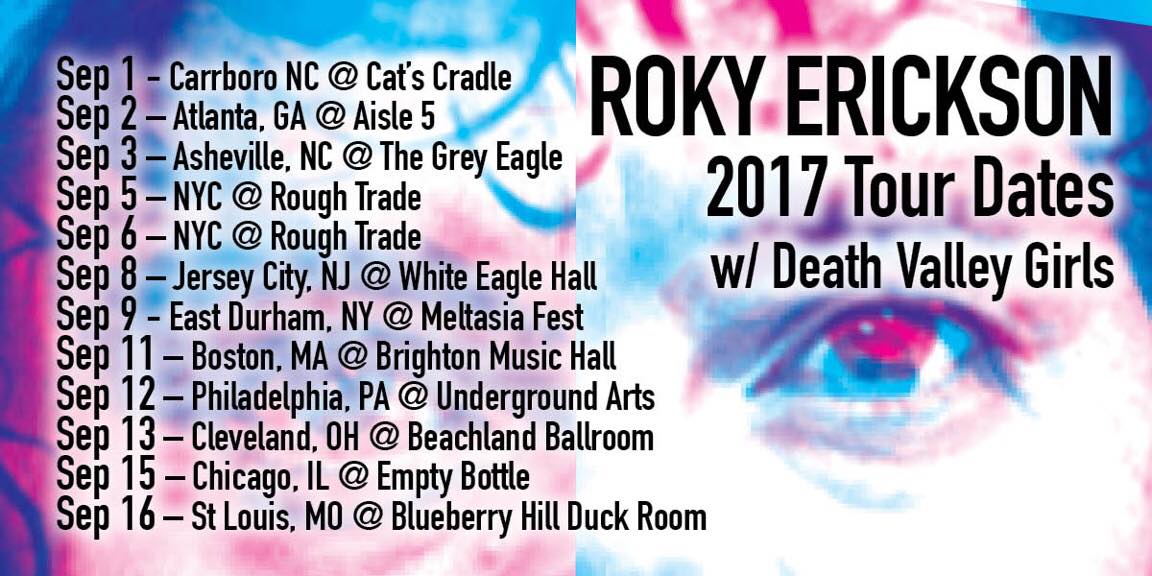 FEBRUARY 6, 2017:
A new CONCERT review is posted. Read all about ATTACKER's latest show! New RECORD reviews coming soon....


DECEMBER 4, 2016:
A few CONCERT & RECORD reviews are being composed. This page shall continue on, in tribute to Chris!!
PODCAST possibilities are being looked into. As this developes, information will be provided.


APRIL 17, 2014:
I conducted an interview with California's CAGE a while back in 2010. I finally managed to find a way to upload this onto the net; sorry for the delay. It's actually quite informative!!!
CLICK HERE FOR THE CAGE INTERVIEW!!


CLICK HERE FOR THE SATAN INTERVIEW!!
APRIL 11, 2014:
I conducted an interview with Brian Ross (Vocals), Steve Ramsey (Guitars), and Graeme English (Bass) of N.W.O.B.H.M. Legends SATAN @ Black Bear Bar, in Williamsburg - Brooklyn NY on night #1 of their first EVER tour of the States. The following link will bring you to YouTube for this audio only interview. ENJOY!!!!
CLICK HERE FOR THE SATAN INTERVIEW!!
February 19TH, 2013: Hello everyone!! The BAD DOG BAD show review can be found in 2013 CONCERT REVIEWS. Enjoy!!!


February 10th, 2013: Hello readers!! The ATTACKER show a few weeks ago was amazing.A new review can be found in 2013 CONCERT REVIEWS. Enjoy!!!


January 3rd, 2013: Happy New Year!! Several 2012 CONCERT REVIEWS were just added. Enjoy!!!


December 28th, 2012: Back up & running?


July 2nd, 2012: A new review has been posted for Mercury Tide's album, "Killing Saw." Click here to check it out.


July 2nd, 2012: The Mercury Tide band page is now online! Check back soon for an exclusive interview and more information.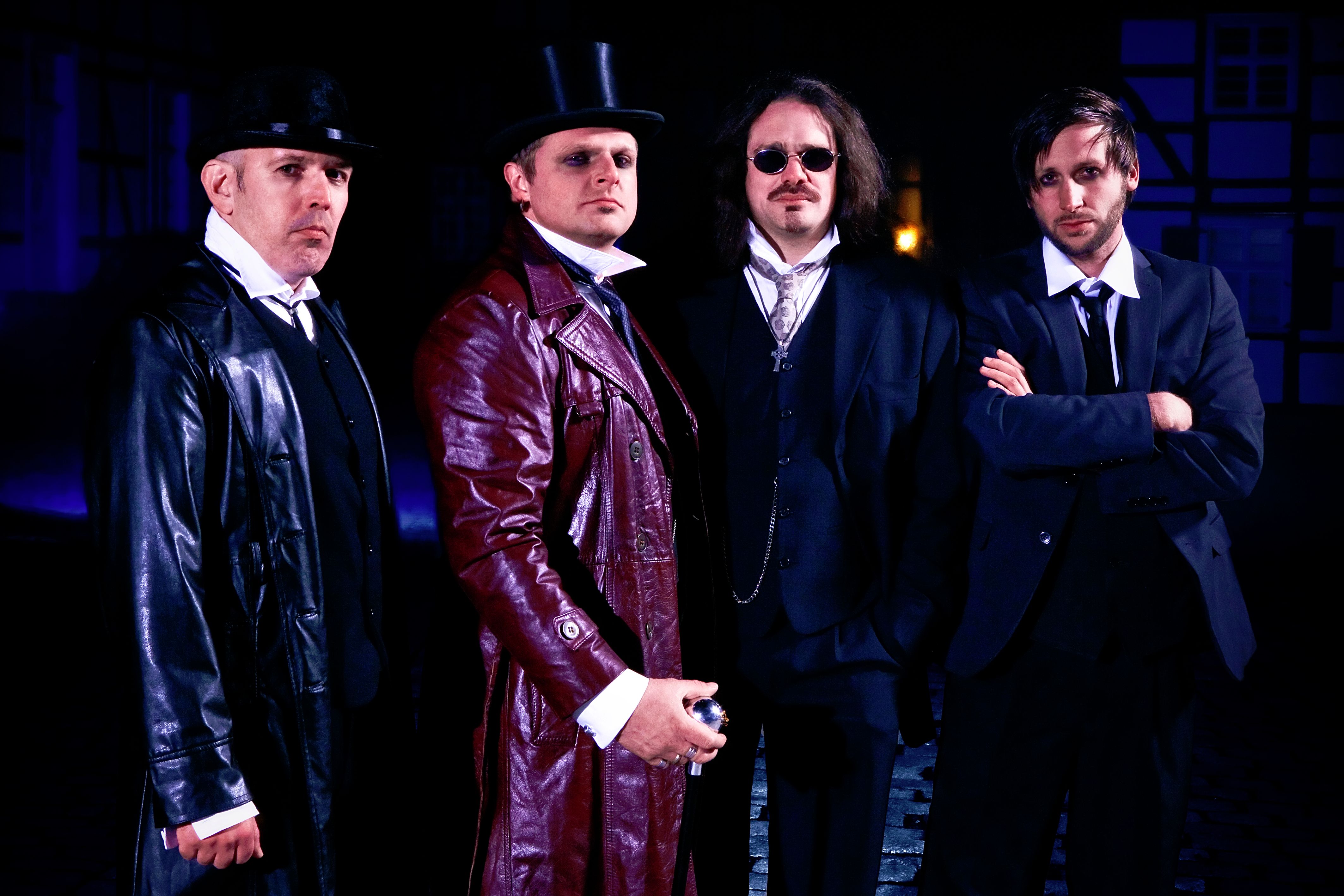 July 2nd, 2012: The website relaunch is now online! More updates coming soon.