FIVE MONTHS have passed since the last update here. Things have been BUSY at home & work.
I've FINALLY started composing my review of MARYLAND DEATHFEST. For now, coverage & photos of DESTRUCTION & UADA are up.
See you in NYC for MERCYFUL FATE, KREATOR, & MIDNIGHT....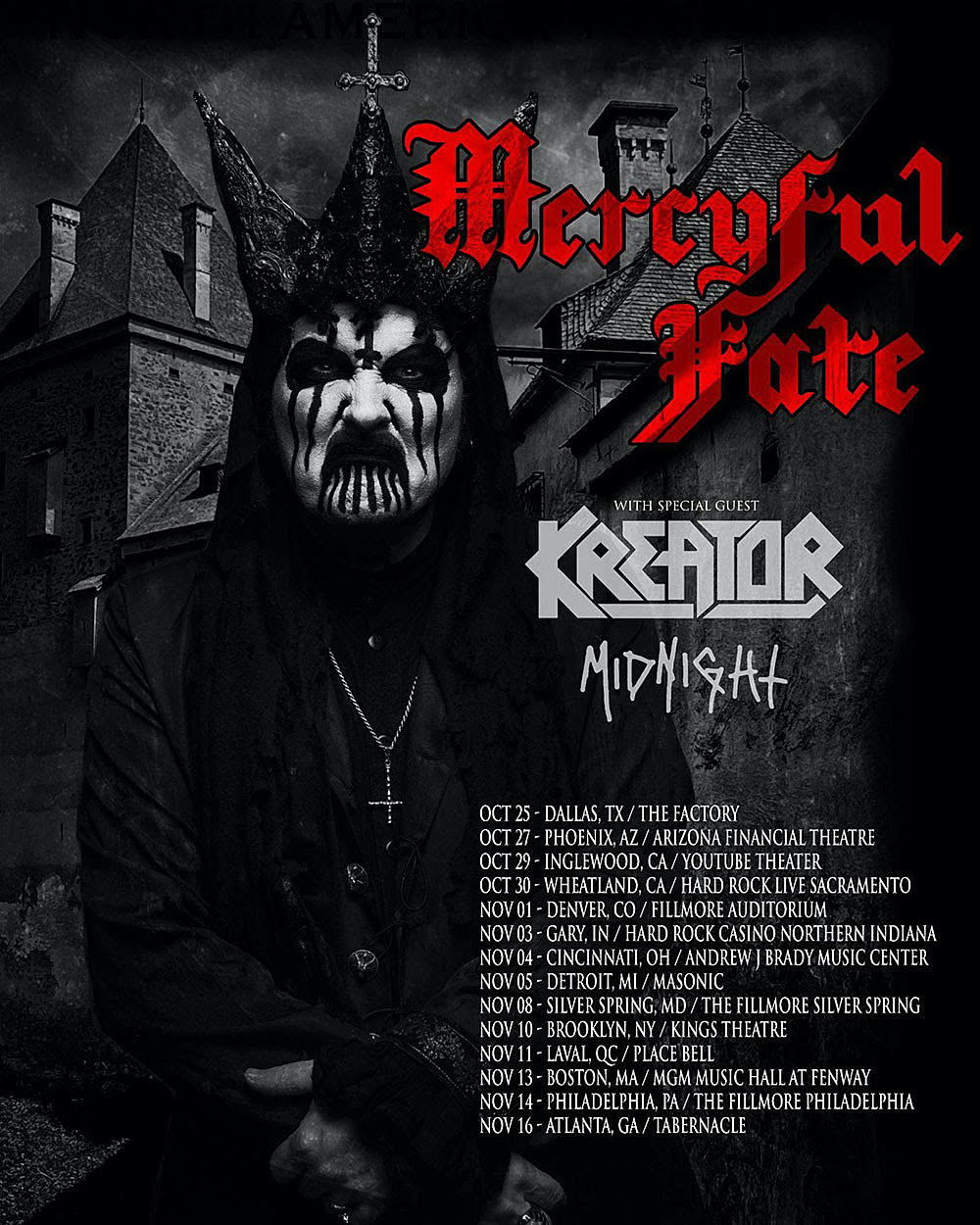 May 04, 2022:
Reviews, reviews, reviews!!!! Find EVEN MORE reviews of current & past album gems, covering CANCER, HEXX, MOTORHEAD, TAD MOROSE, THERION, and more!
Head over to the 2022 Record Reviews section.
Check out KATAGORY V's BANDCAMP & pick up their albums!
April 10, 2022:
Reviews, reviews, reviews!!!! Find more reviews of current & past album gems, covering STRIKER, SUNBOMB, ARC OF LIFE, and more!
Head over to the 2022 Record Reviews section.
While you're at it, check out KATAGORY V's BANDCAMP & pick up their albums!
April 02, 2022:
It seems DUSTIN may have inspired me to be a bit more productive here! Check out a classic metal album review in STORMWITCH's debut Walpurgis Night....
Find it in our 2022 RECORD REVIEWS section.
Oh, and I cannot WAIT for this year's MARYLAND DEATHFEST!!!! Check out the STACKED linup; click the flyer to go to the event social media page....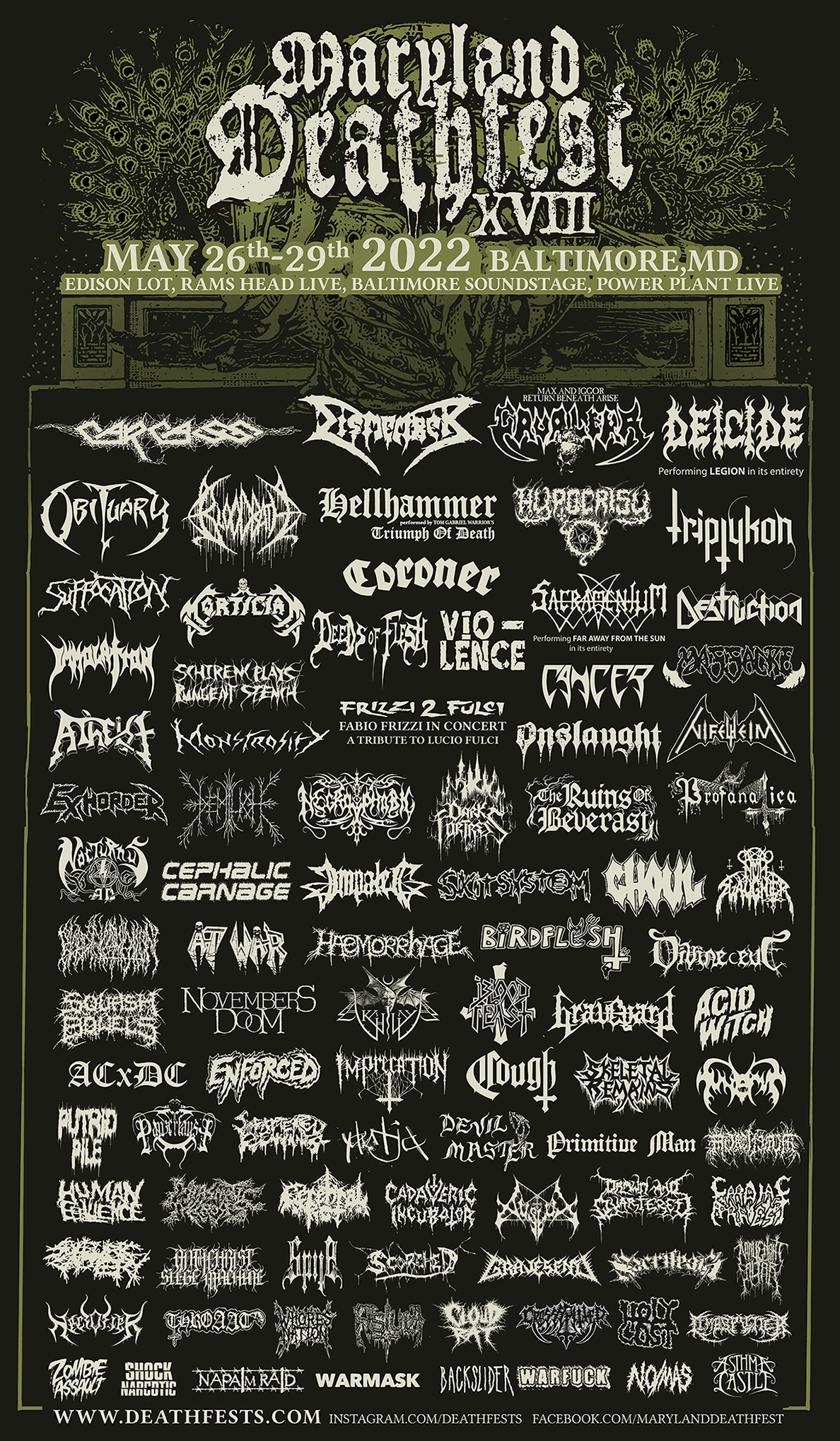 March 29, 2022:
DUSTIN MITCHELL, has done it again, providing a TON of new reviews. Material includes coverage on VENOM, VOLBEAT, SKULL FIST, and more! Thank you, Dustin!!!!
Find all these in the 2022 Record Reviews section...
March 14, 2022:
Check out my latest review on MARILLION's 20th studio album, "An Hour Before It's DarK".
Our newest team member, DUSTIN MITCHELL, has also provided TONS of new record reviews. Material includes coverage on ANVIL, JOE SATRIANI, STORMWITCH, and more! Thank you, Dustin!!!!
Find all these in the 2022 Record Reviews section...
March 02, 2022: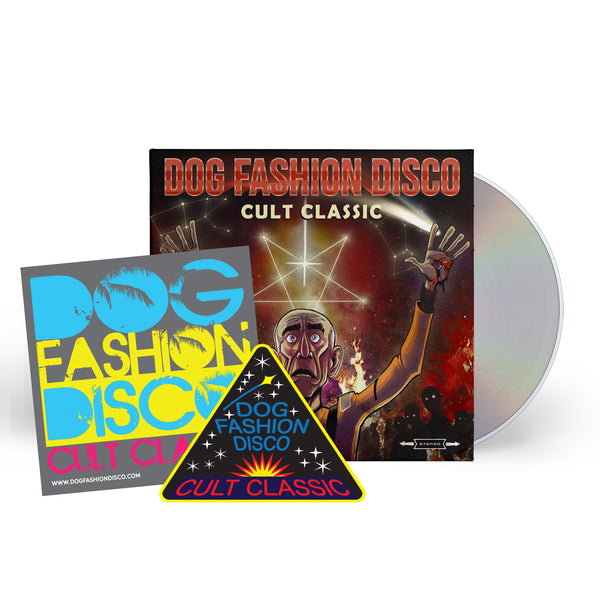 The brand new DOG FASHION DISCO album will be released soon on March 11! Preorders have a chance to win a new Oculus Quest 2!!! Enter to win HERE.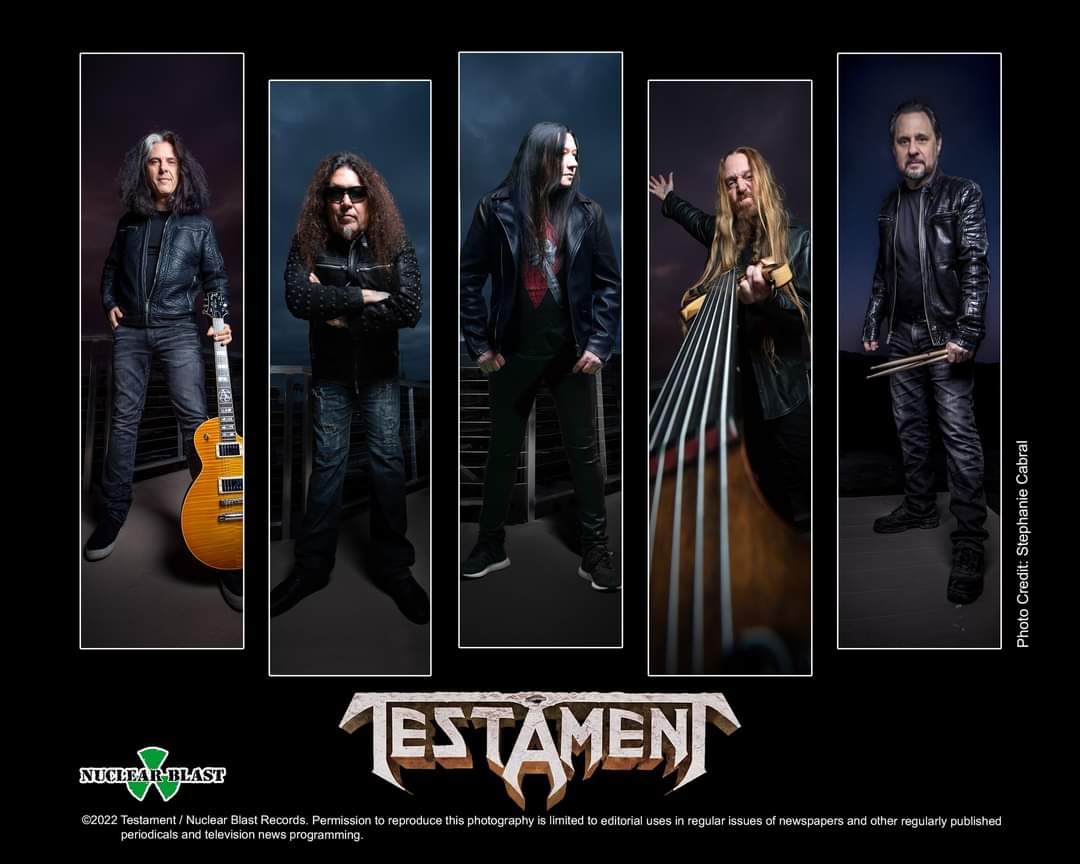 TESTAMENT ANNOUNCES NEW DRUMMER! This drummer is key in making Testament's mark in metal history. The band is very excited to welcome back one of the greatest drummers in heavy metal...Take your pick, one in one hundred, I don't care who you have on that list, there is only one drummer who is the best, Dave Lombardo!
Chuck Billy declares "I'll state the obvious, We are more than overwhelmed to welcome back Dave Lombardo to play drums with Testament. We are so excited to share the stage again with Lombardo. Dave added immense power when he joined the band for The Gathering (release), and we are ecstatic to see what new flavor he will bring back to Testament."
Dave Lombardo stated, "This is a long-awaited reunion that was bound to happen. Once upon a time, we created a thrash masterpiece. I have no doubt that our musical chemistry will pick up exactly where we left off. I love the Testament family and am very excited to be joining them once again. Pure brutality awaits."
Eric Peterson expresses, "Having Dave Lombardo join us again feels like we are picking up where unfinished business had left off. There is a silver lining to every cloud and working again with Dave calls for us to celebrate with our horns held high expresses, "Having Dave Lombardo join us again feels like we are picking up where unfinished business had left off. There is a silver lining to every cloud and working again with Dave calls for us to celebrate with our horns held high!"
"Testament is one of my all-time favorite bands, so to be able to amplify the news of their newest member, Dave Lombardo, and fire up the metal community is an honor bestowed upon me by the metal Gods!" says Jose Mangin of SiriusXM Liquid Metal.
Don't miss the most epic lineup of any metal tour this Spring, The Bay Strikes Back Tour, and witness Dave Lombardo's return to Testament. Tickets & VIP at TESTAMENT LEGIONS.
February 25, 2022:

Please welcome to our team DUSTIN MITCHELL!!!!
Dustin is the founder & bassist for Power/Progressive Metal band KATAGORY V.
An INTERVIEW with KATAGORY V was conducted in 2003 with Dustin. Find it HERE.
He has contributed a TON of RECORD REVIEWS - both current releases & past gems (which may have been overlooked or forgotten over time). Bring yourself current & take a trip down Heavy Metal memory lane - all found in the 2022 Record Reviews section!!
New Reviews Include: BEAST IN BLACK, CRADLE OF FILTH, EXODUS, VENOM, and more!!!!!
February 16, 2022: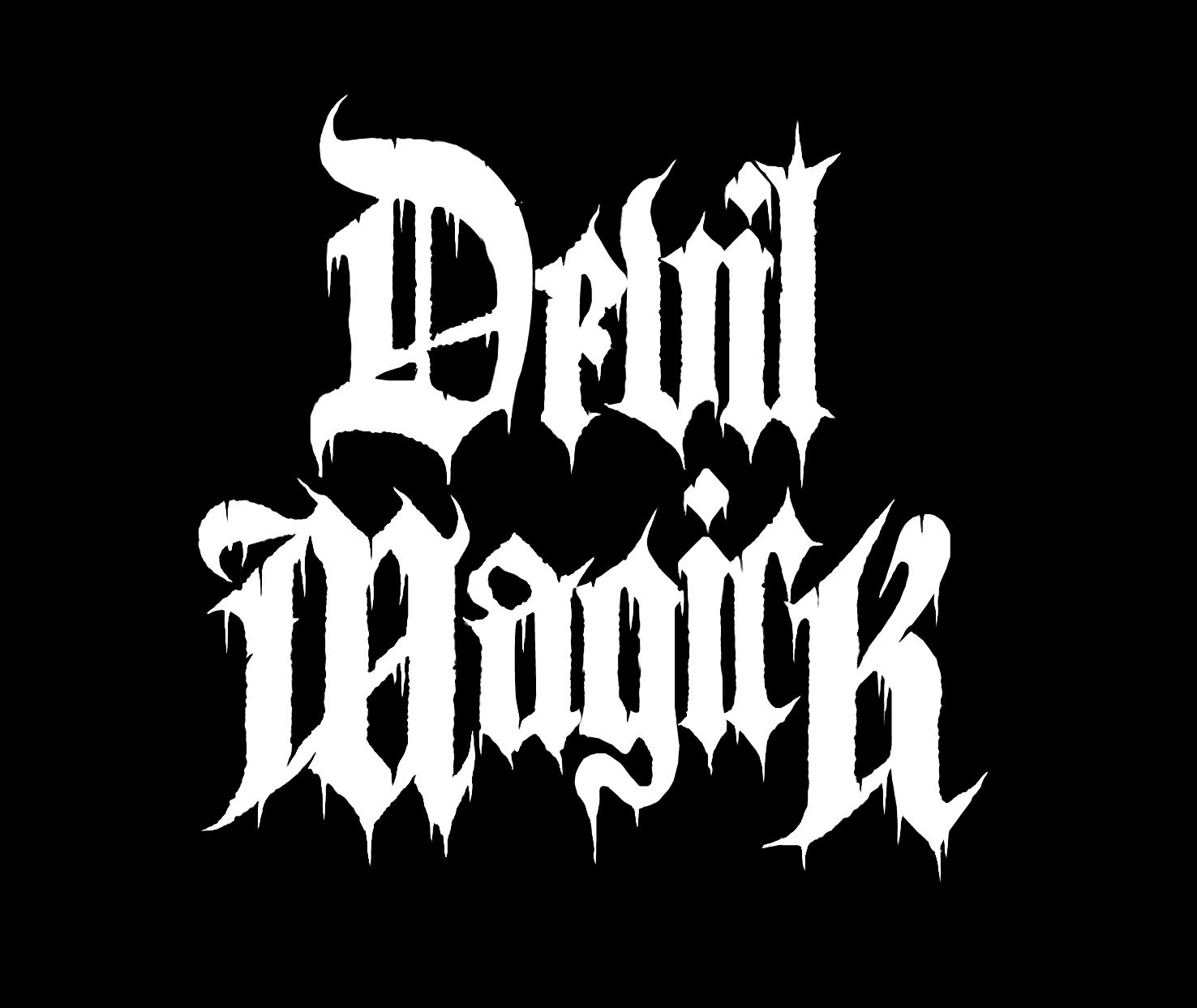 A new 2022 Record Review on California's DEVIL MAGICK is posted. Short but sweet, this teaser is sure to pique your curiosity & leave you craving more...
November 15, 2021: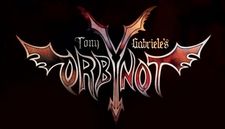 A new 2021 Record Review on Tony Gabriele's ORBYNOT is posted. Check out how "The Ripper Sessions" EP is what you're missing right now (hint: fans of Three Tremors & KK's Priest will want to have a listen)!
AUGUST 18, 2021: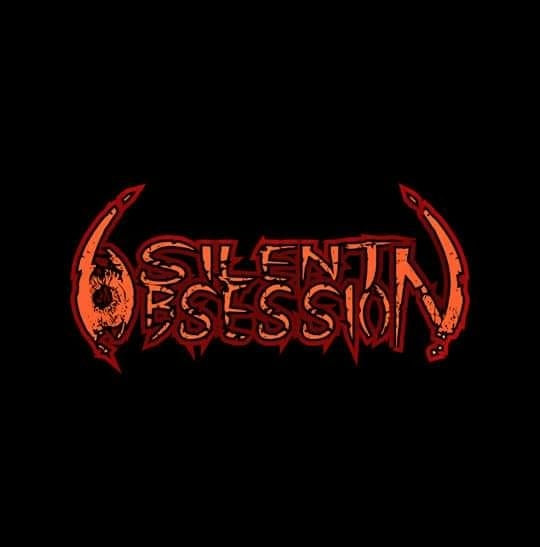 A new 2021 Record Review on SILENT OBSESSION is posted. Check out how "Countdown" EP stacks up; Death Metal fans rejoice!

A new 2021 Record Review on BLACK MAGIK is posted. Check out how "Words of Prophecy" stacks up & see what you've been missing. Thrash 'Til Death!!!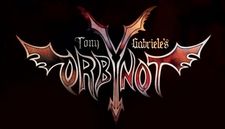 NEW JERSEY'S UNDERGROUND METAL ACT, ORBYNOT, DOES NOT ALLOW THE PANDEMIC TO HAULT THEIR TRACKS. FOUNDER/LEAD GUITARIST TONY GABRIELE WILL BE UNVEILING A VERY SPECIAL GUEST MUSICAIN ON A FEW TRACKS LAID DOWN OVER THE PAST SEVERAL MONTHS. ALTHOUGH MORE INFORMATION CANNOT BE LEAKED AT THE MOMENT, THE TRACKS BEING RELEASED PROMISE TO BE VERY SPECIAL, AS A WELL-KNOWN WORLDWIDE MUSICAN HAS LENDED THEIR TALENTS. KEEP YOUR EYES HERE, AS YOU DO NOT WANT TO MISS WHAT IS COMING!!!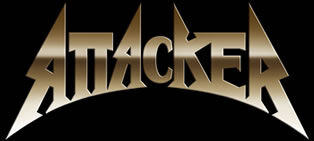 NEW JERSEY METAL MASTERS ATTACKER HAVE RELANCHED THEIR MERCHANDISE LINE OF SHIRTS AT SEASON-OF-MIST.
NEWS FROM KK DOWNING (EX-JUDAS PRIEST) / NEW ALBUM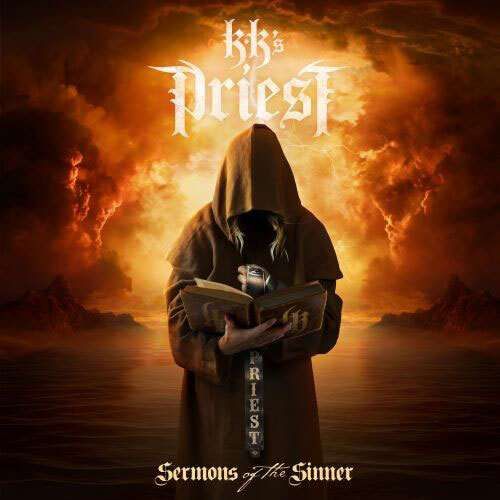 From www.kkspriest.com:
KK's Priest - Sermons of the Sinner - 10 new songs available on CD disc, single disc vinyl with bonus CD album, digital download and via streaming - is a musical statement that KK Downing's heavy metal ride is far from over after his extended hiatus. "The whole concept is the fact that I continue proudly to be who I am and what I am and do what I do," declares KK. "It's been nearly 10 years. I'm back making music." KK's Priest includes singer Tim "Ripper" Owens, guitarist A.J. Mills, bassist Tony Newton, drummer Sean Elg and guitarist KK Downing.
They have unleashed an album with a modern sound that hearkens back to what fans have always loved about KK Downing and his music and which still sounds fresh including the high-speed album opener "Hellfire Thunderbolt", "Raise Your Fists" and "Wild And Free" which revel in the passion and excess that metal fans embrace. The guitar interplay is intense and inspiring, and the band is firing on all cylinders.
TRACKLISTING:
1. INCARNATION
2. HELLFIRE THUNDERBOLT
3. SERMONS OF THE SINNER
4. SACERDOTE Y DIABLO
5. RAISE YOUR FISTS
6. BROTHERS OF THE ROAD
7. METAL THROUGH AND THROUGH
8. WILD AND FREE
9. HAIL FOR THE PRIEST
10. RETURN OF THE SENTINEL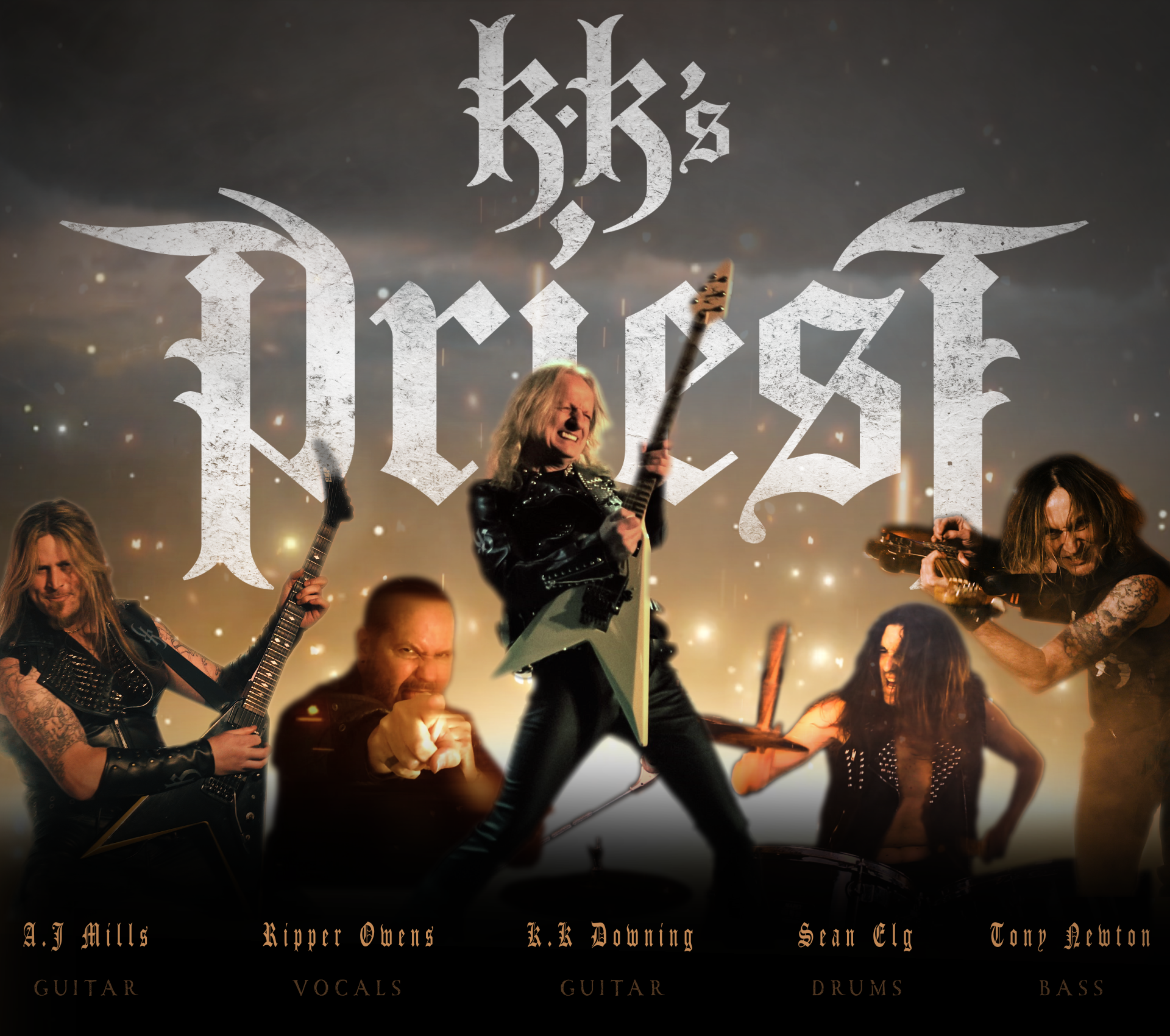 JULY 25, 2021:
NEWS FROM IRON MAIDEN / NEW ALBUM
From ironmaiden.com:
We are thrilled to announce the release of IRON MAIDEN's 17th studio album Senjutsu on September 3rd through Parlophone Records (BMG in the USA). It was recorded in Paris with longstanding producer Kevin Shirley and co-produced by Steve Harris.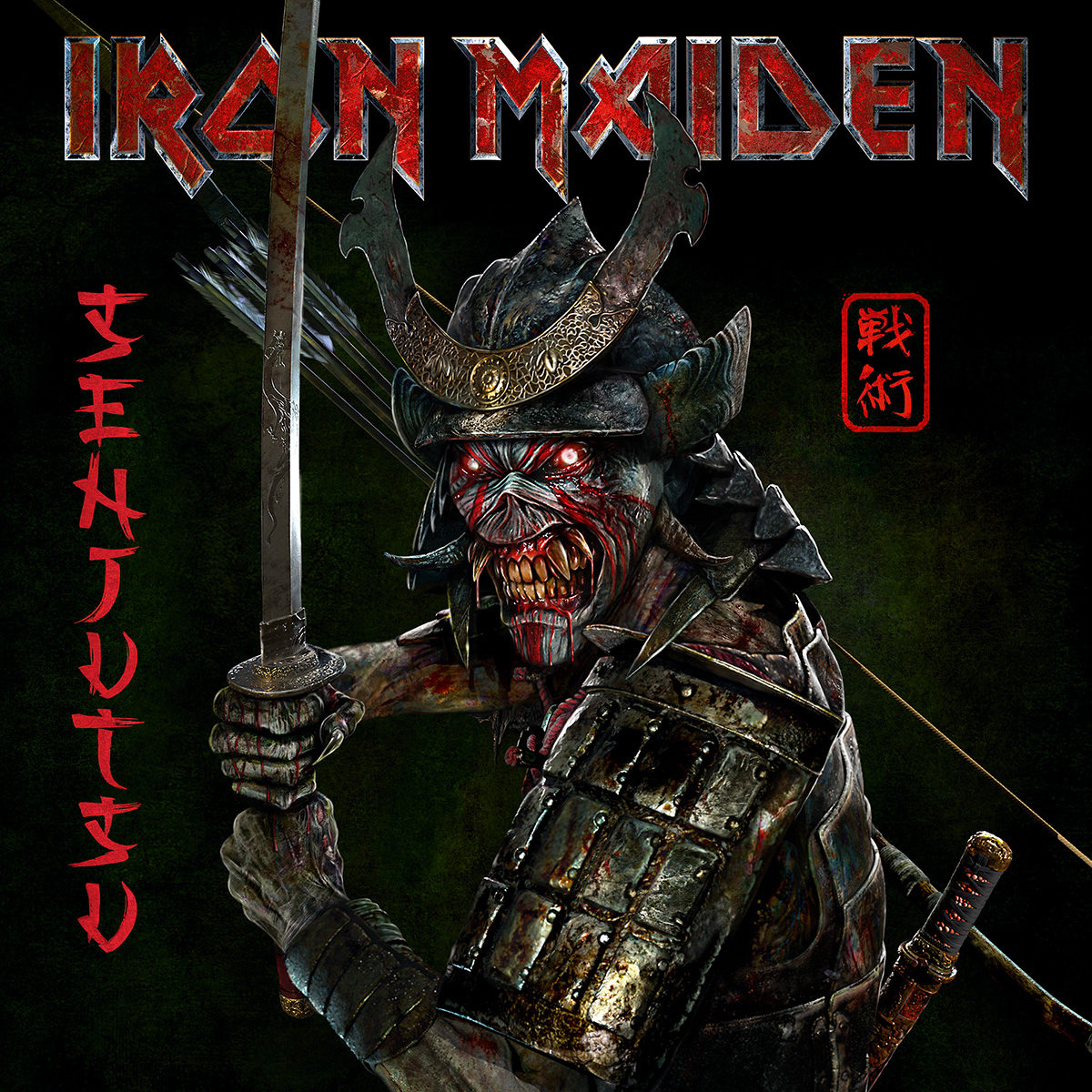 For Senjutsu – loosely translated as 'tactics & strategy', the band once again enlisted the services of Mark Wilkinson to create the spectacular Samurai themed cover artwork, based on an idea by Steve Harris. And with a running time of a little under 82 minutes, Senjutsu, like their previous record The Book Of Souls, will be a double CD album/triple vinyl album.
Steve says "We chose to record at Guillaume Tell Studio in France again as the place has such a relaxed vibe. The setup there is perfect for our needs; the building used to be a cinema and has a really high ceiling so there's a great acoustic sound. We recorded this album in the same way we did The Book Of Souls in that we'd write a song, rehearse it and then put it down together straight away while it was all fresh in our minds. There's some very complex songs on this album which took a lot of hard work to get them exactly as we wanted them to sound, so the process was at times very challenging, but Kevin is great at capturing the essence of the band and I think it was worth the effort! I'm very proud of the result and can't wait for fans to hear it."
Bruce Dickinson continues, "We're all really excited about this album. We recorded it back in early 2019 during a break in the Legacy tour so we could maximize our touring yet still have a long set up period before release to prepare great album art and something special as a video. Of course the pandemic delayed things more - so much for the best laid plans – or should that be 'strategies'!? The songs are very varied, and some of them are quite long. There's also one or two songs which sound pretty different to our usual style, and I think Maiden fans will be surprised - in a good way, I hope!"
The full tracklisting is:
1. Senjutsu (Smith/Harris) 8:20
2. Stratego (Gers/Harris) 4:59
3. The Writing On The Wall (Smith/Dickinson) 6:13
4. Lost In A Lost World (Harris) 9:31
Days Of Future Past (Smith/Dickinson) 4:03
6. The Time Machine (Gers/Harris) 7:09
7. Darkest Hour (Smith/Dickinson) 7:20
8. Death Of The Celts (Harris) 10:20
9. The Parchment (Harris) 12:39
10. Hell On Earth (Harris) 11:19
Senjutsu will be released on the following formats and available to pre-order from all good music retailers starting Wednesday July 21st
Standard 2CD Digipak
Deluxe 2CD Book Format
Deluxe heavyweight 180G Triple Black Vinyl
Special Edition Triple Silver & Black Marble Vinyl (from selected retailers)
Special Edition Triple Red & Black Marble Vinyl (from selected retailers)
Super Deluxe Boxset featuring CD, Blu-Ray and Exclusive Memorabilia
Digital album (streaming and download)
JUNE 18, 2021:
New HELLOWEEN album drops this month (today in Europe). They are also touring Europe with Hammerfall!
The latest offering from CIRITH UNGOL is currently spinning on my record player. I am hoping to have a new new reviews soon.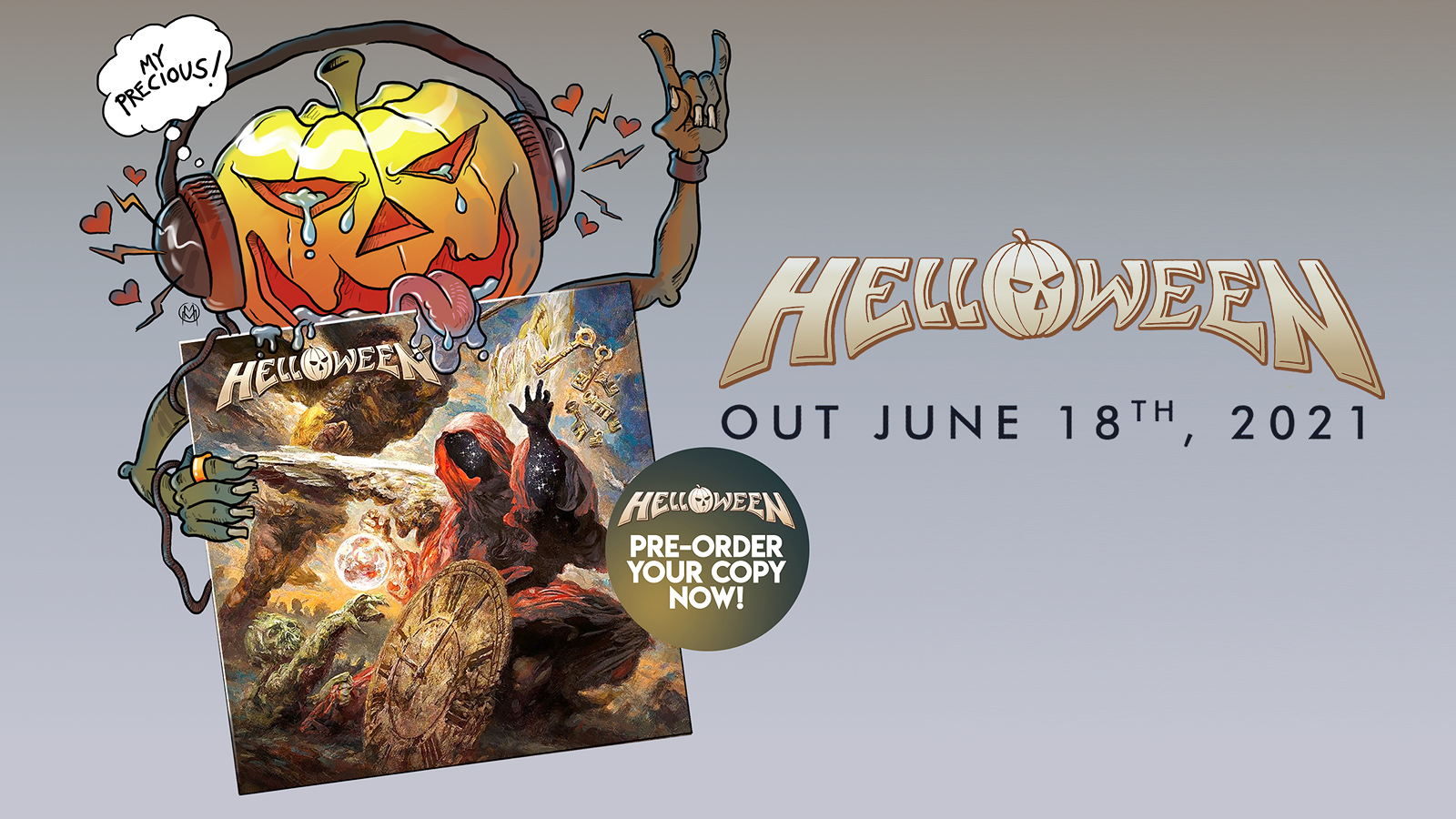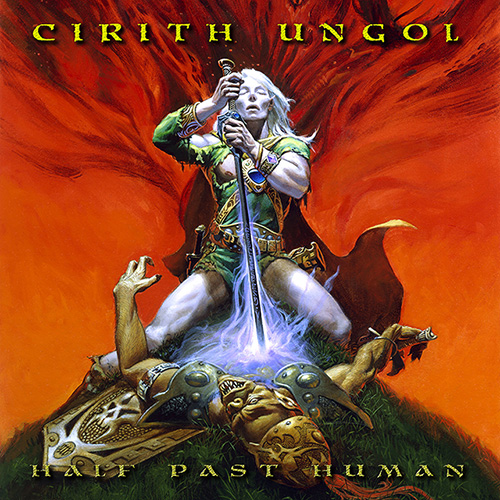 The world is opening back up. Concerts & festivals are starting to pop up again with rescheduled dates & solid lineups. Here's a few....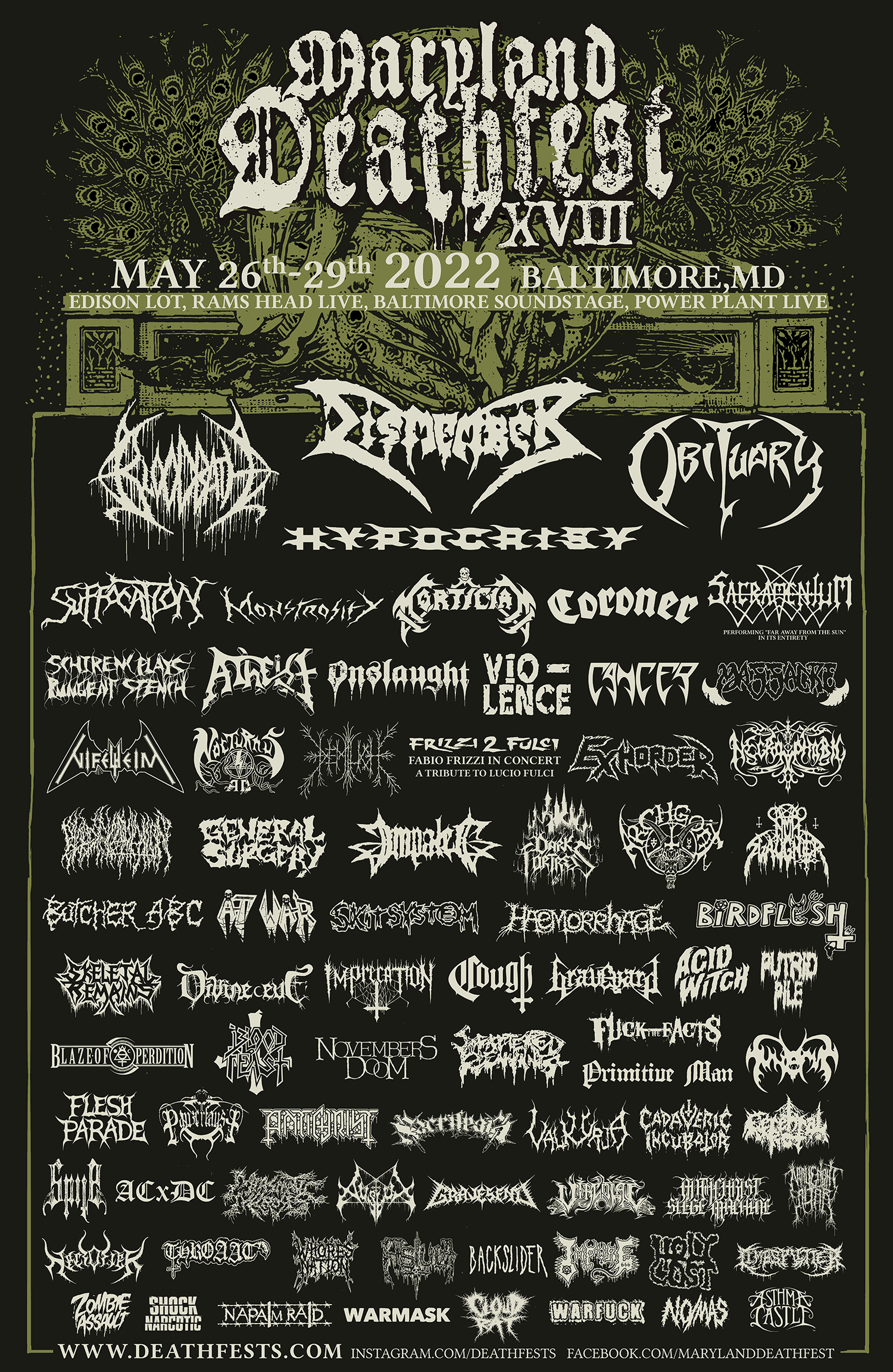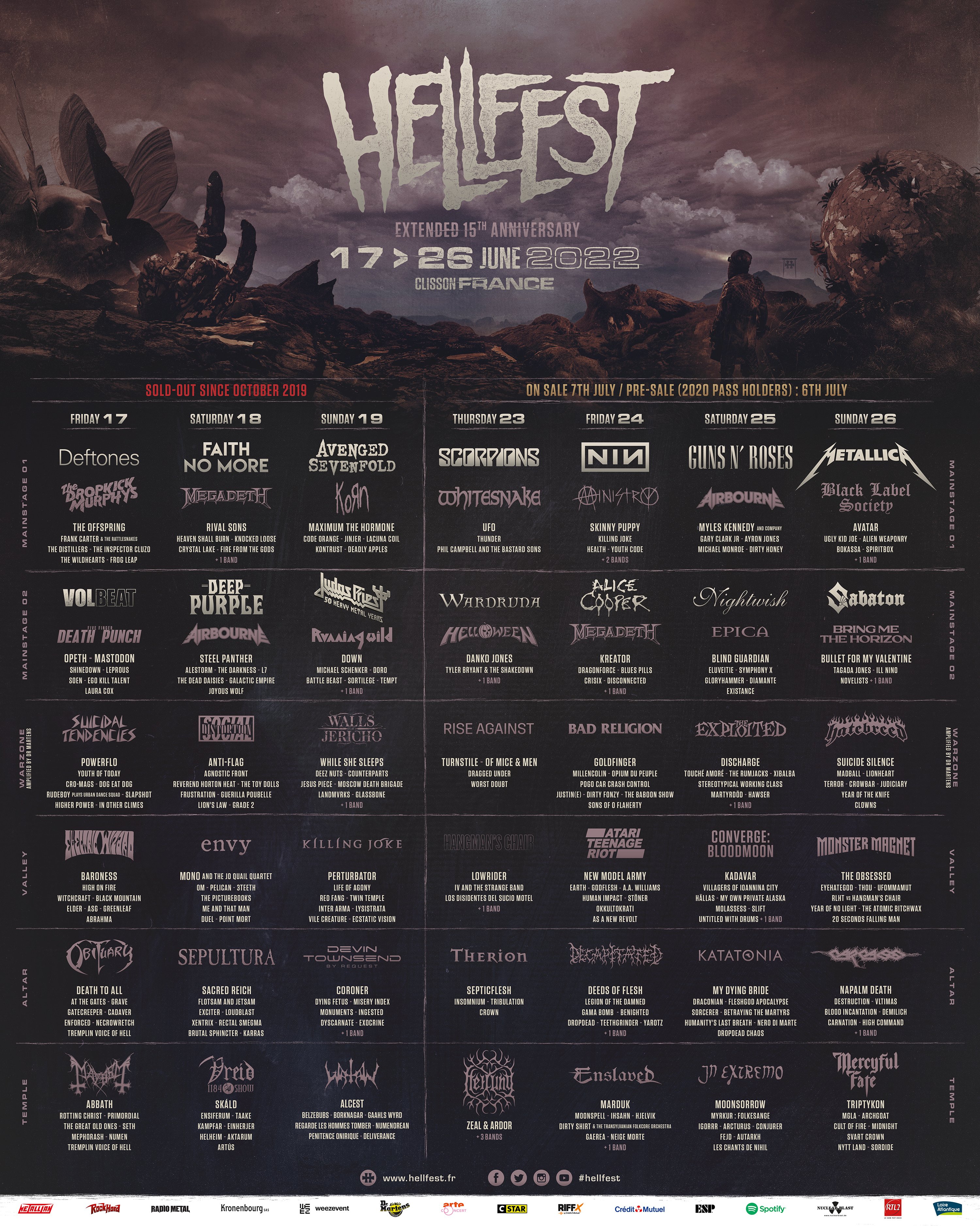 DECEMBER 03, 2020:
Happy Birthday to Chris & Tom. Rest in POWER, my friends!!! You are both gone WAY TOO SOON, but not forgotten.
Work has been busy, so I've had little time for reviews. I am hoping to dedicate some time to add content on a semi-regular basis. Life & career get in the way. Thanks for reading; you can also find some interesting bits on my BANDCAMP page.
Cheers....
JULY 05, 2020:
A new RECORD REVIEW is up, covering the latest album from OLD SEASON.
JULY 04, 2020:
A new RECORD REVIEW is up, covering the latest album from SOLICITOR.
JUNE 30, 2020:
A new RECORD REVIEW is up, covering the latest album from GRAVE DIGGER.
JUNE 29, 2020:
New RECORD REVIEWS are up, covering albums from CIRITH UNGOL and HELLRIPPER.
MARCH 29, 2020:
A new CONCERT REVIEW is up, recapping my latest experience seeing THE CULT.
2020 hasn't seen much on my end with too much action, especially with many large gatherings being canceled now. Perfect time to dust things off here!
More to come......
DECEMBER 08, 2019:
Some new CONCERT REVIEWS are in the works from my latest experiences seeing KING DIAMOND, SLAYER, and THE CULT.
Plans are underway for more contributions to the RECORD REVIEW section in 2020.
Some new LOCAL & NATIONAL BANDS may be added with new CONCERT REVIEWS for 2020, as I will be attending NJ's DARK SIDE OF THE CON.
Details regarding this weekend festival can be found by clicking the following image: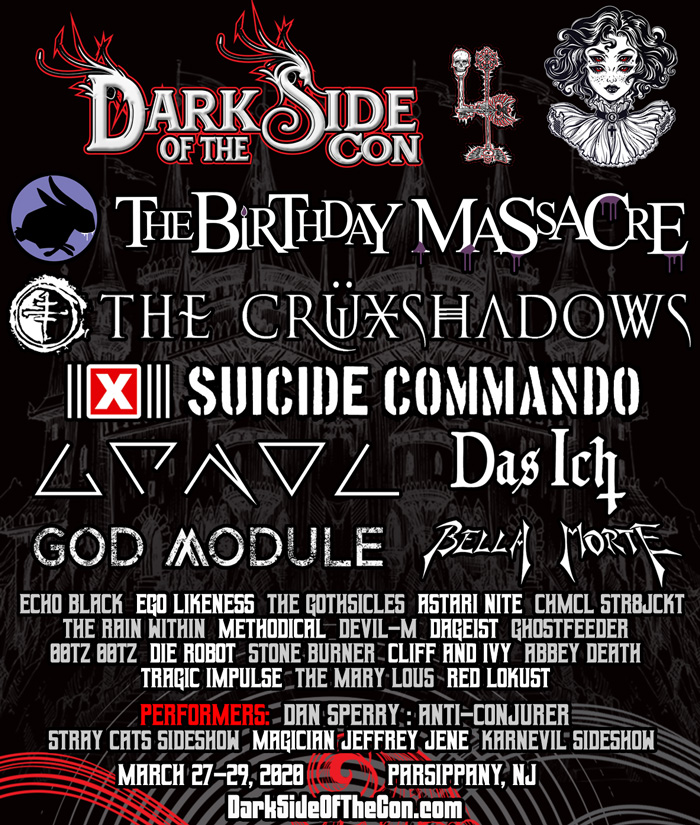 OCTOBER 16, 2019:
NEWS FROM NJ TRUE METAL TITANS, ARCTIC FLAME
Press Release 10/12/2019
Yes, it's been a long time but we do have some news to announce. ArcticFlame has signed a 5 year deal with Killer Metal Records of Germany. The first album on our new home, will be "Demons in Rome" which release date will be announced at a later date. Thanks to Jens Häfner for his support! Prost!!!!! Hot Dawg..!!!!!! Looking forward to this!!!!
Morty


AUGUST 04, 2019:
Catching up on some long overdue items. A new CONCERT REVIEW is up from March of this year.....go check it out & more to come in a timely manner.


JUNE 26, 2018:
N.W.O.B.H.M. legends SATAN announce new album & US tour! Statement from the band & information follows...

We will release our new album 'Cruel Magic' on September 7th!
A preview of 'Cruel Magic' is available over at www.metalblade.com/satan, where you can watch the video for the first single 'The Doomsday Clock'. 'Cruel Magic' will be available in several formats including a limited boxset, several vinyl editions and two CD formats. Pre-order starts today!
For the new album we once again worked with our trusted team Dave Curle (recording/engineering, First Avenue Studios) and Dario Mollo (mix) - and we're extremely excited about the result! We truly feel we've got it 100% right this time, the balance between considered content and reckless performance. We always break loose on stage so why not on record?
Continuing the tradition of the last three albums, the artwork for this new LP was created by the fantastic Eliran Kantor!
Track listing:
01. Into The Mouth Of Eternity
02. Cruel Magic
03. The Doomsday Clock
04. Legions Hellbound
05. Ophidian
06. My Prophetic Soul
07. Death Knell For A King
08. Who Among Us
09. Ghosts Of Monongah
10. Mortality

US Tour Flyer Below!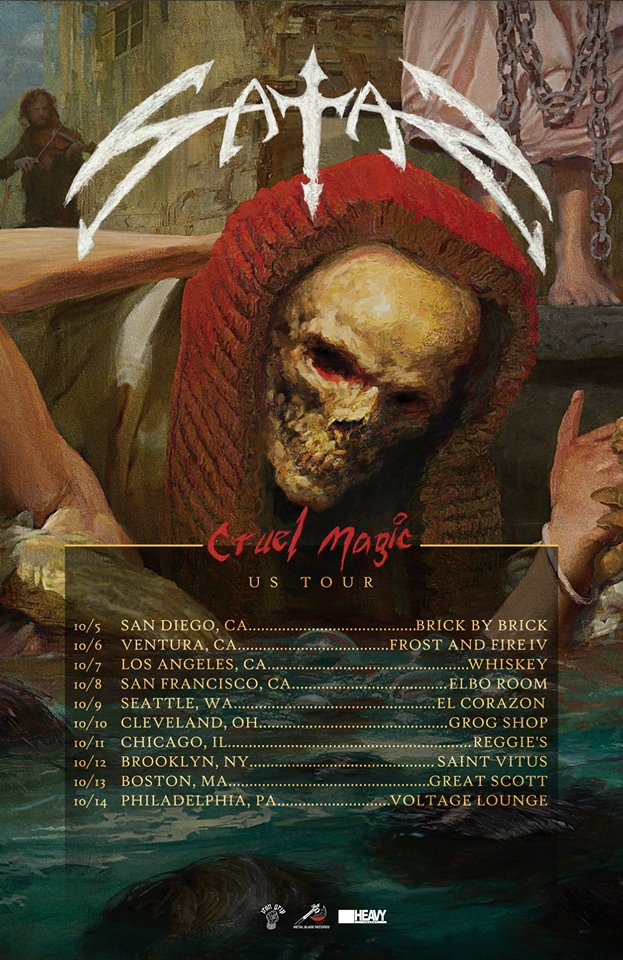 JANUARY 15, 2018:
Last night, the first METAL BEER HORROR Podcast was recorded, honoring Chris!! Once edits are complete, a link will be posted.
***HELLOWEEN ANNOUNCE 2018 NORTH AMERICAN PUMPKINS UNITED TOUR DATES WITH MICHAEL KISKE, KAI HANSEN***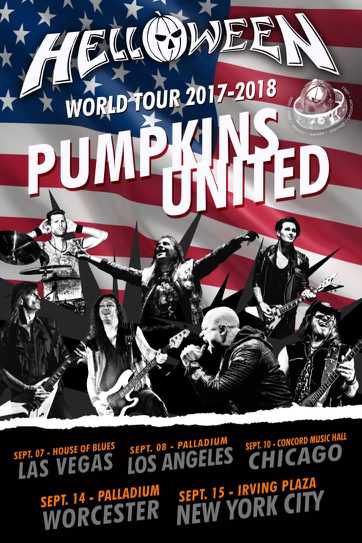 German metal legends Helloween, who have reunited with vocalist Michael Kiske and guitarist/vocalist Kai Hansen, have announced North American dates for their Pumpkins United World Tour.
Says the band: "Indeed, the North American Helloween fans had to be very patient. Reading about Pumpkins United's touring schedule and sold out shows in Latin America, Europe & Asia, but yet any shows in the upper half of the American continent... but your constant demands were heard! We proudly announce the Pumpkins United shows in the USA & Canada!"
North American dates:
September
7 - Las Vegas, NV - House Of Blues
8 - Los Angeles, CA - The Palladium
10 - Chicago, IL - Concord Music Hall
12 - Montreal, QC - Metropolis
14 - Worcester, MA - The Palladium
15 - New York City, NY - Irving Plaza
More dates are listed below:
October
25 - Gran Carpa de las Américas - Bogota, Colombia
28 - Espaço das Américas - São Paulo, Brazil (Sold Out)
29 - Espaço das Américas - São Paulo, Brazil
31 - Pepsi On Stage - Porto Alegre, Brazil

November
2 - Estadio Luna Park - Buenos Aires City, Argentina
3 - Teatro Caupolican - Santiago, Chile (Sold Out)
5 - Teatro Caupolican - Santiago, Chile (Sold Out)
10 - Samsung Hall - Zurich, Switzerland
11 - Porsche-Arena - Stuttgart, Germany (Sold Out)
12 - Zenith - München, Germany
14 - O2 Academy Brixton - London, United Kingdom
15 - Zénith Paris La Villette - Paris, France
18 - Medionlanum Forum - Milan, Italy
20 - 013 - Tilburg, Netherlands
24 - Ruhr Congress - Bochum, Germany
25 - Tipsport Aréna - Prague, Czech Republic
26 - Aegon-arena - Bratislava, Slovakia
28 - Hala Kolo - Warsaw, Poland
30 - Black Box - Helsinki, Finland (Sold Out)
December
2 - Partille Arena - Partille, Sweden
4 - Tempodrom - Berlin, Germany
9 - Wiznik Center - Madrid, Spain
14 - Arena Armeec Sofia - Sofia, Bulgaria
15 - Romexpo - Bucharest, Romania

March
18 - Zepp - Sapporo, Japan
21 - Zepp Bayside - Osaka, Japan
23 - Zepp - Tokyo, Japan
24 - Zepp - Tokyo, Japan
25 - Zepp - Nagoya, Japan
Helloween's "Pumpkins United" track is available via Helloween.org as a free download.


DECEMBER 10, 2017:
December brings fond memories of Chris. He was born & died in December; he loved Heavy Metal & he loved Horror movies. With that said, it seemed suitable to throw out there a new 2017 RECORD REVIEW on POLKADOT CADAVER'S new album, "Get Possessed". Go get some.....


JUNE 25, 2017:
The founding member of The 13th Floor Elevators and a pioneer of the psychedelic rock genre, ROKY ERICKSON, is on tour!!
Further details can be found on Roky's official Facebook page.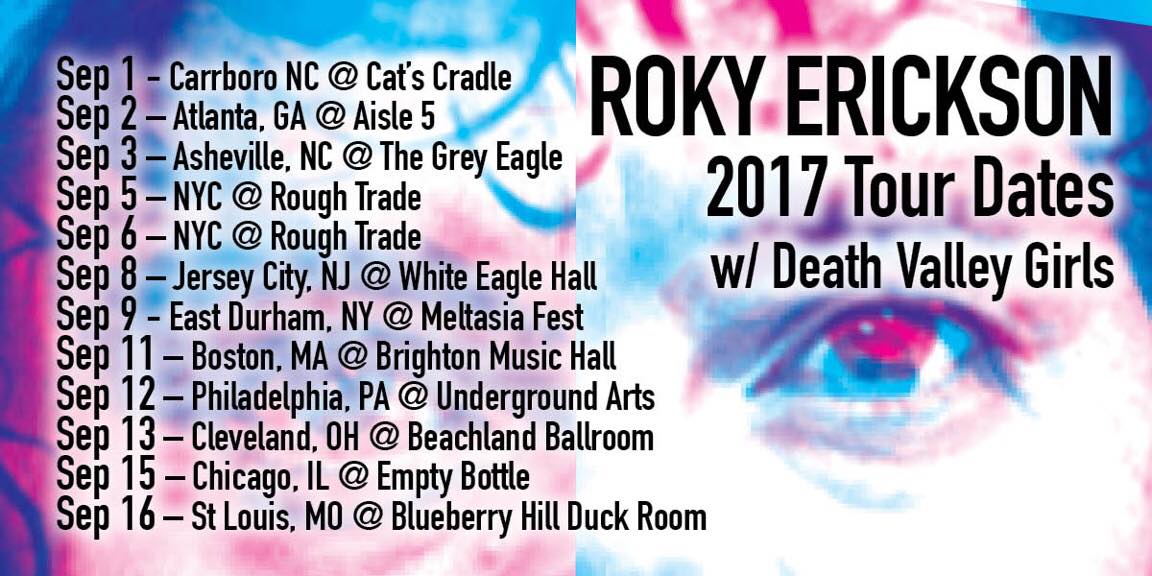 FEBRUARY 6, 2017:
A new CONCERT review is posted. Read all about ATTACKER's latest show! New RECORD reviews coming soon....


DECEMBER 4, 2016:
A few CONCERT & RECORD reviews are being composed. This page shall continue on, in tribute to Chris!!
PODCAST possibilities are being looked into. As this developes, information will be provided.


APRIL 17, 2014:
I conducted an interview with California's CAGE a while back in 2010. I finally managed to find a way to upload this onto the net; sorry for the delay. It's actually quite informative!!!
CLICK HERE FOR THE CAGE INTERVIEW!!


CLICK HERE FOR THE SATAN INTERVIEW!!
APRIL 11, 2014:
I conducted an interview with Brian Ross (Vocals), Steve Ramsey (Guitars), and Graeme English (Bass) of N.W.O.B.H.M. Legends SATAN @ Black Bear Bar, in Williamsburg - Brooklyn NY on night #1 of their first EVER tour of the States. The following link will bring you to YouTube for this audio only interview. ENJOY!!!!
CLICK HERE FOR THE SATAN INTERVIEW!!
February 19TH, 2013: Hello everyone!! The BAD DOG BAD show review can be found in 2013 CONCERT REVIEWS. Enjoy!!!


February 10th, 2013: Hello readers!! The ATTACKER show a few weeks ago was amazing.A new review can be found in 2013 CONCERT REVIEWS. Enjoy!!!


January 3rd, 2013: Happy New Year!! Several 2012 CONCERT REVIEWS were just added. Enjoy!!!


December 28th, 2012: Back up & running?


July 2nd, 2012: A new review has been posted for Mercury Tide's album, "Killing Saw." Click here to check it out.


July 2nd, 2012: The Mercury Tide band page is now online! Check back soon for an exclusive interview and more information.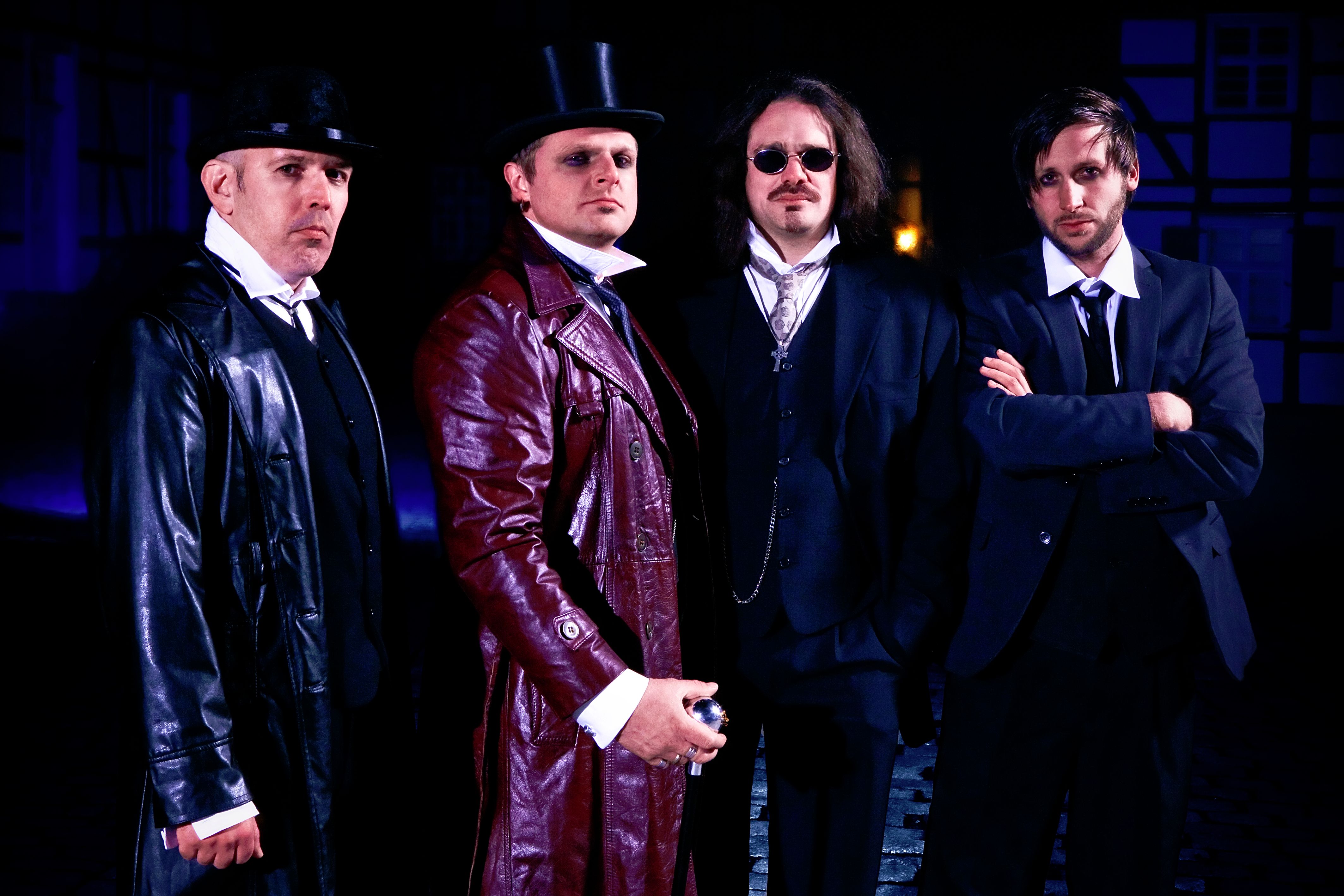 July 2nd, 2012: The website relaunch is now online! More updates coming soon.