The Goldens
Honor is in Family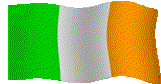 The Family will not be broken!
This section of the site is dedicated to our family, The Goldens. I have compiled a list of links that I found with information on our great family. Kyrock is short for Kentucky Rock, which was a mining camp. I started looking at Kyrock, Kentucky (Edmonson County) because that is where my dad Lee Golden was born.
We are the few who came to America to seek a new life, to break free of the crown, and helped to make a difference in the American Way. We unionized the working man, we owned no slaves and vowed never to be a slave. Like the surname Ferrari brings to mind pictures of fast cars, the name Golden brings images of hard working honest people who can be your best friend. Or sometimes your worst enemy if you choose to cross our path. We have broken "Murphy's Law" time and time again. And his face of course! :)
Edward Hall Golden The descendants of "Edd" Golden 1869-1927
Constance Markievicz Countess of Irish freedom
Norse Rede of Honor Acrobat format of the Norse Rede of Honor

This sign pretty much sums up how we are. Too bad I don't still have it. We don't steal from our government but we report those who do. Click it to expand to a larger image.
Projects Here are some of the projects the family have been working on.
Barren Co. KyGenWeb - Tragedy of Sand Cave Kyrock workers involved in rescue attempt
Edmonson County, Kentucky, Genealogy
Edmonson County Kentucky Deaths Edward Hall Golden 1869-1927
Family Tree Maker's Genealogy Site: The Golden - Norfleet Family
Family Search Help from the Mormons
Floyd Collins - The Caver - Trapped! (Home Page) Part of our family tree, not yet researched.
Hell's Kitchen Online A few of the Goldens passed through here, some stayed.
Irish Nation Irish pen pals and links
Kentuckiana Digital Library Lots of old photos and records here.
Kentucky Explorer More articles on Kyrock
Kentucky Rock Asphalt Back to business in Edmonson Co.
Mammoth Cave area cemeterys Family members here
Nolin River Where my ancestors lived.
Sweeden Cemetary Edward Hall and Lillie B Golden are buried here.
WARREN COUNTY KY Bowling Green, etc Creighton Earl Golden was born here.
The Irish in Film -- A Database of Irish Movies
Census Online - Edmonson Co., Kentucky Census Records - 11 Links
Liars and Thieves Deal with liars and thieves and get burned! The result of poor genetics.