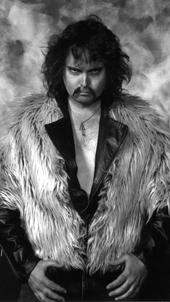 Robert W. Garven Jr. was the drummer of Cirith Ungol, and in many ways the boss through their entire caréer.
MySpace / YouTube / Amazon / eBay / Website

He was asked by Perry Grayson to play drums for Falcon, but unfortunately he wasn't able to, as he hadn't played drums for ten years. Instead, he recommended Greg Lindstrom to play with him.