Tracklist

Blood & Iron

Chaos Descends

The Fire

Nadsokor

100 MPH

War Eternal


Doomed Planet

One Foot in Hell

Credits

Tim Baker (vocals)

Jerry Fogle (guitars)

Robert Garven (drums, vocals)

Michael "Flint" Vujea (bass)

Editions

LP: 12 Aug 1986 (Roadrunner Records; RR 9681)

MC: 1986 (Restless/Metal Blade; 72143-4)

LP: 2005 (Metal Blade; 3984-14203-1PD) [picture disc, ltd x500]
One Foot in Hell is the third Cirith Ungol LP. It was produced by Brian Slagel and Cirith Ungol. It was released in August 1986 on Metal Blade Records and re-released in March 1999 by Metal Blade Records on CD.
Both the rare Reborn Classics double album edition of "One Foot In Hell" with Armored Saint's "Lesson Well Learned" and the limited picture LP are available from Metal Fighters.
I think this is their heaviest, most power metalish and most in your face of their albums. This is the last album with the "classic" line-up of Baker, Fogle, Garven and Flint. King Fowley compares this album to Motörhead's Orgasmatron. No bad comparation - same year and great heavy metal on both!

"Well, this is it-- the album NME readers called the worst metal album in history." writes an Amazon-reviewer. Unfortunately I cannot find the source for that.

In the band's own words
It's a lot different from our last one obviously. Just listen to the songs. it's so much faster, better and ballsier. I think we were before, especially on our last album... we were to... kinda eccentric. Like it was too different for people to handle. A lot of the stuff on KOTD, the songs are real good, but they were kinda arranged weird. But the new one is pretty consistent, like rockin'. Actually I prefer, myself, the really sloowww, dirge type songs. That's what I really like. And really, that kind of stuff is technically a lot harder to do. But if you stack up One Foot In Hell to either one of our other albums, it sounds so much better. If sounds like a normal record, sound quality wise. KOTD sounded like it was coming through a tin can.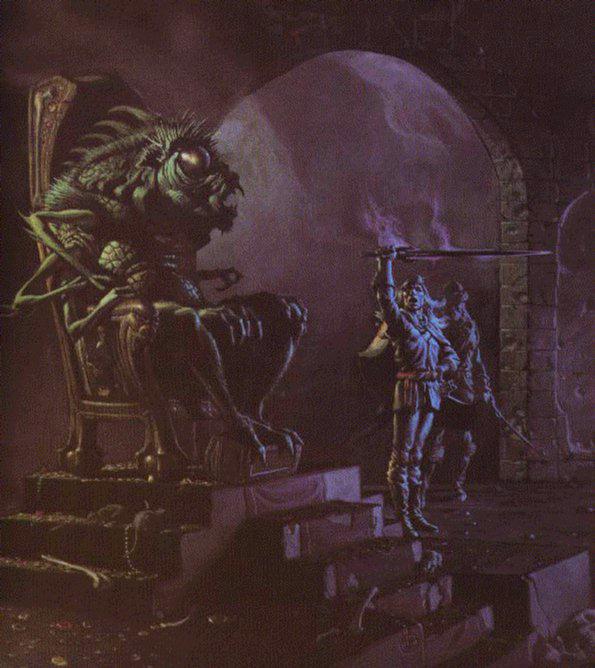 It should be mandatory for Metal fans to purchase, or at least listen to One Foot In Hell and find out what "radical" really means. Shit, just look at the album cover! The music is just as wild, and that's saying a lot!
-Tim Baker, Suck City interview, 1986
It's an excellent album although I thought the songs overall were not as strong as King of the Dead, and Flint's bass seems to have gotten lost in the mix.
-Greg Lindstrom
The problem with One Foot in Hell is that Brian Slagel who owned Metal Blade Records wanted to take a large role in the production of the album. I think this was the beginning of where the band started to lose control of our vision and it is evident in this record. There were solos left out or changed, and multi tiered vocals ala Styx "Serpent is Rising" that were removed. I also did not like the final mix. We also recorded the tracks in LA, whereas with the first two albums we recorded them across the street from our band studio, so we had less time and were in a strange location, which did not help the sound or mood. Brian to this day does not like me and I suppose his feelings toward me, which I have tried to unsuccessfully patch up over the years, was taken out on the band. This again probably was my personality, negatively affecting the bands success which I will never forgive my self for.
-Robert Garven, Diabolical Conquest
You didn't hear the solo's of Jerry's tat were cut on OFIH or the unbelievable four part background vocals I did on 'Nadsokor' that never made it to the record. I also feel that it was mixed kind of flat.
-Robert Garven, Steel Conjuring, 2000
Brian was in complete control of this project and did the final mixdown. He did a good job but he cut out allot of stuff I wanted in the final mix. There were many great guitar solos and vocal harmonies, which were deleted, which is sad.
-Robert Garven, Guardians of Fate 3/02
Ads1
CU!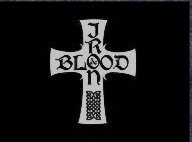 The underground metal label and mailorder Blood and Iron Records, are named after this underground metal song.
Opener "Blood And Iron" instantly showed the band ith a more traditional heavy metal approach (and production). with an arrangement not far off from the "traditional" metal style of an Iron Maiden or Judas Priest. Surely not a bad tune but severely primitive and somewhat "happy" for a band as musically dark and challenging as Cirith Ungol can be.
-King Fowley, liner notes Jan 1999.

A fanvideo with lyrics
And another one, less professional, but more creative:
Lyrics
The tangled web is slowly woven by feeble leaders mankind's chosen
To satisfy their evil dreams the churning gears of war machines

With iron will they tread across this burning speck of worthless dust
Their metal standards now unfurled they purge the humans from their world

Children of misery centuries long who walked with kings now walk alone
They lie in fear a million deep like cringing herds of human sheep
---
Rob's fourth favourite Ungolsong. One of my personal top 3 on this record. Is this perhaps a predeccor to Chaos Rising, which appears on the follow-up album Paradise Lost?
"Chaos Descends" is definitively a throwback to the horror soundscape that fits the band so well and is without doubt a stand out song in the album. This type of song is where their strength is!
-King Fowley, liner notes 1999
"Chaos Descends" was a slogan used for the ad for Frost and Fire. It can be seen here.

Lyrics
The might of chaos descends as we join the fight
Against our common foe the jaws of fate
War unleashed the stench of spells
As we thrust our fists into the face of hell

Chaos descends

The final battle begins left or right who decides?
Their mortal terror touches the sky
The beasts of hell blacken heaven's eye
We shout our fear to a soulless sky

Chaos descends

Ashes to ashes war sweeps the land
Burn the world the curse of man
No one heeds the call judgement day
Their iron dream swept away
---
Not to be confused with Fire on the Paradise Lost album.
A blistering heavy track in the form of "The Fire" follows unleashing a monstrous guitar riff from Jerry that's guaranteed to band any head.
-King Fowley, liner notes, Jan 1999

Lyrics
Forging the fire last chance to fight
Demons of evil at one with the night
Kingdoms of greed from the blood of man
Vampires all, bring them down if we can

Chorus:

Forging the fire not alone in the fight we're at one with the night

Stealing from beggars their stock in trade
Nowhere to run the judgement's been made
Fleeing from vengeance like dogs on the run
Search and destroy bring them down one by one

Chorus

Driving the demons the iron hand
Standing together the throne of man
Forging the fire not alone in the fight
Hard stand the victors at one with the night
---
A song about Michael Moorcocks saga Elric of Melniboné.


...No real epic to delve into yet! "Nadsokor" I'm guessing is an attempt at this but in all honestly the song sadly coes off as one of the least interesting ever penned from the band relying too much on a very few basic riffs (by Cirith Ungol standards) to carry the song.

-King Fowley, liner notes, Jan 1999


There is a band named after this song. You can check them out at MySpace.
A fanvideo, basically just the song with lyrics added


Lyrics
Mighty warrior raise your sword against the seething chaos horde
Sworn to serve but taught to hate the unseen masters of your fate

Nadsokor

Mighty balance in the sky determines who's the next one to die
The black sword drinks on the souls that fell
And sucks it with it down to hell

Nadsokor
Written by Robert Garven
---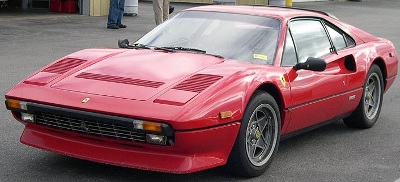 100 MPH (miles per hour) equals around 160 km/h. It is most probably another reference to Rob and Greg's obsessions with Ferraricars. The song was written by Greg, even though he had quit the band already after their first album. There's a reference to the debut LP in this song: "We're frost and we're fire".
100 M.P.H. is as uplifting as the title proclaims though the chorus is a bit silly, and overall the song seems like the band's attempting speed metal which is not their forte!
-King Fowley, liner notes, Jan 1999
Lyrics
Call it heavy metal comes on hard and fast
We're the men who play it we're here to kick your ass

Chorus:
Coming like a hurricane a hundred miles an hour
We don't stop for nothing cause we've got the power

Our nerves are made of steel and there's ice in our veins
We're frost and we're fire we're pleasure and we're pain

Chorus

Call it heavy metal comes on hard and fast
We're the men who play it we're here to kick your ass
Written by Greg Lindstrom
---
This was the first Cirith Ungol I heard, and I was blown away. It's still one of my fave CU songs.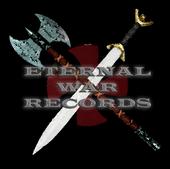 The record label Eternal War Records are named after this song. Check out their MySpace-site.
All the mediocrity is gladly forgotten when "War Eternal" comes pouring out of the speakers though. Out of all the sing-along type choruses the band were attempting on "One Foot In Hell" on this song it really works the best. The opening "swing" drumming from Robert Garven brings back a taste of the 70's rock vibe that dominated their "Frost and Fire" album. And the guitar solo sections (thoug the spaced out flange effect of past Fogle glory is missed throughout the record) keeps the faith that Cirith Ungol, while not in absolute top form are still one hell of a band.
-King Fowley, liner notes, Jan 1999
A fanvideo, basically just the song with lyrics:
Lyrics
As you stand before the gates of hell the future so unclear
As you stand before the gates of hell the devil draws you near

War Eternal

The doomed one slowly beckons and draws you to his page
He speaks the curse to take your soul along the midnight ride

War Eternal

When he looks into your eyes the skin melts off your back
And when he gets you all alone you know he'll soon attack

War Eternal

He starts to rob you of your soul you're trying to fight back
Curse the beast and raise your sword to launch the first attack

War Eternal

The war that stands eternal the battle you can't win
He'll rule the world and if he can't he'll burn it down with him
---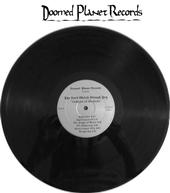 This song seems to deal with the same issues as Heaven Help Us from their follow-up album Paradise Lost. A song about pollution.
"Dommed Planet" delivers with a very catchy chorus and some sure fire devilish guitar playing though the ending passage could have used a bit more ex-perimentation.
-King Fowley, liner notes, Jan 2009
A thematic cousin to [Black Sabbath's] Electric Funeral....
-Tim Baker, facebook comment, 12 Jan 2011

A metal label is probably named after this song. The label is called Doomed Planet Records and describes themself as "an underground mailorder label, specializing and dedicated to making vinyl only releases, in editions of 500 copies by cult 80's style traditional metal". The label was also supposed to release Falcon's debut album on vinyl, but unfortunately that vinyl never saw the lights of day. Cirith Ungol is listed as their second musical influence, only after Brocas Helm, on their MySpace-site. They also have a website. It was through Rob Preston of Doomed Planet Records that Perry Grayson discovered Cirith Ungol. Preston was also the guy who introduced Rob Garven to Perry Grayson, and Garven was in turn the guy who introduced Greg Lindstrom to Perry, which would be the beginning of Falcon.
Although I have no confirmation that it is named after the band, I guess it's a good guess!

Lyrics
Trapped on a dying world a world too late to save
Mankind is on the move and he's marching to his grave
False prophets filled with greed leaders who rule by fear
By their lies they are betrayed and their message crystal clear

Chorus:
We're living on a doomed planet a planet too late to save
We're living on a doomed planet mankind's marching to his grave

Dark clouds foul the sky as the end is well at hand
The acid rain will fall sweeping death across the land
The poison rivers flow to a helpless dying sea
Of the wicked race of man this world will soon be free

Chorus

Trapped on a dying world, a world of hate and pain
The judgment has arrived and the verdict is insane
The masses cringe in fear for their sentence has arrived
May the punishment be slow and the guilty flayed alive
Written by Robert Garven
---
Dark closer "One Foot In Hell" flods along with a riff not far from Motörhead's "Orgasmatron". It's a heavy dose of metal that again slightly suffers from too little change in the arrangement. But a cool song never the less!
-King Fowley, liner notes, Jan 1999
We played in a local battle of the bands every year, we were always the best but the judges always wanted bands people could dance to, so they could have dances with the winner. Needless to say, they never knew what to make of us, we always blew the other bands away with our on stage theatrics and heavy sounds. One year we had some of our equipment stolen and were generally fucked with during one of these "competitions", the song "One Foot in Hell" was about that night.
-Robert Garven, Metal Nightmare interview 2000
"One Foot in Hell" was also different, but Tim revised it to be more "Sword & Sorcery". It was originally about a Battle of the Bands where we had some equipment stolen, and even though we were the best, we lost as the promoter wanted bands that would be good for local "dances".
-Robert Garven, Sleazegrinder interview
Lyrics
The cry has arisen across the land
We're choked by the grip of the iron hand
The sting of the whip the toll of the bell
We ravage the world with one foot in hell

Up from the darkness the cauldrons of hate
The vengeance of old the sealing of fate
The screams of the damned the souls that fell
With one foot in heaven the other in hell

The savior we worship won't lead us astray
The unholy masses have seen the last day
The howl of the jackal the beast's evil stare
With one foot in hell do you think that we care?
---