Unreleased and Upcoming
This is a complete list of all unreleased and upcoming songs and recordings that features any of the eight Cirith Ungol members. Some of it will be relased, some of it will most probably never be released, and some of it hasn't even been recorded, but only written and/or played live. Cirith Ungol has composed over 300 songs, according to Robert Garven in the Iron Pages interview, 1994.

In addition to what is listed beneath, Cirith Ungol has also played covers of
Black Sabbath

Cream

Hard Stuff

Highway Robbery

Jimi Hendrix

Mountain

Spontaneous Combustion
The songs will be added to the list when it is known which songs they covered. The pre-Cirith Ungol band Titanic, played Beatles-covers. Also these will be added. If you have any additional info, please contact!

CU!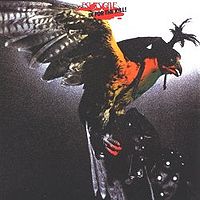 A Budgie cover.
Original version taken from the Budgie album "In for the Kill" (1974).
---
---
Why have I not heard this ????? Long-time fan!!!!

~Myche
---
Today:
15.Aug 2020

RSS site updates
Vision
To be the most comprehensive and most awesome resource for Cirith Ungol.

Edit: Not anymore ;-)
Contact:
Webmaster
Dani Steinhoff
steinhoffdani [at] gmail [dot] com